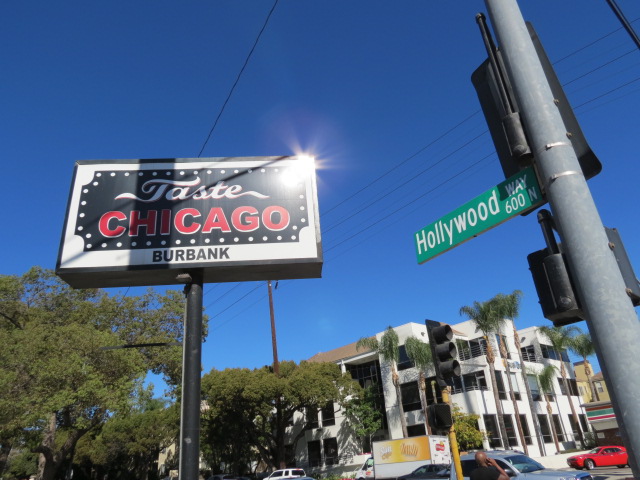 Joe Montegna turns 66 years old today, so to celebrate I decided to head over to his restaurant, Taste Chicago, which just happens to be less than mile from my house here in Burbank.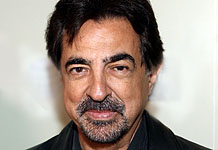 Now in its tenth year, Taste Chicago is a low-key neighborhood restaurant that has become a Burbank fixture, serving up tasty stick-to-your-ribs food like the Chicago Dog and deep dish, Chicago style pizza, while playing host to folks interested in watching Cubs, Bulls, Whitesox, Blackhawks, and Bears games.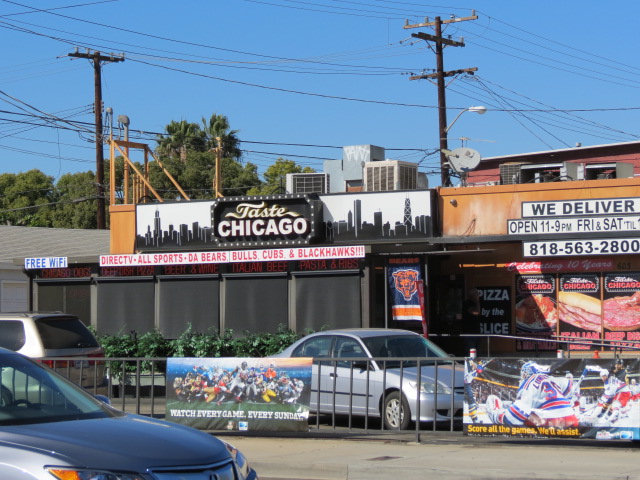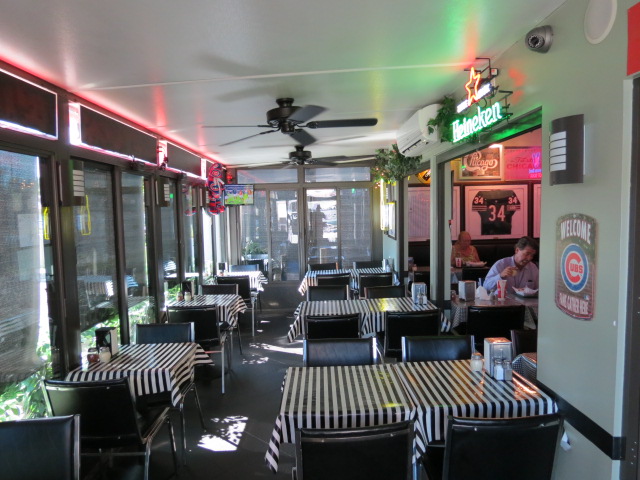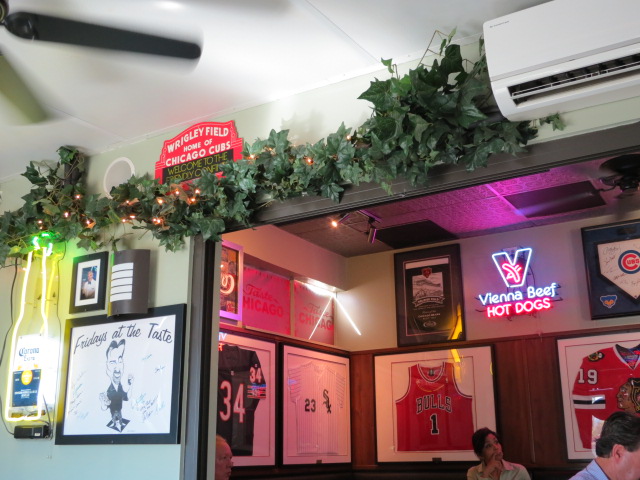 While Joe Montegna has made more than 200 film and television appearances in such productions as Godfather III, Searching for Bobby Fisher, and The Simpsons in his recurring role as Fat Tony, his greatest gift to me has been the Chicago beef sandwich.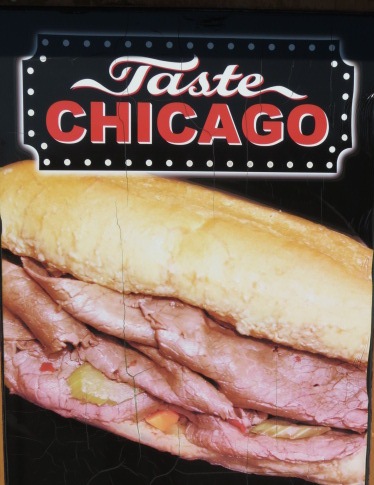 For my money the Chicago beef triumphs over its Philly cheese steak and French dip counterparts and just about everything else for that matter. Popularized by Pasquale Scala, a butcher who lived on the South side of Chicago during the Depression, the sandwich contains thinly sliced roast beef served dripping in its own juices and not much else. Its simplicity is in fact what makes it so good.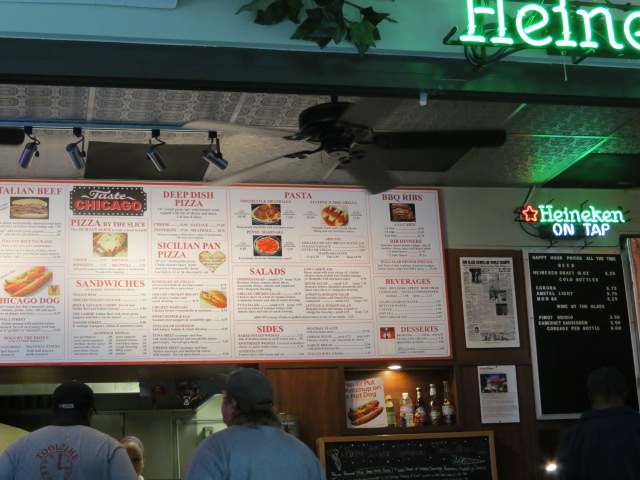 I always order mine with green bell pepper slices and hot giardinieras, a side of orange battered potato wedges, and a nice cold draft beer.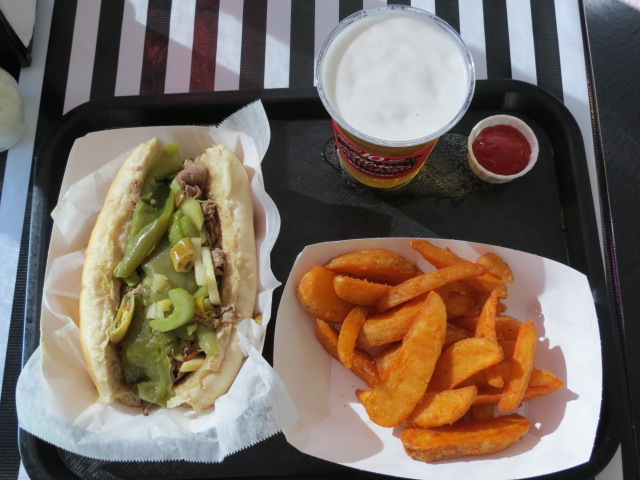 And so it begins.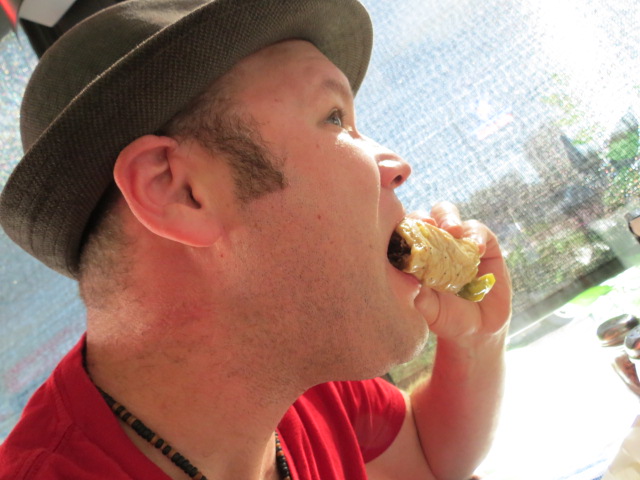 Making progress.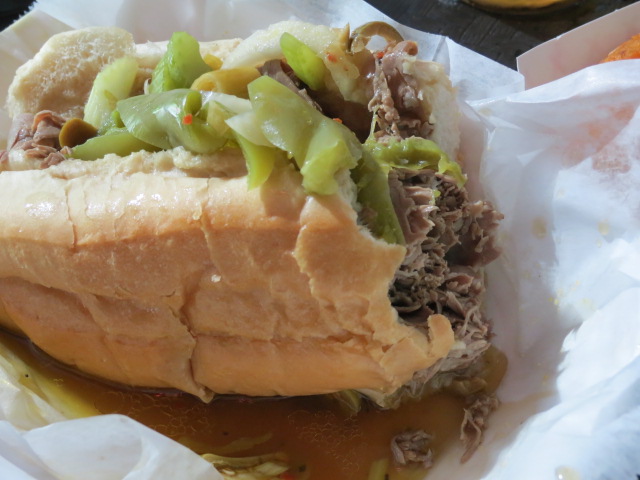 And so it ends.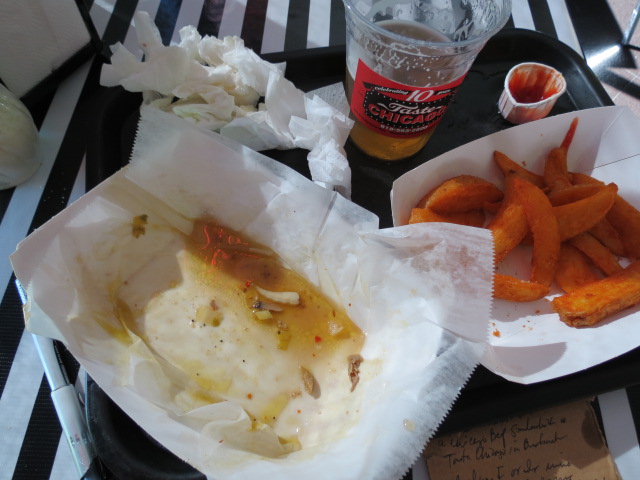 As always, I need plenty of napkins.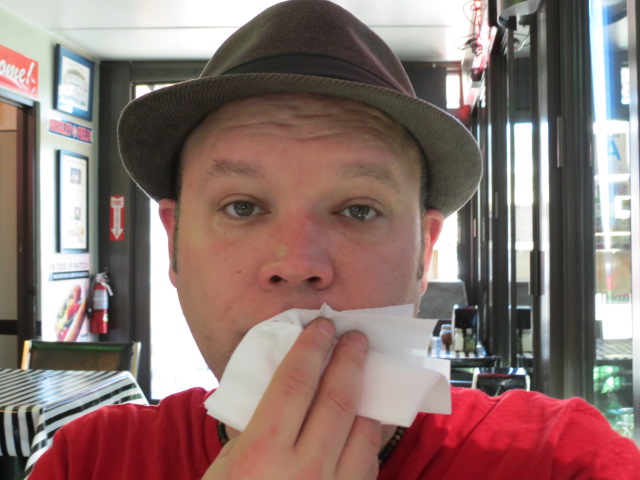 And so will you.
Happy Birthday Joe!!
Taste Chicago is located at 603 N. Hollywood Way, Burbank, CA 91505.
**You should like Shea Magazine on Facebook HERE!**
---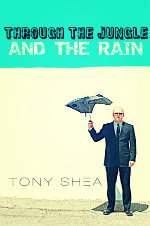 Barney DeRussey is a 35 year old, down on his luck, door to door salesman working the mean streets of Los Angeles. During the hottest week of the year, the pressures from his tyrannical boss and his impending wedding send him into a descending spiral of  criminality as he tries to keep his sanity and maybe finally succeed.
Order THROUGH THE JUNGLE AND THE RAIN for your KINDLE for the low introductory price of $5.99 HERE.

Tony Shea is based in New York, having recently moved from Los Angeles after more than a decade on the sunny coast. His short films have won numerous awards and screened at major festivals around the world including Comic-Con. As a musician, he is the lead singer for Los Angeles rock n' roll band Candygram For Mongo (C4M) candygramformongo.com who has been a featured artist on Clear Channel Radio's Discover New Music Program and whose songs have been heard on Battlestar Gallactica (Syfy Channel) and Unhitched (Fox) among other shows and films.