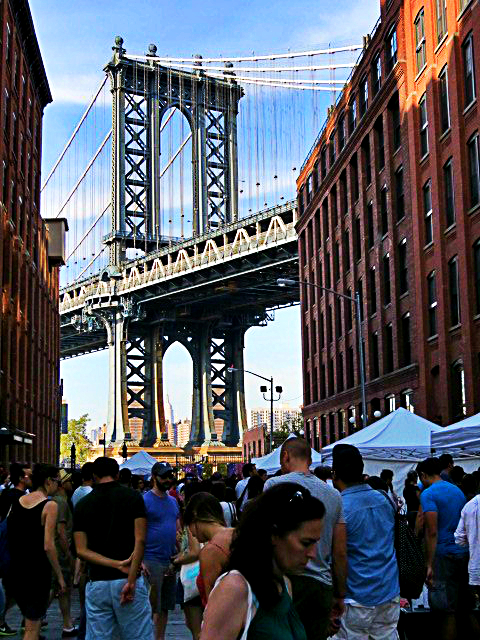 One thing you can definitely say about New York City, there sure are lots of bridges (and tunnels.) Thousands of them in fact, from tiny little bridges in Central Park to massive suspension bridges, connecting the five boroughs and New Jersey. Ten of these many bridges–the George Washington, High Bridge, Hell Gate, Queensboro, Brooklyn, Manhattan, Macombs Dam, Carroll Street, University Heights, and Washington have been deemed national historic landmarks, and my goal is to walk them all.
A couple of weeks back I walked across the Brooklyn Bridge. Today after exploring Chinatown, I'm walking across the Manhattan Bridge as I head over to Brooklyn for the Dumbo Arts Festival. Built between 1901 and 1912, the Manhattan Bridge is more than two miles in length, and is as tall as a 30-story building. And while the Brooklyn Bridge is the grande dame of the New York bridge scene, a regal little old lady who commands great respect, the Manhattan Bridge is her reckless, but way more fun, nephew. While the Brooklyn Bridge has the austere formality of afternoon tea, the Manhattan Bridge is an anything goes rave splattered with neon graffiti and subway trains slamming along its center tracks.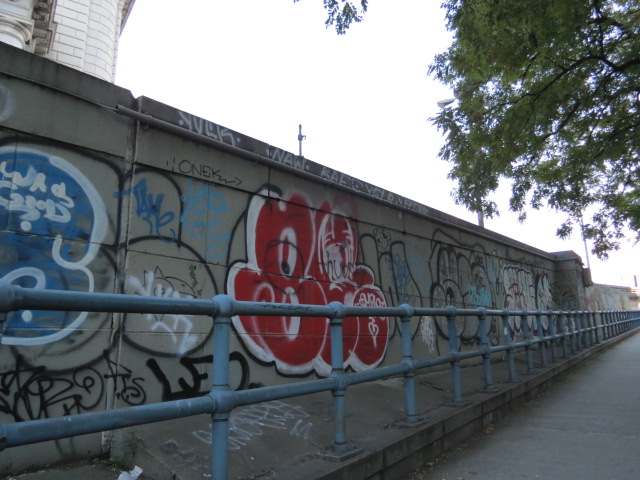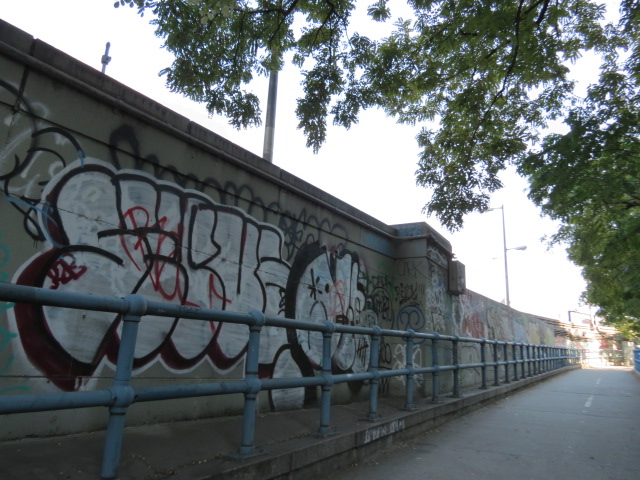 Entering the bridge walkway from Bowery St., make sure to have your spray paint handy.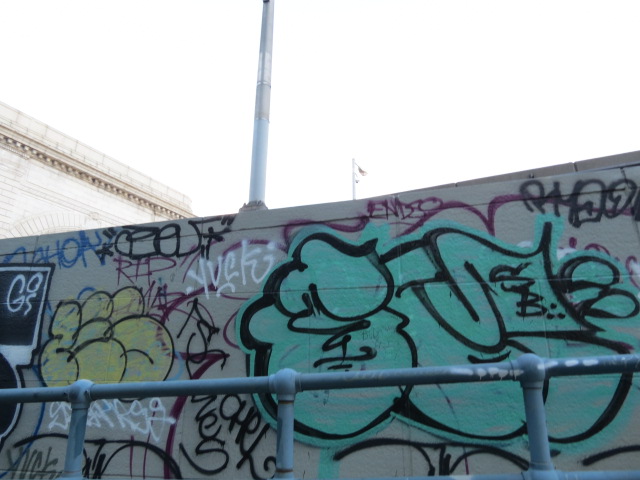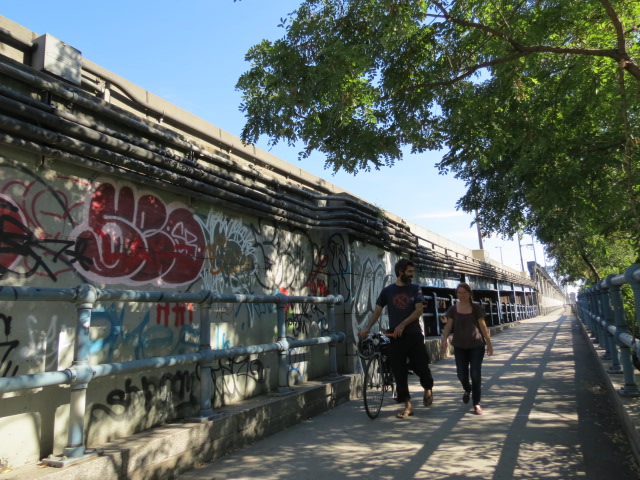 Looking back over Chinatown.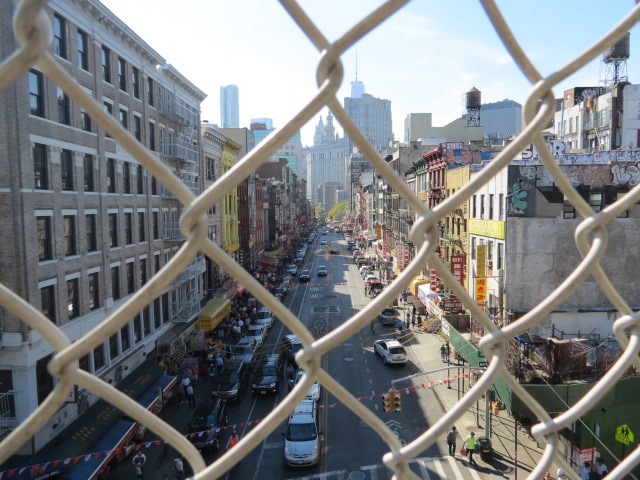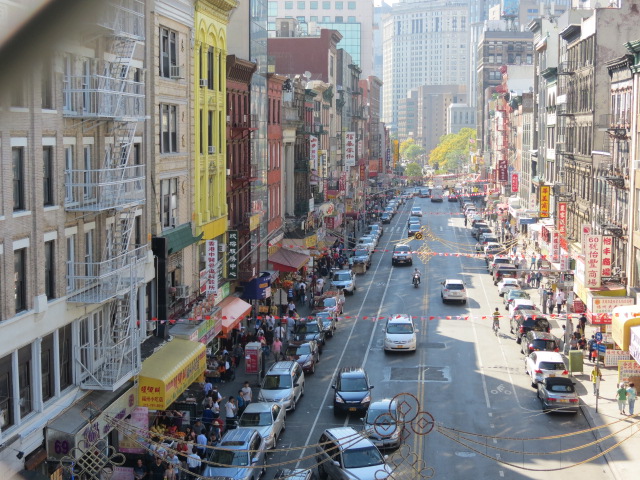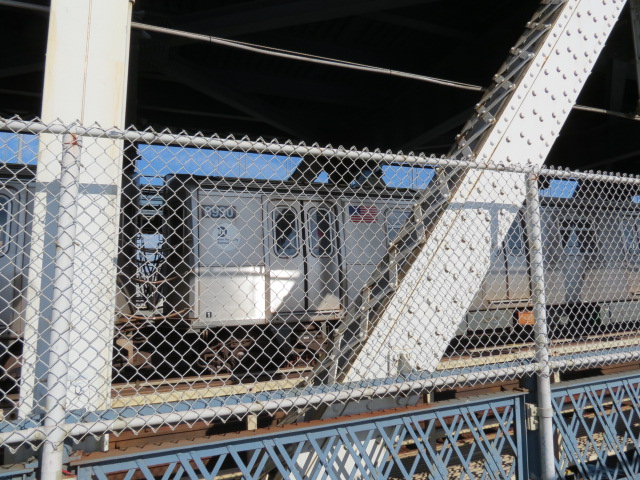 The roar of the subway rushing right beside you provides periodic thrills across the Manhattan Bridge's two-mile span.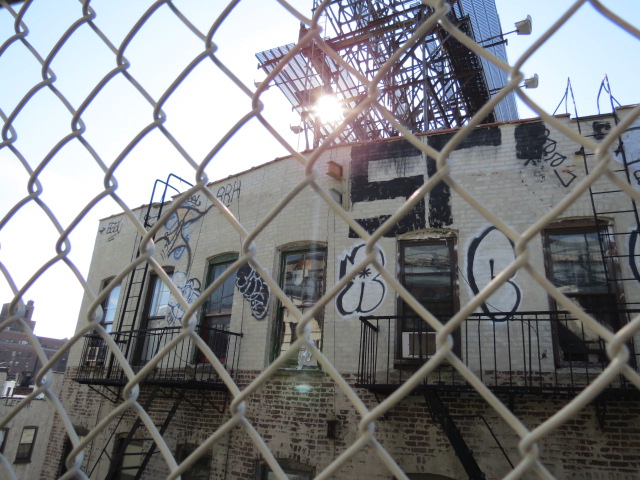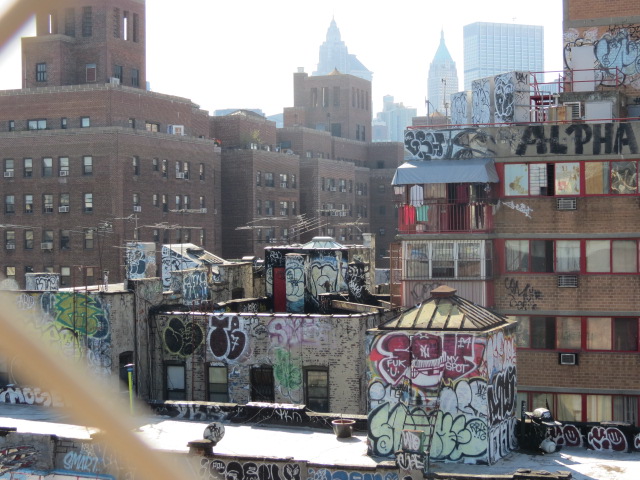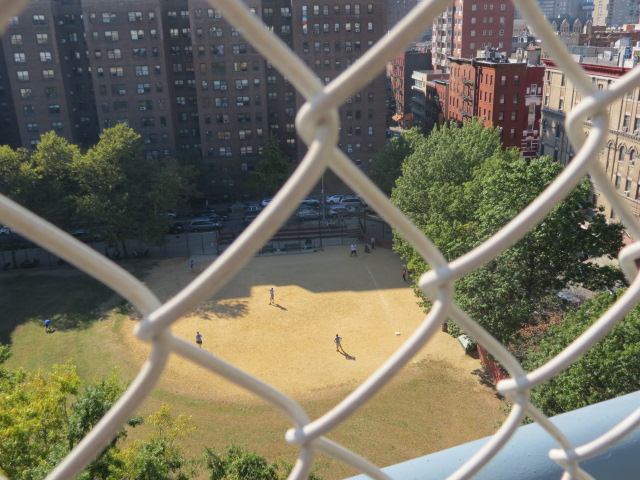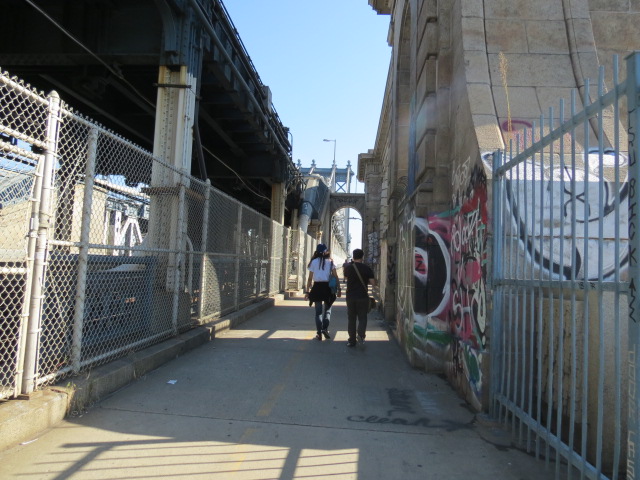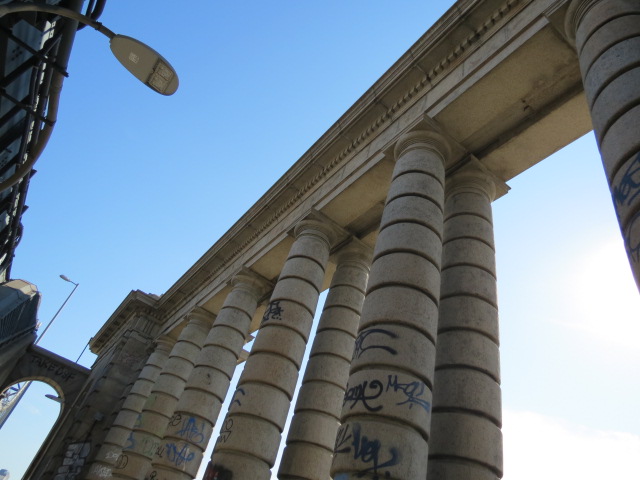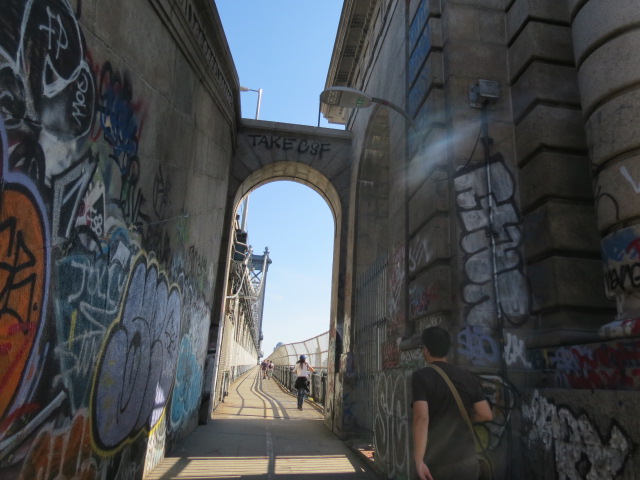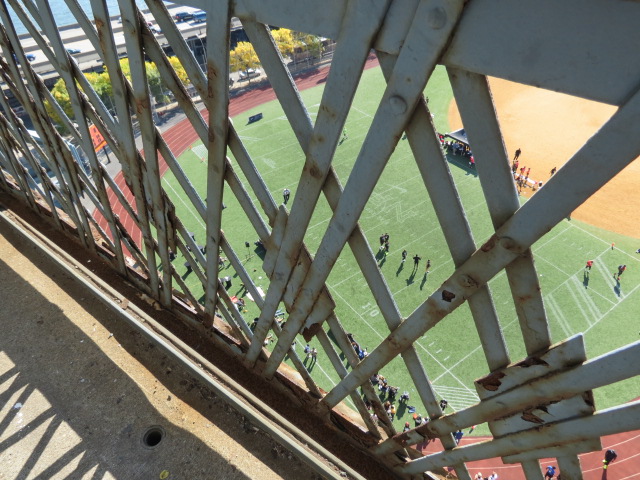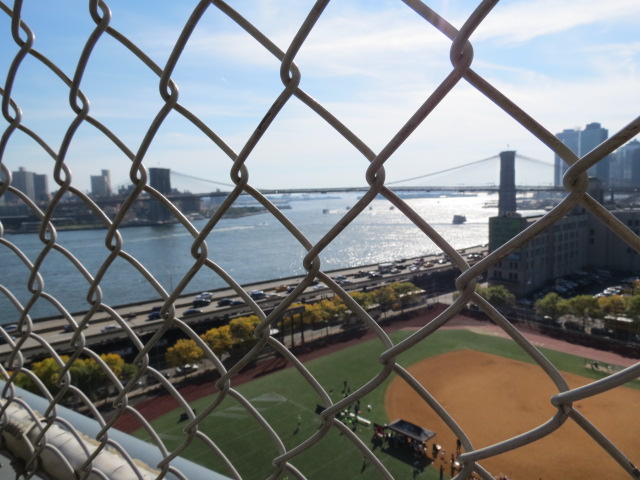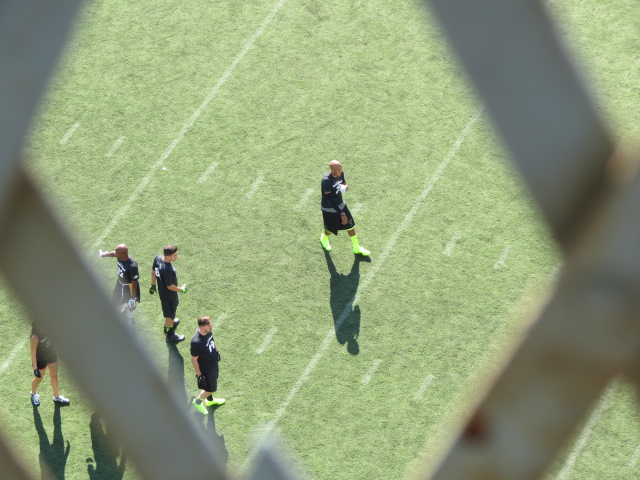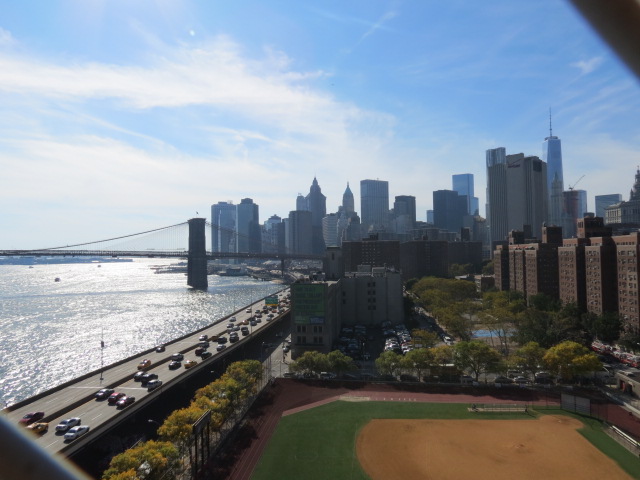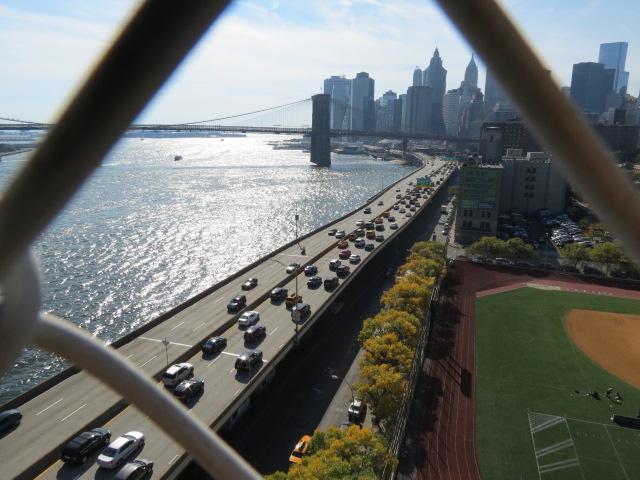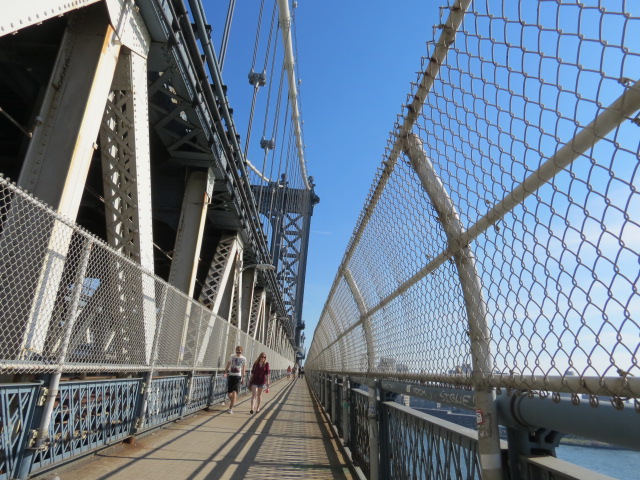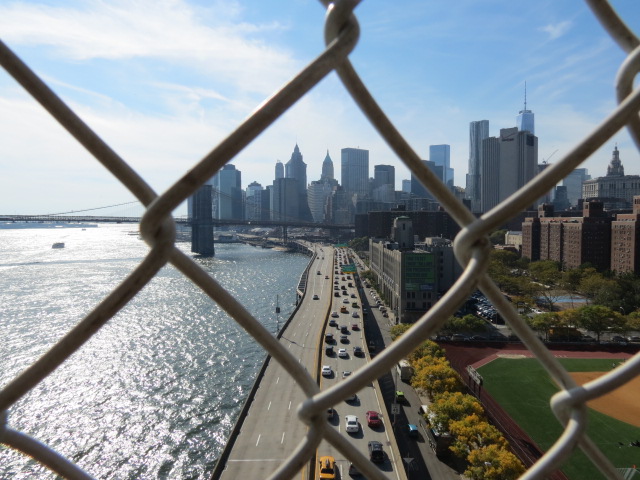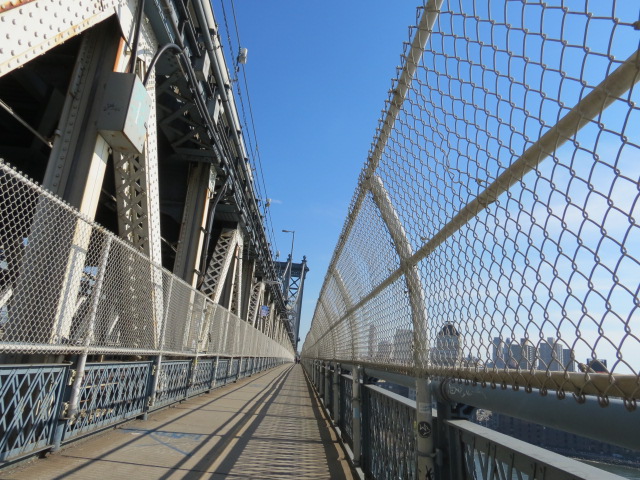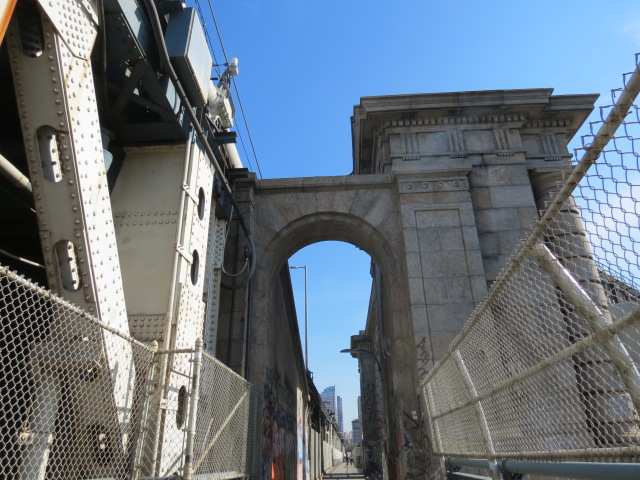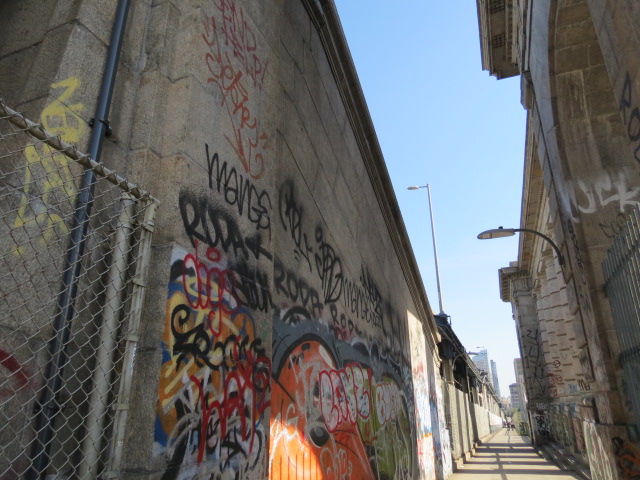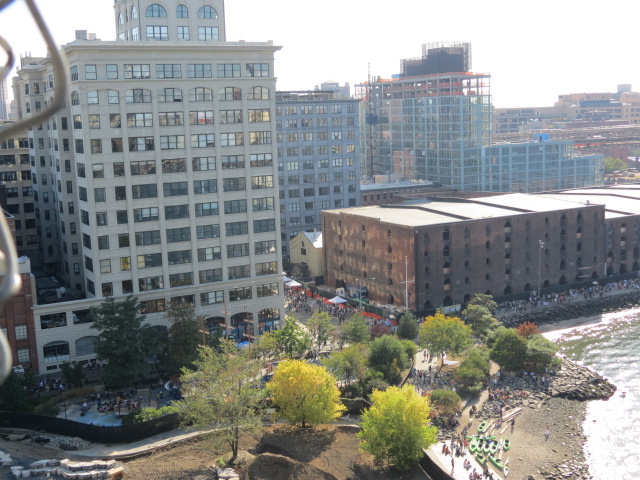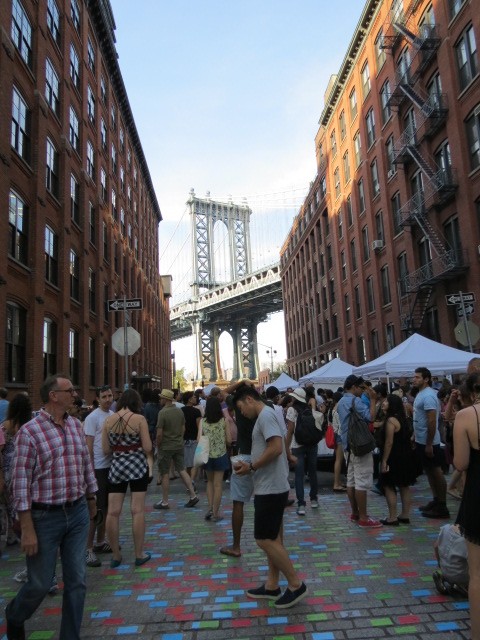 Arriving in Dumbo.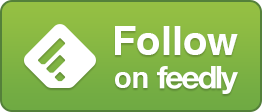 **If you liked this article you should share it!**

Tony Shea is based in New York, having recently moved from Los Angeles after more than a decade on the sunny coast. His short films have won numerous awards and screened at major festivals around the world including Comic-Con. As a musician, he is the lead singer for Los Angeles rock n' roll band Candygram For Mongo (C4M) candygramformongo.com who has been a featured artist on Clear Channel Radio's Discover New Music Program and whose songs have been heard on Battlestar Gallactica (Syfy Channel) and Unhitched (Fox) among other shows and films.