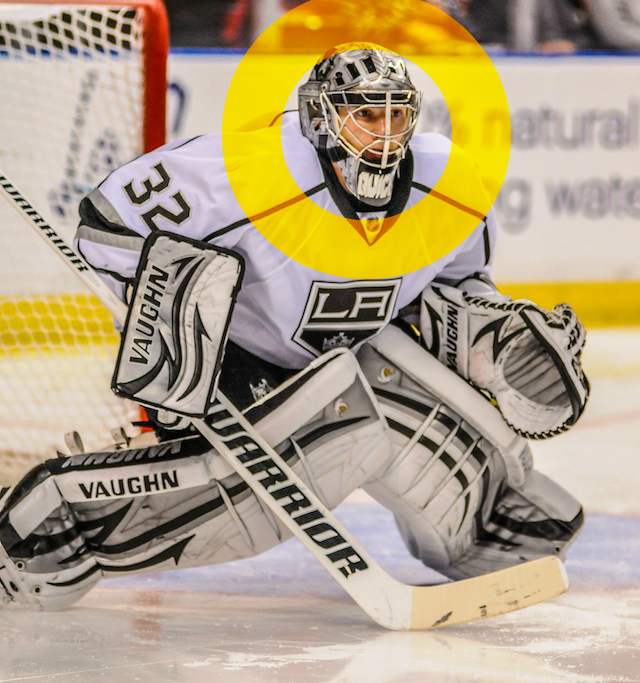 If you're an LA Kings fan you were undoubtedly hung over this morning from getting stinking drunk on joy juice last night – that seldom distilled 180 proof adrenaline that occasions sweet glorious victory. Last night the Kings defeated the San Jose Sharks to win the Stanley Cup! Wait, that's wrong. Impossible in fact, but the feeling of the Kings' victory over their hated west coast rivals produced a similar sense of drunken astonishment.
Becoming only the fourth team in NHL history to come back from being down 0-3 in a series to win in seven games, the Kings ground down the higher octane Sharks, digging into deeper reserves, wanting it more, out-toughing them and ultimately leaving a demoralized team in ruins. And it was ABSOLUTELY AWESOME!!! I loved. I cherished it. I hoped many in San Jose were crushed. I swam in the warm waters of their unhappiness, staring up at the sky, the future boundless and blue.
The Sharks always worry me. I always feel like they can score at will. But there's something about them that feels too slick, like they can only function if everything goes as planned. And I'm sure that in this series they thought they were going to sweep the Kings away and breeze into the second round well rested. But the Kings are tough. And they grind and grind on defense and, of course, they have a kind of saint tending the net, a haloed spirit, exalted. I'm talking about Jonathan Quick, who, after getting shellacked in the beginning of the series, has returned to his old form – the form that won the Kings the Stanley Cup two years ago.
Jesus of the Hockey Rink.

This save (SCROLL TO 1:05) is simply a miracle! Buoyed by this tremendous save and the fact that they managed to shut down 7 Shark power plays, the Kings took over and let'er rip.
Next the Kings take on the even more loathed Anaheim Ducks, who should be worried – because the Kings have now vaulted one of the tallest mental hurdles that any team can face. Anything they face now will likely be easier. It already feels like the Kings won the Stanley Cup again.
**To see more of our curated content, you should like Shea Magazine on Facebook HERE!**
---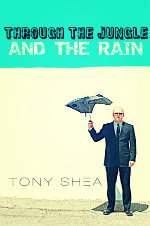 Barney DeRussey is a 35 year old, down on his luck, door to door salesman working the mean streets of Los Angeles. During the hottest week of the year, the pressures from his tyrannical boss and his impending wedding send him into a spiral of escalating criminality as he tries to keep his sanity and maybe finally succeed.To order the Kindle Edition for the low price of $5.99 click HERE.

Tony Shea is based in New York, having recently moved from Los Angeles after more than a decade on the sunny coast. His short films have won numerous awards and screened at major festivals around the world including Comic-Con. As a musician, he is the lead singer for Los Angeles rock n' roll band Candygram For Mongo (C4M) candygramformongo.com who has been a featured artist on Clear Channel Radio's Discover New Music Program and whose songs have been heard on Battlestar Gallactica (Syfy Channel) and Unhitched (Fox) among other shows and films.