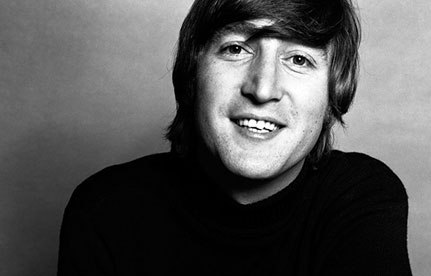 Yesterday would have been the 73rd birthday of John Lennon. You probably know that he was a member of the Beatles (the most commercially and critically successful band of all time) along with Paul McCartney, George Harrison, and Ringo Starr. You probably also know that John Lennon was married to Yoko Ono. And you probably know that John Lennon was murdered by a nutcase in New York City (whose name we won't repeat) who loved JD Salinger's novel The Catcher in the Rye. In fact, you probably know all sorts of things about John Lennon Lennon since he is one of the most famous people who lived in the 20th century. But here's 5 facts about him that you probably didn't know.
Given name:
John Winston Lennon. Lennon's parents gave him his middle name in honor of Winston Churchill, then Prime Minister of Great Britain in 1940 when Lennon was born. Apparently his parents were fans. Who knew?
Early Influences:
Lennon was a fan of George Formby. As a boy, Lennon would travel from his home in Liverpool to Blackpool to see Formby perform. All the Beatles were likely fans of George Formby since he was a major star of many movies during the 30's and 40's, and at one point the UK's highest paid entertainer. Here Formby performs a song called "When I'm Cleaning Windows" that clearly found its way into the Beatles' DNA. Who knew?

First Song:
Lennon's first song, written when he was 18, was called "Hey Little Girl" and eventually became a Top 10 hit in Britain for the the band The Fourmost. Who knew?

LSD:
You probably know that Lennon and the other members of the Beatles routinely used LSD most notably during the production of their landmark album, Sgt. Pepper's Lonely Hearts Club Band. What you probably don't know is that Lennon was unwittingly introduced to the drug by a dentist who spiked his drink at a cocktail party. Who knew?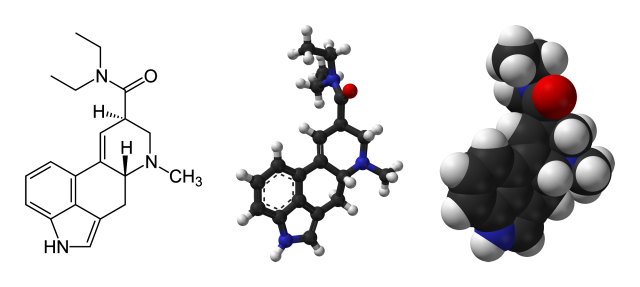 Only Number 1 – Non-Beatles:
From the 1974 album, Walls and Bridges, "Whatever Gets You Thru The Night" was Lennon's only non-Beatles number 1 hit. Who knew?

**You should like Shea Magazine on Facebook HERE!**

Tony Shea is based in New York, having recently moved from Los Angeles after more than a decade on the sunny coast. His short films have won numerous awards and screened at major festivals around the world including Comic-Con. As a musician, he is the lead singer for Los Angeles rock n' roll band Candygram For Mongo (C4M) candygramformongo.com who has been a featured artist on Clear Channel Radio's Discover New Music Program and whose songs have been heard on Battlestar Gallactica (Syfy Channel) and Unhitched (Fox) among other shows and films.