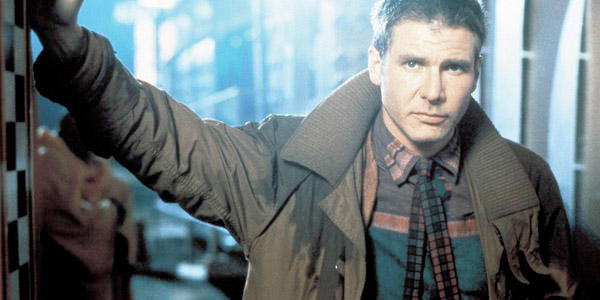 Harrison Ford celebrates his 72nd birthday today. Beginning his career in 1966 with an uncredited role as a bellhop, Ford has gone on to become one of the biggest box office stars in film history with a worldwide gross approximately $6 Billion. Along the way, he has worked with many of the best directors of the last six decades, been nominated for four Golden Globe Awards and one Academy Award for Best Actor (however, never winning) and become the ultimate thinking man's action hero, the lynchpin for several high-profile franchises including the "Jack Ryan" series, the first Star Wars trilogy, and the Indiana Jones quadrilogy. With new Stars Wars and Indiana Jones installments on the way, after the purchase of Lucasfilm by Disney, it seems that Ford will get to ride out his final years inhabiting the roles that made him famous worldwide.
Here's my top ten list of the best of Harrison Ford.
10. What Lies Beneath

In this 2000 film, directed by Robert Zemeckis from a screenplay by Clark Gregg, Ford steps away from his normal heroic roles, and plays the villainous Dr. Norman Spencer, who comes to be quite literally haunted by a murder from his past.
9. The Mosquito Coast

Based on a novel by Paul Theroux and directed by Peter Weir, Ford plays the role of disgruntled ex-pat and inventor, Allie Fox, who rejects an American dream that he sums up as "buy junk, sell junk, eat junk" and moves his family into the remote jungles of Central America.
8. Witness

Directed by Peter Weir from a screenplay by Earl W. Wallace and William Kelly, this 1985 film earned Ford his first, and only, Academy Award nomination for Best Actor for his portrayal of Detective Captain John Book, who must protect the witness to a murder – a young Amish boy.
7. Clear and Present Danger

Based on the hugely successful series of novels by Tom Clancy, and directed by Philip Noyce, Ford here assumes the role of Jack Ryan (which he inherited from Alec Baldwin, before eventually turning it over to Ben Affleck) in his third successful franchise.
6. The Fugitive

In this 1993 film, directed by Andrew Davis and based on the 1960's television series, Ford plays Dr. Richard Kimble, a man wrongly convicted for the murder of his wife, who must go on the run in order to find the real killer, the mysterious "one-armed man". Ford was nominated for Best Actor at the Golden Globes, and the film was nominated for a Best Picture Oscar.
5. Blade Runner

Based on the novel Do Androids Dream of Electric Sheep, by science fiction luminary Phillip K. Dick, and directed by Ridley Scott, this 1982 film was originally viewed as a disappointment both artistically and commercially before going on to hallowed cult status. In it, Ford plays Rick Deckard, a "Blade Runner" tasked with hunting down a group of illegal replicants in a darkly futuristic Los Angeles.
4. Indiana Jones and the Last Crusade

Though it would not be the last crusade, as Indiana Jones and the Kingdom of the Crystal Skull would prove nearly twenty years later, this 1989 film, again directed by Steven Spielberg from a screenplay by Jeffrey Boam, would pair Ford with Sean Connery, playing the role of Indy's father, as Indy again fights Nazis – this time in a quest to find the Holy Grail.
3. Raiders of the Lost Ark

Directed by Steven Spielberg, produced by George Lucas, and written by Lawrence Kasdan from a story by Lucas and Phillip Kaufman, this 1981 film was nominated for a Best Picture Oscar, and marked the beginning of another successful franchise for Ford, his second greatest signature role as Dr. Indiana Jones.
2. Empire Strikes Back

George Lucas served as Executive Producer this time around, leaving the writing to Leigh Brackett and Lawrence Kasdan, and the directing to Irvin Kershner, in this second, and arguably best, installment of the series. Again, Ford returns as the wise-cracking, caddishly heroic Han Solo.
1. Star Wars

No surprise here. Written and directed by George Lucas, and nominated for a Best Picture Oscar, the 1977 film remains a watershed moment in the history of American pop culture. Here, Ford plays Han Solo, the signature character of his career.
**You should like Shea Magazine on Facebook HERE!

Tony Shea is based in New York, having recently moved from Los Angeles after more than a decade on the sunny coast. His short films have won numerous awards and screened at major festivals around the world including Comic-Con. As a musician, he is the lead singer for Los Angeles rock n' roll band Candygram For Mongo (C4M) candygramformongo.com who has been a featured artist on Clear Channel Radio's Discover New Music Program and whose songs have been heard on Battlestar Gallactica (Syfy Channel) and Unhitched (Fox) among other shows and films.