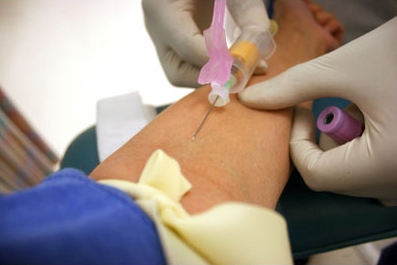 For your reading entertainment I've eaten donuts at a dozen places across the country. I've eaten 10 pounds of meat in Austin and loose meat in Sioux City. I ate my way through an entire box of World Famous Royal Farms Fried Chicken with an extra serving of western fries. I even ate a Dutch Baby!
So now it's time for you all to play along at home. Let's guess my cholesterol . If it helps, I'll admit that to prepare for my blood test I ate a big cheesesteak sub from Maria D's (perhaps the finest cheese-steak in all of Baltimore) for dinner the night before.
Results should be available on December 12.

Jay Hood has lived in Baltimore, Maryland for the past 25 years.  He likes to travel and is an avid photographer.  His photography has been featured in several obscure and unassuming locations, such as John Ball Zoological Gardens.  He does not eat vegetables and is learning to enjoy seafood.  He strives to keep his DVR no more than 40% full.  Comfort is paramount and he is not above a little slacking.