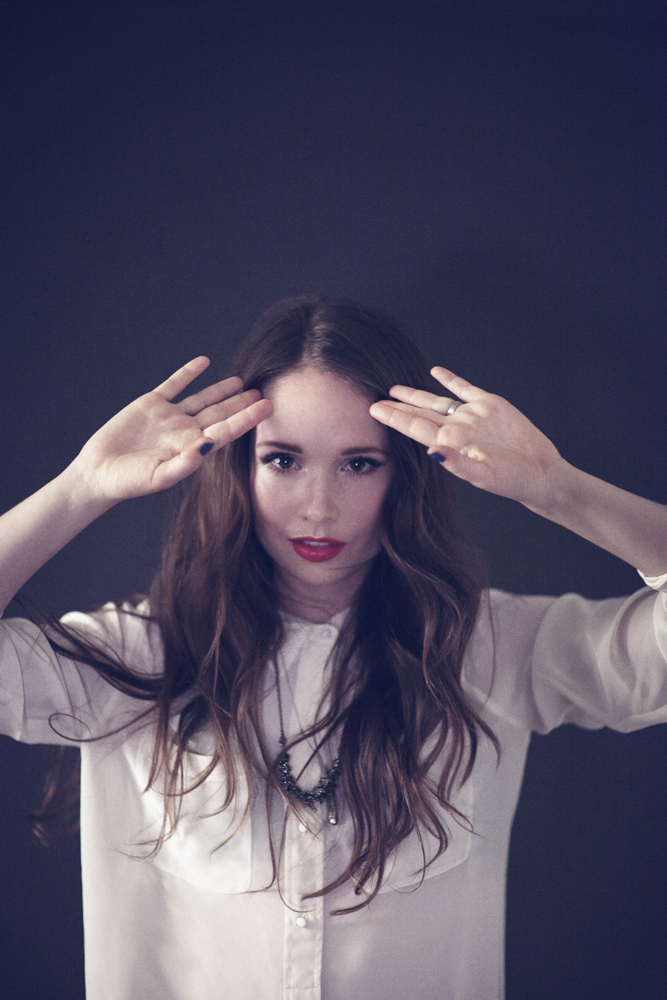 image via
My favorite music coming out of Los Angeles right now is Mr. Little Jeans. This song "Good Mistake" is becoming some kind of addiction, I'm afraid. I keep scratching trying to get to the bottom of it, but I can't seem to get there, listening to it over and over. Maybe's it because her voice is set just far enough down in the mix that you can't quite make it out. Maybe it's the syncopated futuristic computer vibe which seems sexy as hell. The sultry quality of her voice makes me feel like I'm making love to a robot – which is something I would like to do.
A Norwegian by birth, Monica Birkenes moved halfway around the world to Los Angeles and became Mr. Little Jeans, taking up residence in the now legendary Silver Lake, before moving downtown to where the second golden age of Los Angeles is blossoming in full.
The video for this song is slick and seems to compliment the song's dark precision with its truck-stop-pill-junkie-quasi-yugo-hooker-filthy-mattress-we-shall-all-be-redeemed vibe.
It's Katy Perry on rat poison and I want some more.

**You should follow Shea Magazine on Twitter HERE!**

Tony Shea is based in New York, having recently moved from Los Angeles after more than a decade on the sunny coast. His short films have won numerous awards and screened at major festivals around the world including Comic-Con. As a musician, he is the lead singer for Los Angeles rock n' roll band Candygram For Mongo (C4M) candygramformongo.com who has been a featured artist on Clear Channel Radio's Discover New Music Program and whose songs have been heard on Battlestar Gallactica (Syfy Channel) and Unhitched (Fox) among other shows and films.