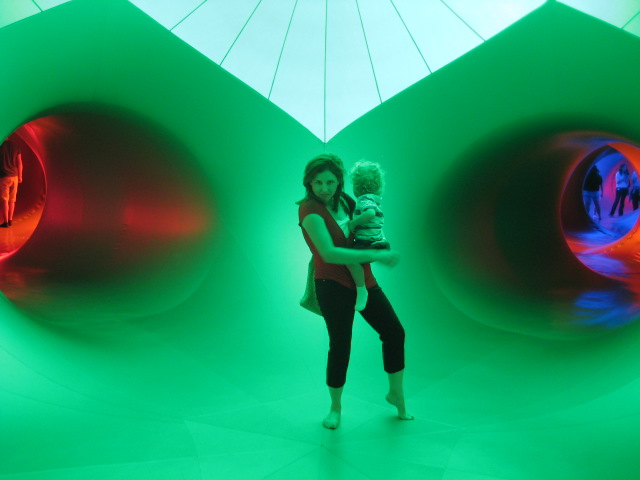 This past weekend my wife and I took our son to downtown Los Angeles to explore a living sculpture called Exxopolis, which had been erected on the front lawn of City Hall, and which at a distance looked like a giant bouncey house that you would typically find at a child's birthday party.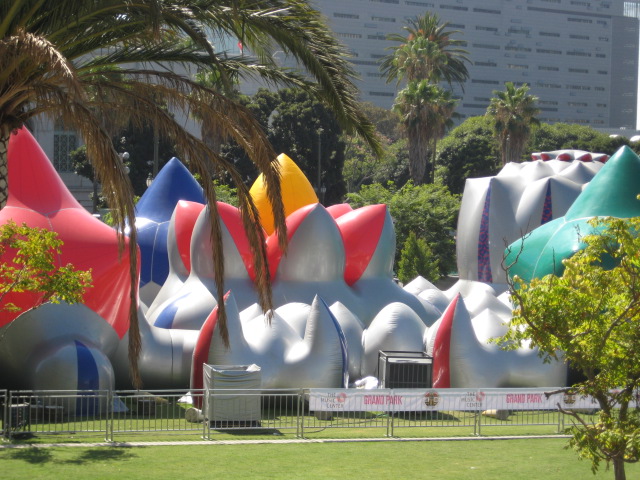 But once inside this modular pneumatic sculpture made from zipped sheets of thin space age plastic, any such ordinary comparisons evaporated into thin air. I have never seen anything quite like it and the experience of it in many ways defies description. Exxopolis produced in me an utterly unique combination of tactile, emotional, and spiritual sensations. The experience fell somewhere in between being a penitent kneeling in a grand cathedral, a spelunker exploring a lava cave, a futuristic space dweller living in an artificial life pod, and a red blood cell circulating through someone's veins. And it was mind-blowing.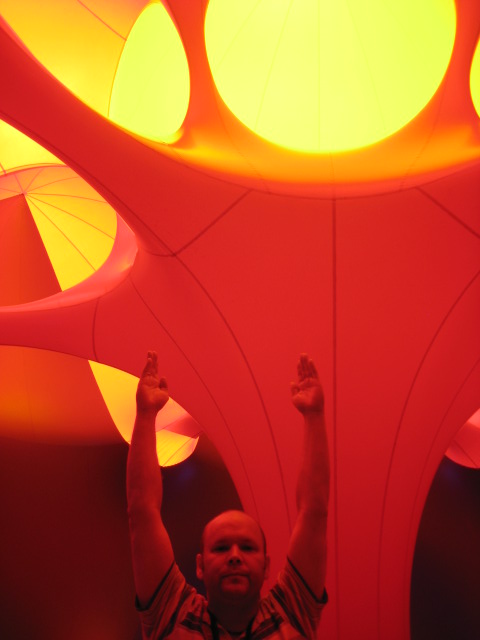 Exxopolis is one of four similar such constructions currently on tour around the world. It was manufactured by a company known as Architects of Air, which is based in Nottingham England in an old textile warehouse. The company's founder, Alan Parkinson, is also the Artistic Director of the company and the designer of the sculptures, what might be called "luminaria," because of the way the sculptures let in and radiate with natural light, producing a singular and constantly changing experience every time, based on the variety of external weather conditions.
As Parkinson has said regarding the sculptures, "What motivates me to design is the fact that I continue to be struck by the beauty of light and colour found in the luminaria. These structures nurture an awareness of a pure phenomenon that gently cuts through everyday conditioned perceptions and awakens a sense of wonder in people." Indeed.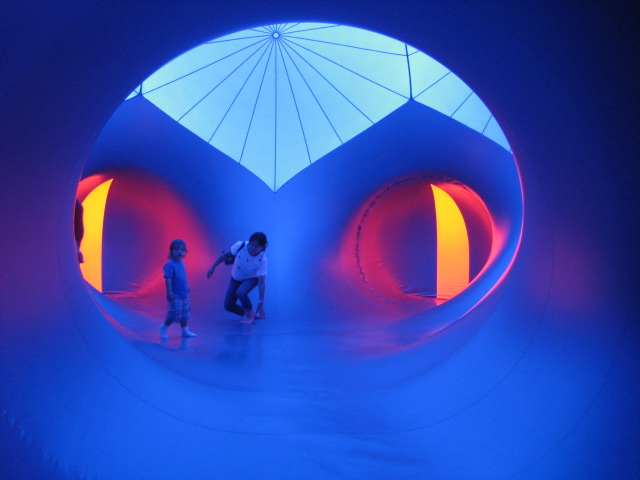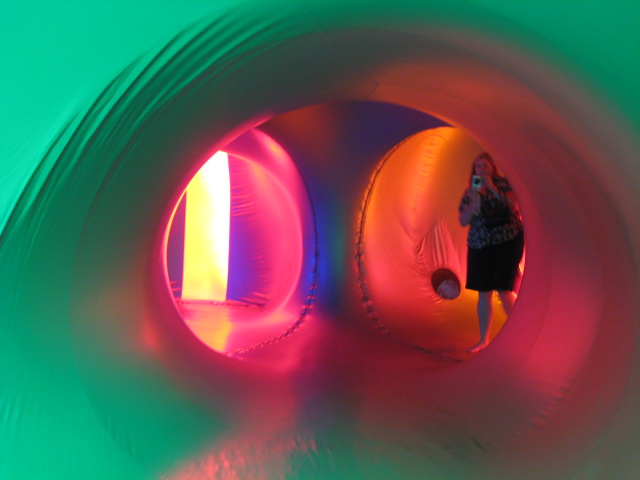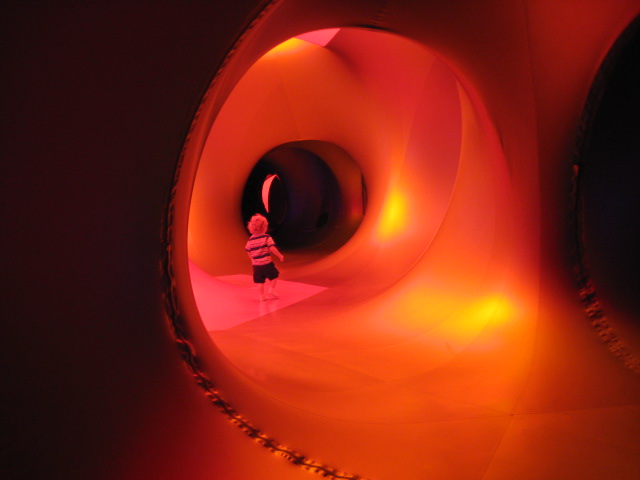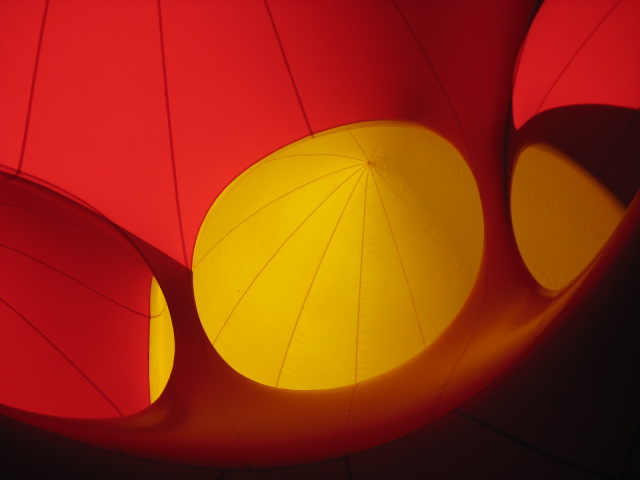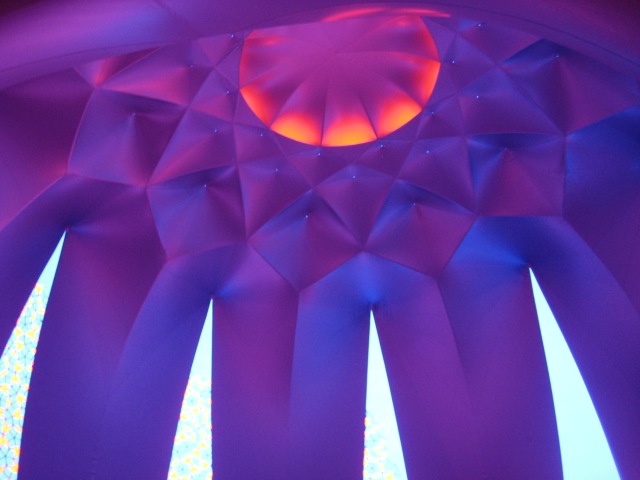 As you walk through the maze-like structure, tunnels lead into various domed rooms that rise 30 feet into the air, and different musicians and storytellers rotate throughout the day adding to the multi-sensory experience, which was perhaps best summed up by my son when he said, "Whoaaaaa!"

Harpist Alfredo Orlando Ortiz provides the musical accompaniment.
To learn more about Exxopolis and the Architects of Air go here.
**You should like Shea Magazine on Facebook HERE!**

Tony Shea is based in New York, having recently moved from Los Angeles after more than a decade on the sunny coast. His short films have won numerous awards and screened at major festivals around the world including Comic-Con. As a musician, he is the lead singer for Los Angeles rock n' roll band Candygram For Mongo (C4M) candygramformongo.com who has been a featured artist on Clear Channel Radio's Discover New Music Program and whose songs have been heard on Battlestar Gallactica (Syfy Channel) and Unhitched (Fox) among other shows and films.