Jay Hood was in town this weekend to help me with my ongoing exploration of the city. We decided to scale the Mount Everest, so to speak, of  local tourist attractions, the mighty Empire State Building, aka King Kong's personal gym. Once the tallest building in the world from 1931 to 1970, the Empire State Building now ranks in 24th position, having been outdone by the Petronius Towers and Burj Khalifa among them, as well as the Empire's local rival, One World Trade Center, which is currently 4th on the world list.
That said, the Empire State Building is a national treasure, one of the places you are required to visit once in a lifetime (like Disneyland and the Lincoln Memorial). And just like those other aforementioned landmarks, once is probably enough.
Our journey begins at Dunkin Doughnuts. You're going to need a cruller, or jelly doughnut, or sausage-egg croissant if you thinking about scaling Empire. You're going to need a full tank of fuel to power though the 45-minute-long lines. "Breakfast" achieved,  Jay and I  hit Legends across the street to watch the soccer games and have a few beers before we head to the tourist Mecca of Empire. Arsenal defeats Aston Villa 3-0. Jay is not happy. Courage now consumed, we proceed, threading our way through the throngs of tourists.
A variety of ticket hustlers try to up-sell us VIP passes that supposedly have no waiting,  but the $58 dollar cost per ticket just seems  absurd. Jay and I buy regular $29 passes which seem overpriced enough as is and pass through the security line metal detectors, removing our belts and shoes as our bags are x-rayed. Exposed wires dangle throughout the building since it's currently being refurbished and retrofitted.  For thirty minutes we wait in line, slowly proceeding down the hallway. Then an elevator ride. Then another elevator ride and finally we're standing on the 86th floor observatory and it's crazy. You just can't believe it. But then again I can believe it since this is my second tour up Empire's steeple. And you know what? Twice is really enough. Save yourself the cost of admission and look at the photographs below.
[Click on any picture to open a large slider in your window.]
**You should follow Shea Magazine on Twitter HERE!**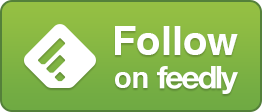 Tony Shea is based in New York, having recently moved from Los Angeles after more than a decade on the sunny coast. His short films have won numerous awards and screened at major festivals around the world including Comic-Con. As a musician, he is the lead singer for Los Angeles rock n' roll band Candygram For Mongo (C4M) candygramformongo.com who has been a featured artist on Clear Channel Radio's Discover New Music Program and whose songs have been heard on Battlestar Gallactica (Syfy Channel) and Unhitched (Fox) among other shows and films.