I had good intentions. Really, I did. I had an idea. I had a plan. I just needed the time to carry it out. It was going to be the ideal first story.
Those were the first words I wrote for Shea Magazine back in October of 2012.
And now, two years later, with Poe's grave right outside my window, on the day of Edgar Allan Poe's death in Baltimore 155 years earlier, I find myself in the same state.
I had good intentions, really I did. And this time, I had two years to prepare. This time it wasn't just a brief conversation initiating a spur of the moment request to "go take some photos of the grave for me." There was no hurricane to prevent me from going. This time I was going to explore all the graves. I was going to take my time and really do this right. I even considered taking a walk to the house, several blocks away, where Poe spent several years of his life in the 1830's, writing, among other things, the creepy Berenice.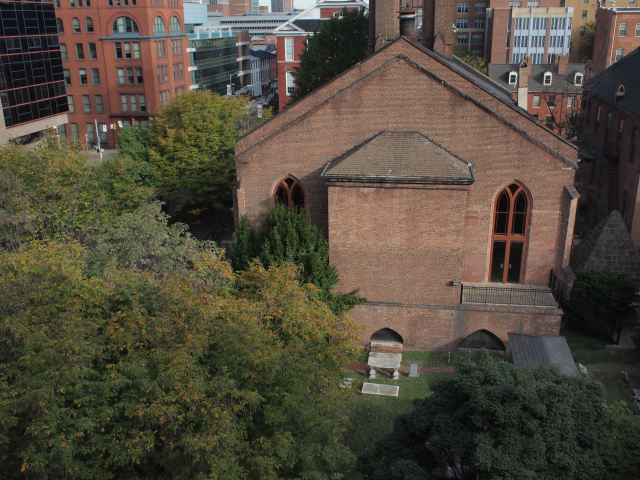 But then the Baltimore Orioles made the playoffs and the whole plan went out the window. I found myself looking out my office window, knowing that I was so close, yet so far away again. Certainly not enough time to get to the Poe House, but definitely enough time for an early morning trip to a graveyard.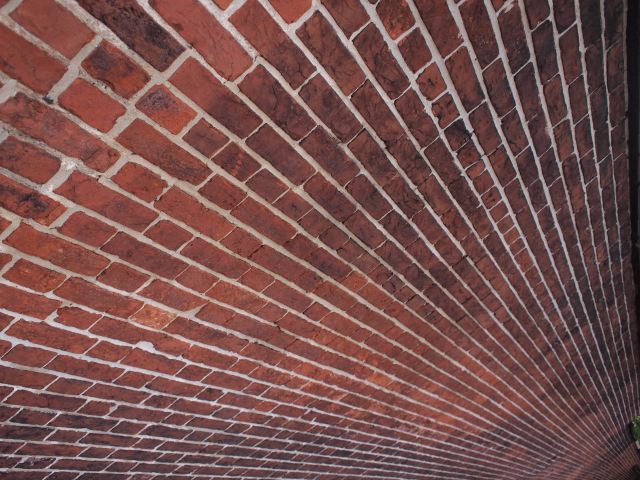 A long brick wall runs almost the entire length of Greene Street between Baltimore and Fayette Streets. A dense canopy of trees hangs overhead. A few yellow leaves signal that the season is changing. Behind the wall are well worn graves and crypts, a few dried leaves blowing between them.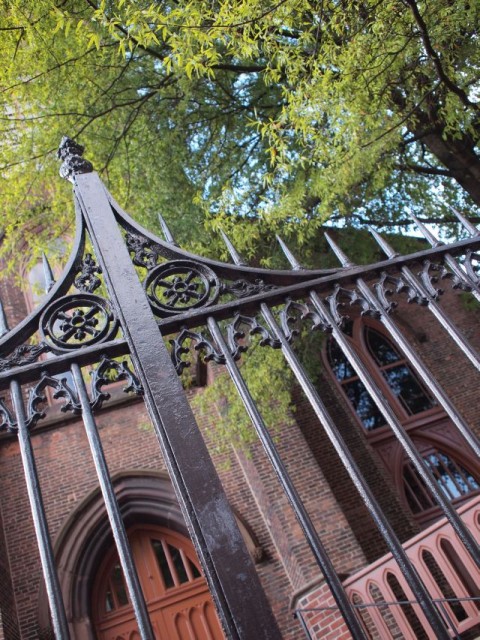 Around the corner on Fayette Street is the entrance to Westminster Hall and Burying Grounds. The graveyard was established in 1787 and the church about thirty years after that. A metal gate topped with sharp metal spikes separates the graveyard from the busy downtown traffic. University of Maryland employees mix with miscellaneous denizens of Baltimore in a strange brew. Few, if any, take note of the large white grave marker just inside the gate.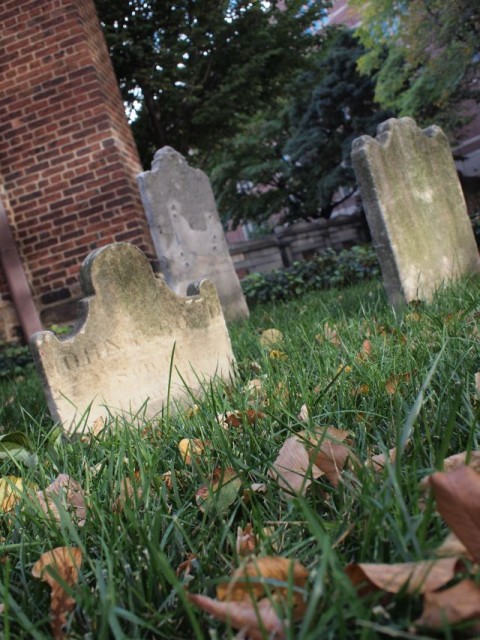 Westminster Hall and Burying Ground has the graves of numerous notable Baltimore citizens, including a few who served in the War of 1812.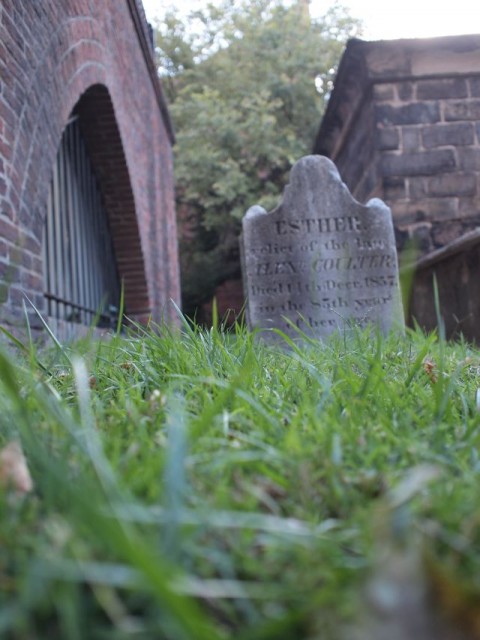 Some graves are marked.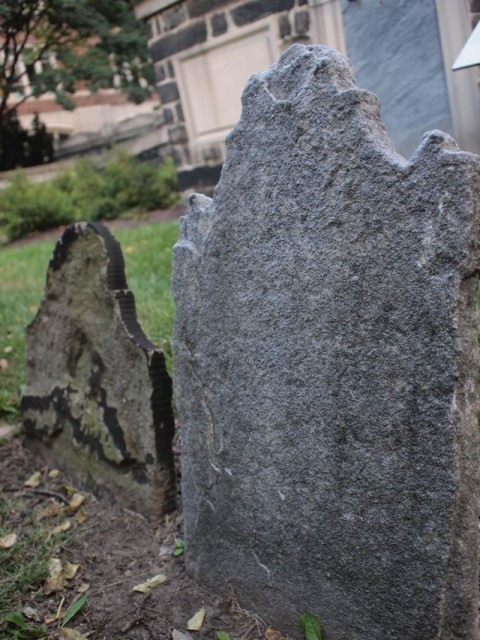 And some have been worn away by time.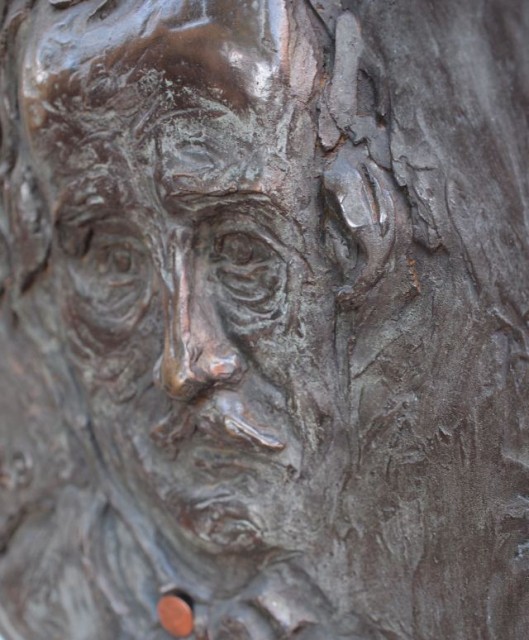 But it is Edgar Allan Poe that the Westminster Hall and Burying Ground is best known for.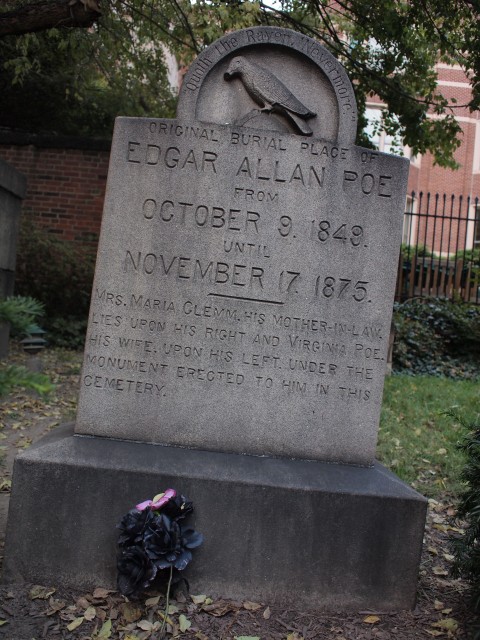 The location of the headstone and the marker itself has a long and twisting history. For a time, the grave site went unmarked. A more fitting headstone was destroyed in a rail mishap. Pennies were gifted to construct a new monument. And eventually, a marker was erected to show his original resting place.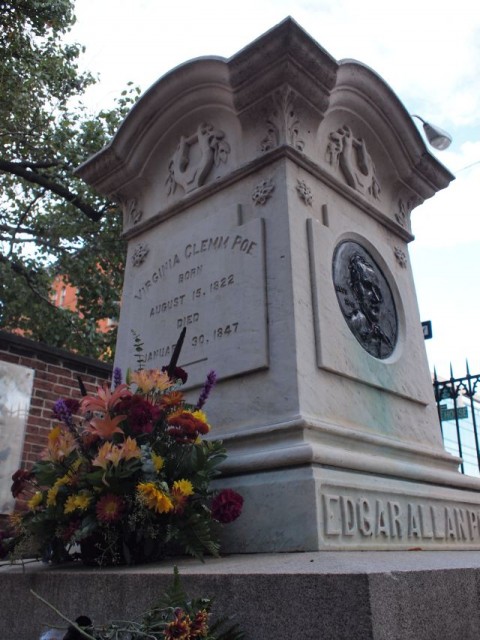 Today, the large monument dedicated in 1875 still stands inside a brick wall at the corner of Fayette and Greene Streets. The cemetery gates open at 8:00 am and remain open until dusk. The best way to see the Westminster Hall and Burying Grounds is probably through a guided tour which also includes the catacombs beneath the church. The annual Halloween catacombs tour is especially creepy. A flask of cognac is advised.
"Even in the grave, all is not lost."
― Edgar Allan Poe

Jay Hood has lived in Baltimore, Maryland for the past 25 years.  He likes to travel and is an avid photographer.  His photography has been featured in several obscure and unassuming locations, such as John Ball Zoological Gardens.  He does not eat vegetables and is learning to enjoy seafood.  He strives to keep his DVR no more than 40% full.  Comfort is paramount and he is not above a little slacking.