"Like all art forms, film is a media as powerful as weapons of mass destruction; the only difference is that war destroys and film inspires." Nicolas Winding Refn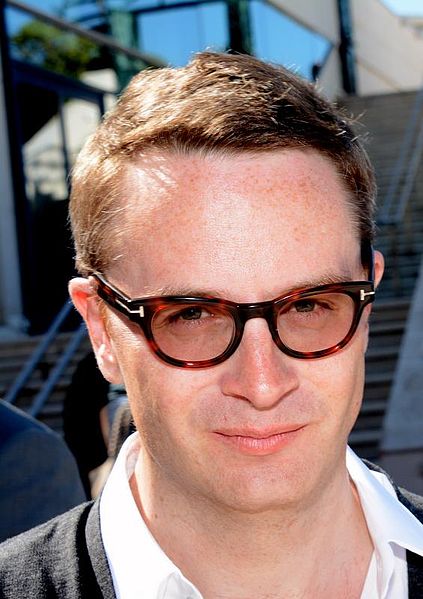 Nicolas Winding Refn is hardly a household name, certainly in the United States. One suspects that his film-making sensibilities are too "European," filled as they are with astonishing moments of pure brutality, both of the physical and psychological variety.
His new film, Only God Forgives, which is in limited release in theaters and on VOD, again pairs him with the acting talents of Ryan Gossling, with whom he made the brilliant, though alienating to American audiences expecting a car chase movie, Drive.
Along the way, Refn has picked up multiple international film awards, including the Best Director Award at the 2011 Cannes Film Festival. If you want to experience the work of a filmmaker doing something different from anything you'd be likely to see at the multiplex, then Refn is your man. Below, a career retrospective of his work.
Only God Forgives

Refn's most recent offering from 2013 is set in Bangkok and stars Ryan Gosling as a drug smuggler looking to exact revenge on his brother's killer.
Drive

Again starring Ryan Gosling, this 2011 film was the story of a nameless wheel man (and Hollywood stuntman) who is all yours for any five minute window you choose, speeding away from the scene of the crime.
Vahalla Rising

One of my personal favorites, this 2009 film is the nearly dialogue free tale of a one eyed man, played by Refn favorite Mads Mikkelsen, and a band of Vikings who enter a limitless fog leading them to their bloody destiny in Valhalla.
Bronson

Starring Tom Hardy, Bane from Dark Knight Rises, this 2008 film is the story of a man who spends 30 years in prison in solitary confinement.
Fear X

Based on an original screenplay by Hubert Selby Jr, more renowned as the novelist behind such ultra-dark works Last Exit to Brooklyn and Requiem for a Dream, the 2003 film stars John Turturro as a man plagued by mysterious visions as he seeks to discover the truth behind his wife's murder.
Bleeder

A dark crime thriller from 1999, this film gets its name from the fact that the character Leo is deliberately infected with HIV laden blood only to later shoot off his own hand and make the man who has infected him drink the blood.
Pusher Trilogy

Refn has made three films in the "Pusher" series, beginning with his debut in 1996 and continuing again in 2004 and 2005. Starring fellow Dane, and delightfully weird Mads Mikkelsen in the first two films of the series as a low-level drug pusher in Copenhagen traversing a world of assorted low-lifes.
**You should like Shea Magazine on Facebook HERE!

Tony Shea is based in New York, having recently moved from Los Angeles after more than a decade on the sunny coast. His short films have won numerous awards and screened at major festivals around the world including Comic-Con. As a musician, he is the lead singer for Los Angeles rock n' roll band Candygram For Mongo (C4M) candygramformongo.com who has been a featured artist on Clear Channel Radio's Discover New Music Program and whose songs have been heard on Battlestar Gallactica (Syfy Channel) and Unhitched (Fox) among other shows and films.