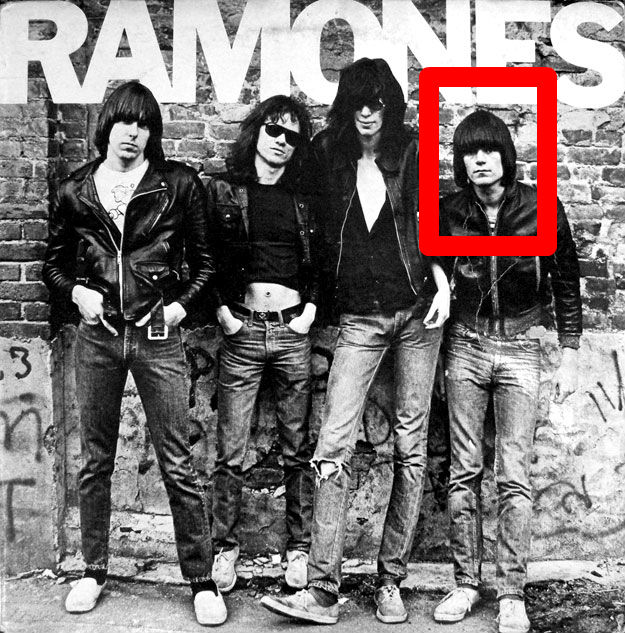 Today we celebrate the birthday of the late great Dee Dee Ramone, who would have turned 64 today. While you probably know that Dee Dee was the bassist of the legendary punk rock band the Ramones, here's 8 things about him that you probably didn't know.
1. Real Name:
Douglas Glenn Colvin. Who knew?
2. Was the most prolific songwriter of the Ramones:
While the band's songs were typically credited to the entire group, it was Dee Dee who wrote most of them including "53rd and 3rd," "Time Bomb," "Chinese Rock," "Wart Hog," "Main Man," "Strength to Endure," and "Poison Heart" among many others. Who knew?

3. Pursued a hip hop career under the name Dee Dee King:
Yep, that's right. Dee Dee left the Ramones to seek out hip hop glory, releasing one album called Standing in the Spotlight(which is so bad that it seems like a parody of some kind). Who knew?

4. Wrote 3 books: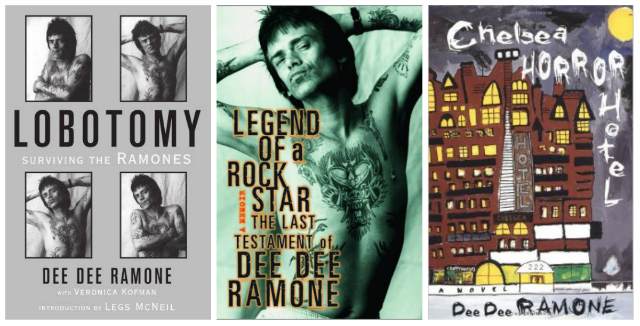 Dee Dee wrote two books of non-fiction Lobotomy:Surviving the Ramones, and Confessions of a Rock Star – A Memoir – The Last Will and Testament of Dee Dee Ramone (which are both excellent) and the novel Chelsea Horror Hotel. Who knew?
5. Was Briefly in the Murder Junkies:

Yep, for a few months in 1991 Dee Dee played guitar in notorious punk rocker GG Allin's backing band. Allin of course will be forever known in the annals of punk rock for his excrement covered diatribes before his death at the age of 36 from a heroin overdose, foreshadowing Dee Dee's own demise. Who knew?
6. Died from a heroin overdose at the age of 50: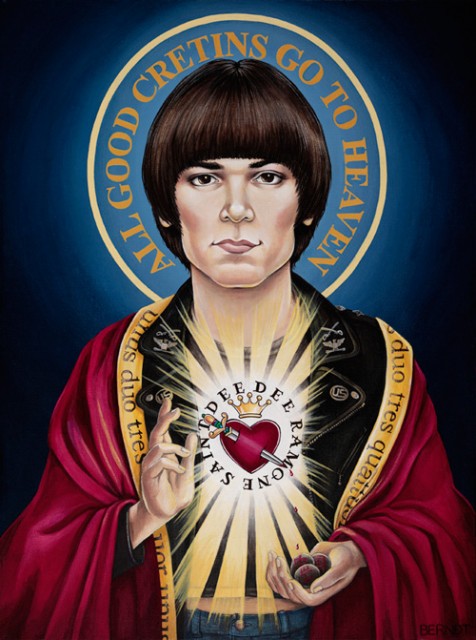 Dee Dee had a long history of mental instability and drug problems, culminating in his overdose. Who knew?
7. Buried in Hollywood Forever cemetery in Los Angeles, CA: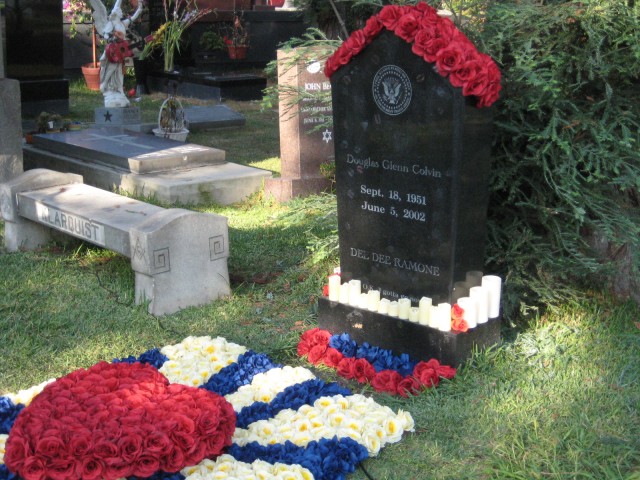 Though he and the Ramones will always be associated with New York City, Dee Dee had made the move out west seeking warming climes when he died. He shares the cemetery with former band mate Johnny Ramone who is buried nearby. Who knew?
8. Net Worth:
When Dee Dee Died back in 2002 he had an estimated net worth of 500k, which seems pretty low considering Spin Magazine voted the Ramones the second greatest band of all time behind the Beatles.
**You should like Shea Magazine on Facebook HERE!**