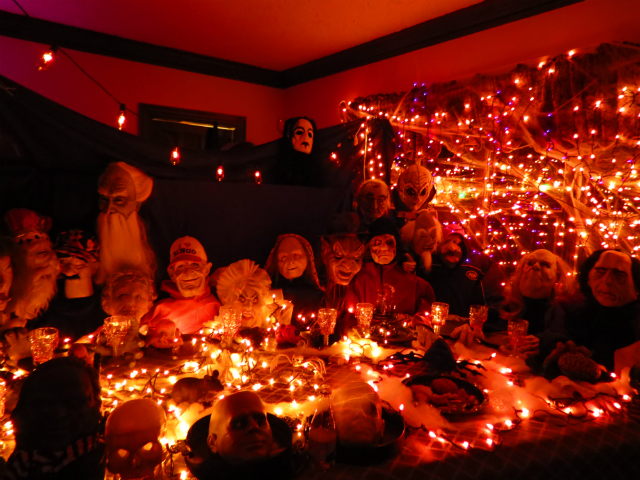 There have been a proliferation of hardcore haunted houses (like Blackout and the super extreme McKamey Manor in San Diego) over the past couple years as folks seek out more intense thrills. And while I have flirted with the idea of attending one of these gruesome events, I realize that these days I'm more interested in some lively, make that deadly, conversation than I am in shock and awe.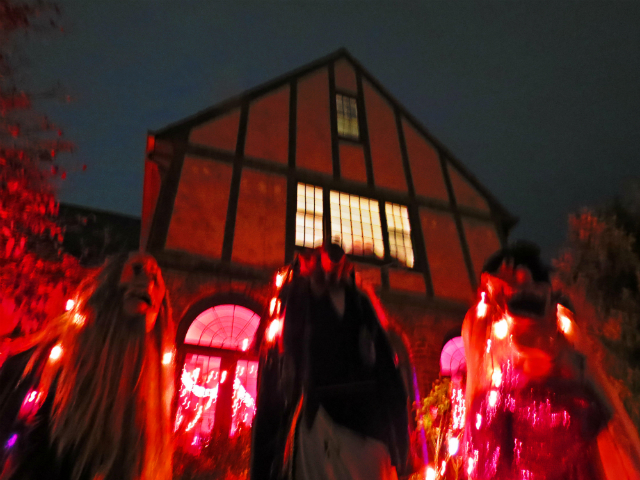 On Saturday I was invited to attend a house party in Pelham, which is a short half-hour jaunt front the city on the Metro North train, a kind of dead man's cocktail party, heavy on charm and atmosphere and pleasantly devoid of "gotcha!" scare tactics, which was fine by me–life is shocking enough already.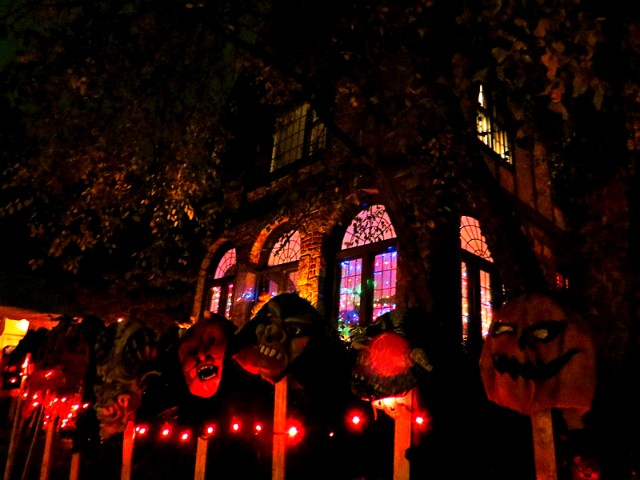 The house where the party was held is one of the featured attractions during Pelham's annual Halloween celebration, drawing vast crowds from the surrounding neighborhoods. That was on Friday when the house was open to the all-ages public. On Saturday the party was a closed event so the adults could have some fun–meaning eat shrimp cocktails and drink scotch while the DJ played.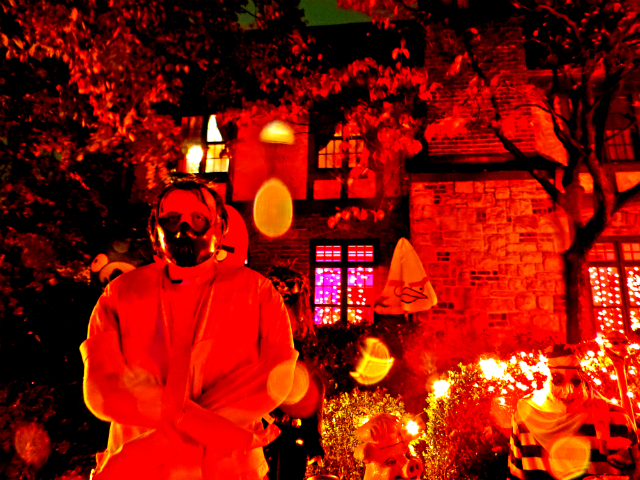 The entrance to the house featured loads of familiar characters, as well as numerous other ghouls and ghosts. The legion of props that decorate the house and the grounds must surely ring up some costly storage bills in the off-season.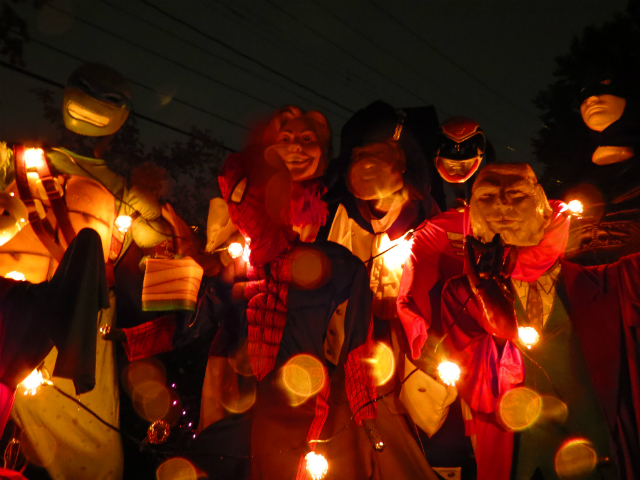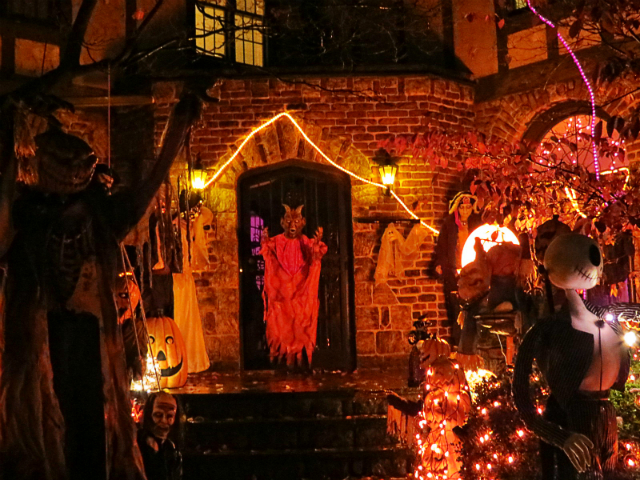 Inside the house, various factions of the dead celebrated.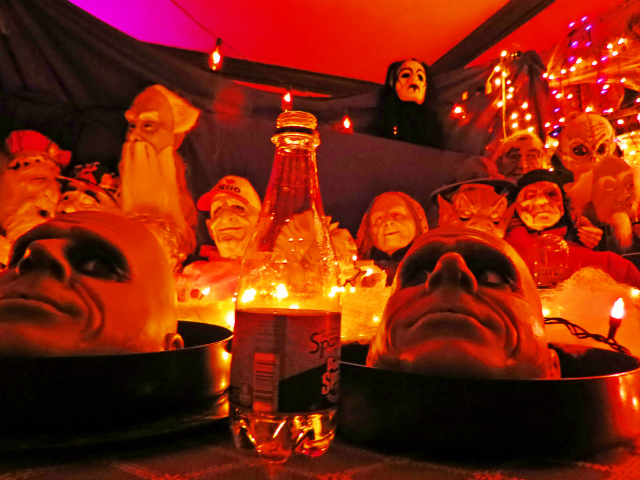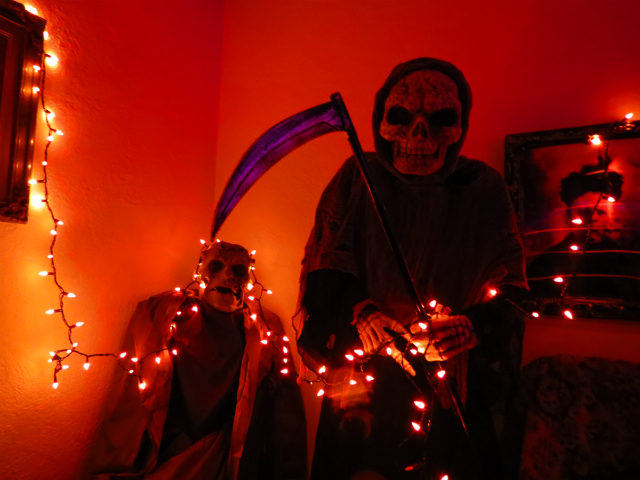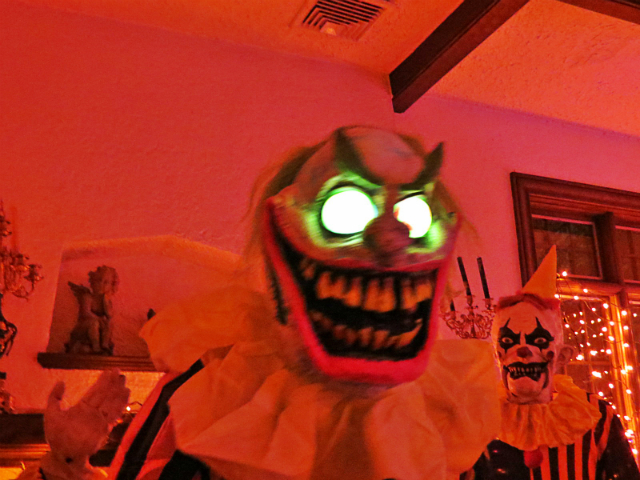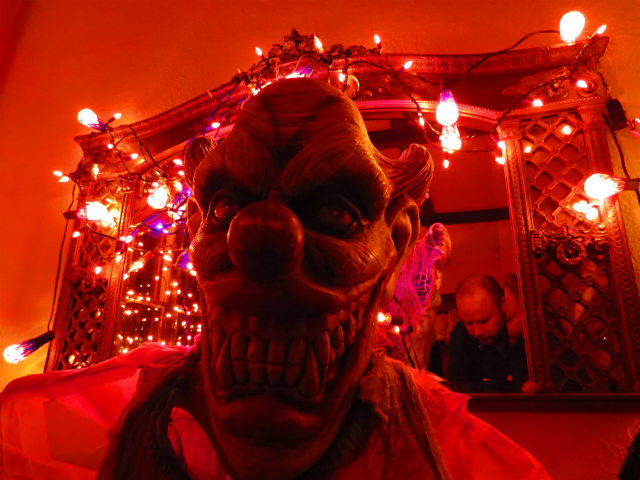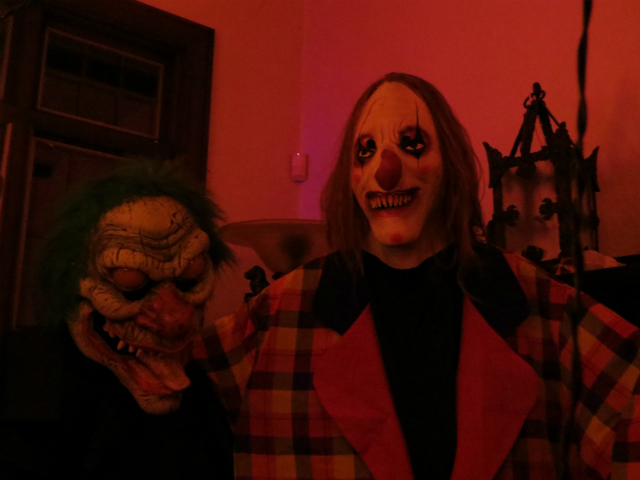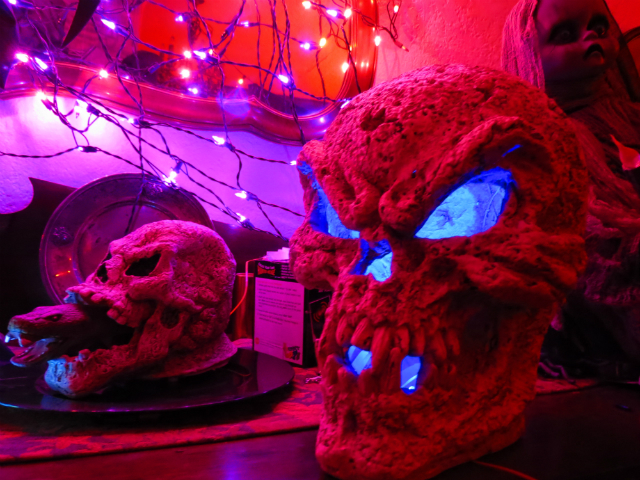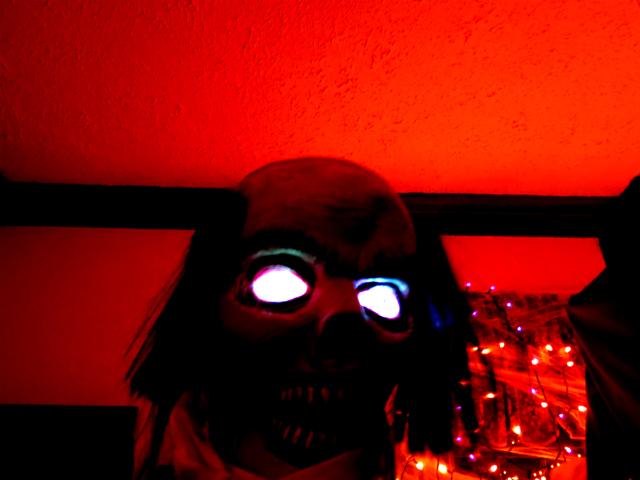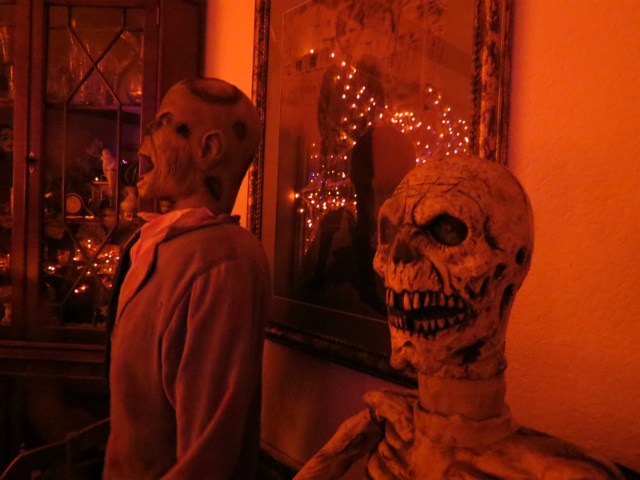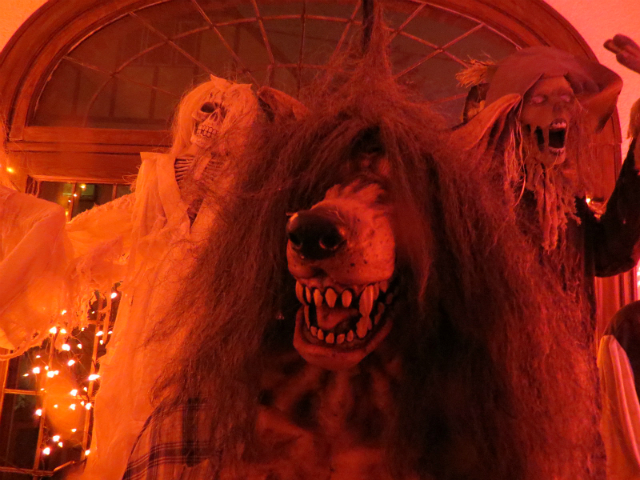 And of course, so did the various factions of the living.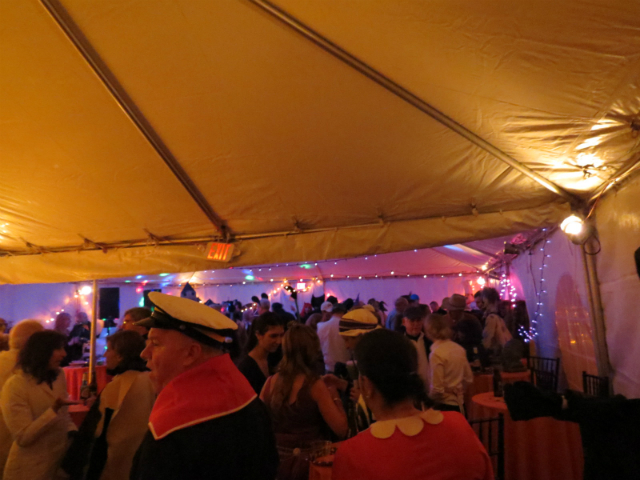 It felt like a party that Stanley Kubrick might have thrown–and it was fun.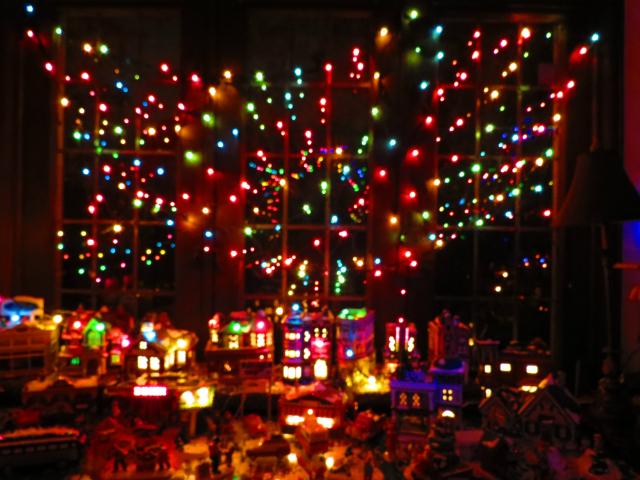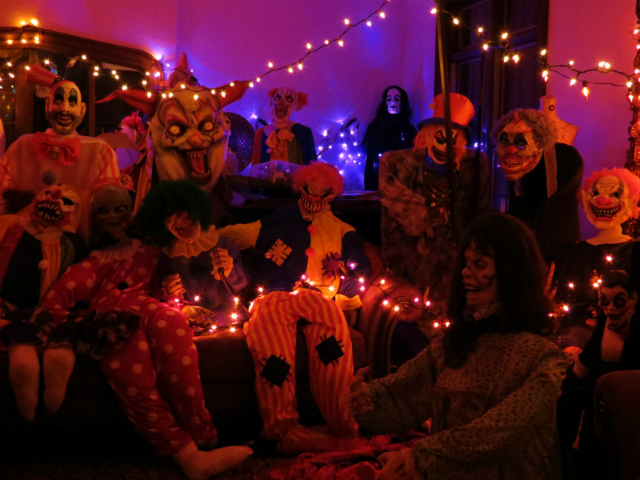 The best Holiday of them all has concluded and crawls back into the grave for another year.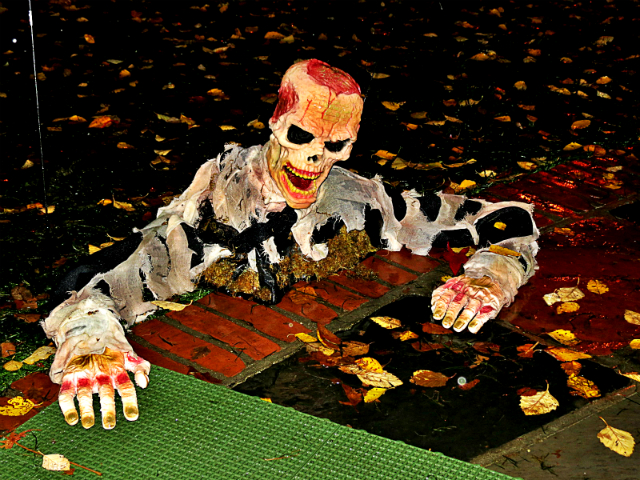 **You should follow Shea Magazine on Twitter HERE!**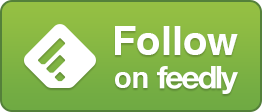 **If you liked this article you should share it!**

Tony Shea is based in New York, having recently moved from Los Angeles after more than a decade on the sunny coast. His short films have won numerous awards and screened at major festivals around the world including Comic-Con. As a musician, he is the lead singer for Los Angeles rock n' roll band Candygram For Mongo (C4M) candygramformongo.com who has been a featured artist on Clear Channel Radio's Discover New Music Program and whose songs have been heard on Battlestar Gallactica (Syfy Channel) and Unhitched (Fox) among other shows and films.