Photo Via

Dave Grohl  turns 47 tomorrow. You probably know that he has been the frontman in Foo Fighters for the last twenty years and that he was the drummer in Nirvana. But here's 7 things about him that you probably didn't know.
Early Band

Grohl joined DC hardcore legends Scream when he was only 17 and sang lead vox on the song "God Looks Down."
School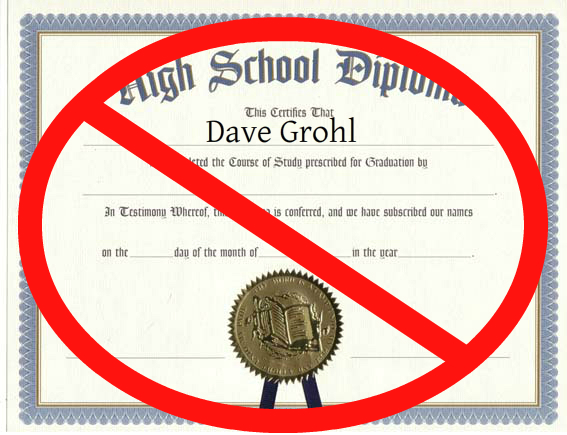 Grohl dropped out of high school in his junior year in order to go on tour with Scream. No diploma for him.
Estimated Worth
But who needs a high school diploma when you have $225 million dollars. Yep, according to Celebrity Net Worth.
Side Projects
Grohl's various side projects through the years include his work with Them Crooked Vultures and an album of metal songs Grohl recorded using a rotating cast of singers including King Diamond, Jack Black from Tenacious D, and Lemmy from Motorhead under the band name Probot.
Tom Petty
Following Kurt Cobain's death, Grohl played briefly with Tom Petty, including a performance on Saturday Night Live. Petty asked Grohl to join the Heartbreakers permanently. Though flattered, Grohl opted out, choosing instead to focus on Foo Fighters. Above Petty recounts how he met Elvis Presley as a child. Which means Grohl is only two degrees removed from Elvis.
Buzz Osborne
Grohl was introduced to the other members of Nirvana by none other than Melvin's super sludger, Buzz Osbourne. Grohl returned the favor by playing drums and singing background on the Melvin's EP, King Buzzo.
Biggest Drumsticks Ever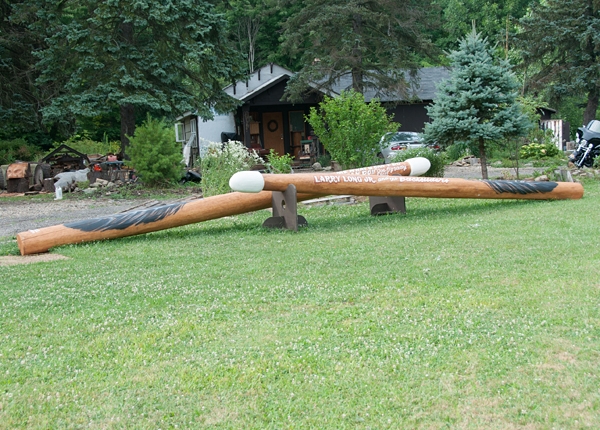 Grohl's original hometown of Warren Ohio (before he relocated to Virgina as a kid), unveiled Guiness Book of World Record sized drumsticks to honor him in 2012.
**You should like Shea Magazine on Facebook to see more of our curated content.