In honor of the release of Candygram For Mongo's new album, Bang,  we're starting a new dance craze. Simply follow along at home and before you know it you'll be going down in flames!
**You should follow Shea Magazine on Twitter HERE!**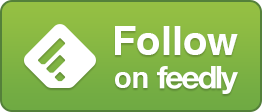 Tony Shea is based in New York, having recently moved from Los Angeles after more than a decade on the sunny coast. His short films have won numerous awards and screened at major festivals around the world including Comic-Con. As a musician, he is the lead singer for Los Angeles rock n' roll band Candygram For Mongo (C4M) candygramformongo.com who has been a featured artist on Clear Channel Radio's Discover New Music Program and whose songs have been heard on Battlestar Gallactica (Syfy Channel) and Unhitched (Fox) among other shows and films.