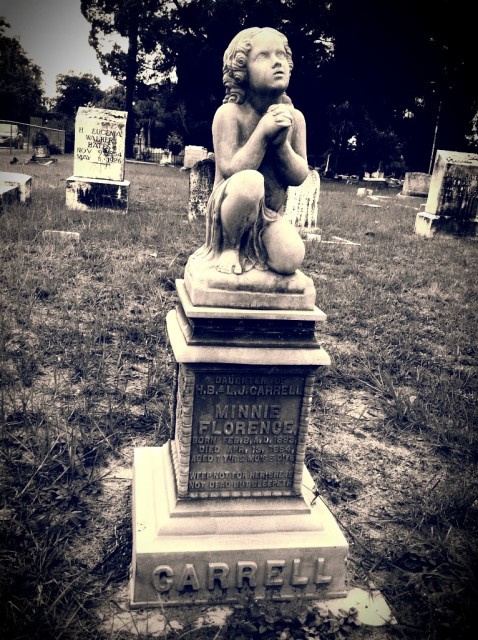 I keep myself on a very tight leash when it comes to decorating for holidays. Because like eating cronuts, you can never have just one. Holidays are the perfect excuse to binge on decorations and chotchkies thanks to Target, Pier One and World Market. So I purposely keep my load light in case of an earthquake, or a bomb is dropped on my house – I won't be buried under a thousand Easter egg wreaths with tiny yarn spirals glued on.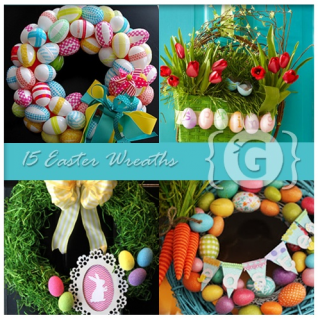 And so having always been a person who despises clutter, and the business of storing holiday decorations, I purposely keep my home more minimalist/modern in its decor. One for obvious appealing design esthetics, but also its less crap to dust every month. However, I break my spartan decorating rules for the last quarter of the year to allow for more festive attire, Halloween and Christmas. It started with the purchase at Z Gallerie back in 2008 of a metallic skull covered in glitter. Its much prettier than it sounds. But after that, I was jonesing to purchase a severed head and arm to put out on the door step to scare the children. Next, came a doormat that screams and scares the daylights out of children. I thought, "Ok, I can handle these few Halloween decorations, and they take up only 1 foot of space in the garage." No panic attacks began. But then my beloved mother-in-law gifted us with a Halloween village. You heard me right. Its like a Christmas village, but it is spook-a-fied with ghosts, ghouls, zombies and spiders. Her heart was in the right place, and it was an extremely thoughtful gift, but I just couldn't find it in me to unwrap every tiny piece and clear off a surface to devote it to spooky miniatures. I like being able to see 85% of my table tops, why cover them with what is essentially a Halloween doll set when I'm in my mid-30's.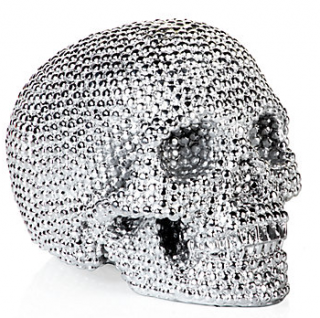 But things took an unexpected turn for me one day while driving home with my husband. He pointed out our neighbors had put up their Halloween decoration already. Note, our neighborhood is comprised of mostly old people who don't have energy to decorate beyond erecting an American flag. Suddenly across the street from our house was a small, well space-planned faux graveyard with intricate tombstones and even small bouquets for each burial. I felt a feeling erupt in my gut, like envy and intrigue all in one. It was almost like a fever coming on, and I looked at our front lawn wondering if it too would make for a suitable and scary graveyard. Suddenly, the minimalist in me started pricing out styrofoam (but realistic!) tombstones online: do I buy the light up tombstone with built-in fog machine? Or should the tombstones look realistic or be witty like at Disneyland's haunted mansion? Or what about the deluxe all-in-one 12 piece cemetery kit complete with barbed wire?! The obsession was starting…no wait, that wasn't the beginning, I'm just picking up where I left off…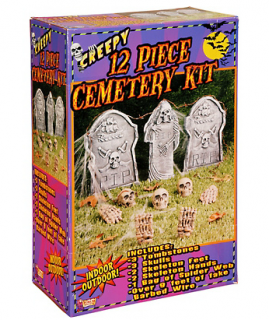 My obsession with graveyards began on a trip to Hawaii when I was 8 years old. On our way to our hotel in Maui we drove by an austere graveyard littered with decaying tombstones on the red burnt earth. I was fascinated by the tiny "signs," as I called them, on top of the ground and I begged my parents to let me out to take a look. Not giving into my fascination, they told me we could go another time. Really? Like when would we come back to Hawaii to visit a cemetery? My parents never obliged my  deathy desires and so the fascination percolated for many years to come.
My next brush with the dead came during the dark, cruel years of puberty, when I was 15 years old and living in the punishingly overcast skies of the Pacific Northwest. The extreme hormonal fluctuations of adolescence, compounded by a fascination for the macabre lead me to a 100 year old cemetery where I spent the better half of the day taking pictures of tombstones, daydreaming of the stories that were buried there. I became so obsessed with the cemetery that my self portrait assignment in Intro to Photography was of me sitting on a tombstone holding an umbrella. Perhaps an homage to the Disney one? The similarities are striking.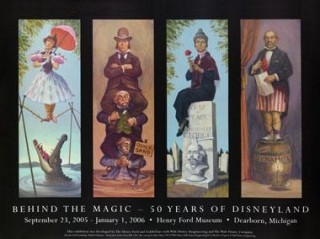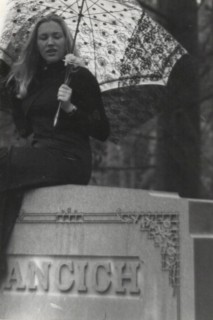 But I think I really went off the deep end into my Graveophile tendencies three years ago when I stumbled upon FindAGrave.com while doing genealogy research. Suddenly, my thirst for graves was quenched and became more morbid and granite slab filled than a home depot kitchen showroom. I could look up ANY person's grave from the comfort of my own home, see pictures, read obituaries, and even see the dead flowers still sitting there rotting away. It was incredible! I spent the better half of two months researching my dead relatives graves, but also perusing the tombstones of many whom I had zero relation to all to get a deeper understanding of how we celebrate the dead once they are cold and stiff. I loved every minute of it. I even considered making myself available to people across the nation who would pay a small gas money stipend if you drive to their relatives grave and take a photo. I didn't go that far, but I put it on the things to do when I'm retired list. Lots to look forward to…
So as I stood on my front lawn landscaping in my mind the new Halloween cemetery I'd soon begin construction on, I had to once again reign myself in. My minimalist brain kicked in and said, "Emily you live half a mile away from Forest Lawn Cemetery. You can go there anytime you want to get your grave on." And suddenly I was back to reality, my pulse slowed down to a mild thump, I regained composure, and felt assured that I don't need to take my real life obsession and make a mockery of it on my lawn. My fascination is something that has its time and place, and I must exhibit reverence for it. And so my lawn will stay green and lush, sans granite tombstones or scattered skeleton parts…that is until Halloween decorations go on sale Nov 1st.
**To follow Shea Magazine on Facebook go HERE!**
**To follow Shea Magazine on Twitter go HERE**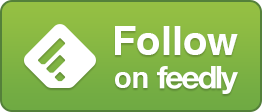 **If you liked this article you should share it!**
Emily Sinclair is a lover of flourless chocolate cake, twinkly lights, and pole dancing. She's spent the past 12 years producing reality television and being an armchair psychologist to the brave people willing to put their faces on TV and cry about stuff. Having been an avid reviewer on Yelp for food and restaurant reviews, she jumped at the chance to write for SHEA MAGAZINE to shine a light on her humorous and dysfunctional life events. She lives in Los Angeles with her husband and son.