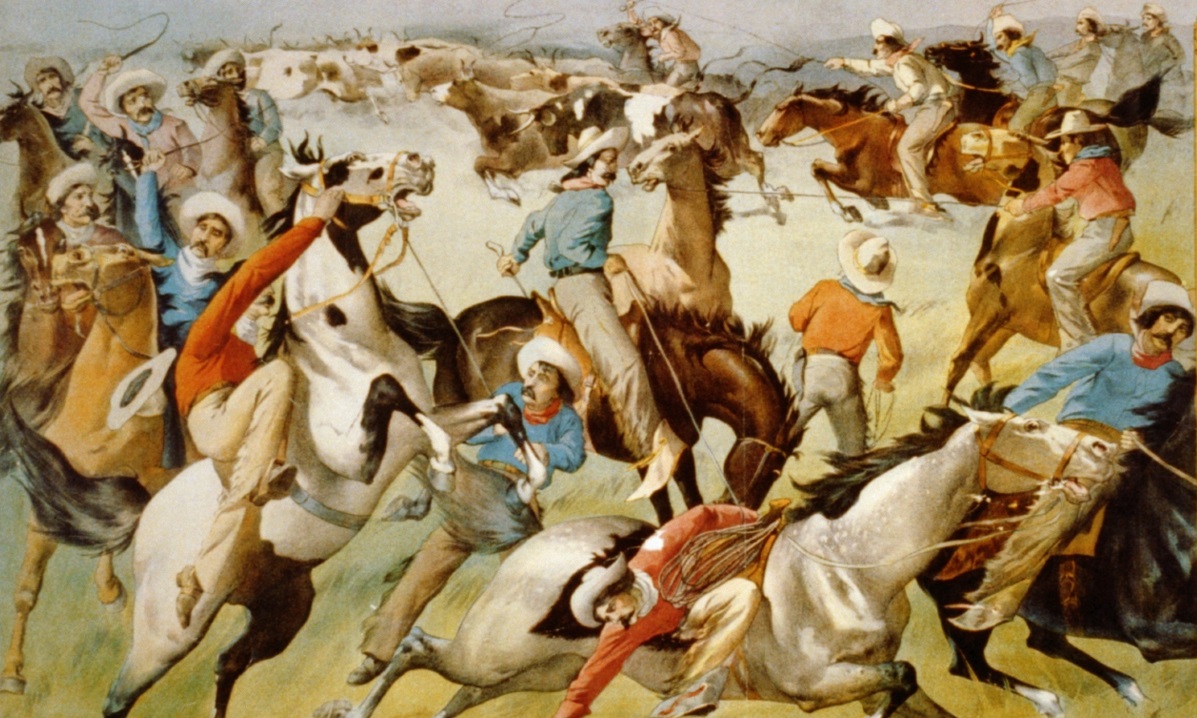 The Wild Joe Rodeo Show
Come one, come all, to the greatest show in the New World!
We've got cowboys and Indians and attractions for the whole family!
There's the World's Tallest Man standin' at over eight feet!
And Jimmy Thumb, the World's Shortest Man, descended from the famous Tom Thumb himself!
We have a bearded lady! She's a real woman, too, folks. With a bushier beard than any man you know.
Come meet Chief Restin' Cow, a real relative of the famous Sittin' Bull. Chief Restin' Cow is the oldest livin' human, a whoppin' one hundred and twenty eight years old and countin'!
Meet Chief Restin' Cow's great granddaughter, the beautiful and famous Princess Floatin' Feather. She's the best shot with a laser rifle there ever was. She can shoot a raisin off a man's head while blindfolded and standing twenty feet away!
We've got Buckaroo Billy, the greatest bull rider the world has ever seen. He'll be takin' on your own local heroes in a bull ridin' extravaganza for the ages!
And there's Mary Cassidy, descendant of the famous Butch Cassidy. She holds all of the world records for barrel racin', and she can talk to animals like they're people. She's even tamed a fifteen-foot-tall cave bear who's now her closest friend!
And last, but certainly not least, there's me, folks. They call me Wild Joe Rodeo, and my legend speaks for itself. I was once a courier ridin' messages back and forth between border outposts in the deep west. Then I was a bodyguard, escortin' beautiful young women through treacherous badlands teamin' with bandits. I helped Sheriff Bill Hutchins clear Dead Man's Badlands of criminals, no easy feat if I do say so myself. Then, I became Sheriff of the town of White Dune City myself and my legend grew so big no words can contain it. And now I'm the leader of the best show you'll ever see this side of the Rockies, or anywhere else for that matter.
So come one, come all! Bring your kids! Bring your parents! Bring everyone! And come see the barn stormin', roof raisin' extravaganza everyone in the entire world is talkin' about!
The Wild Joe Rodeo Show! The Grandest Spectacle of the New World.
Comin' to the Internet this Summer.
Read the full chapter here:
Afterlife, Volume 3, Chapter 1
(The Beginning of Volume 3)
Where:
Herman Rennock has some unwanted visitors.
Ace and Della continue their search for Abby.
Shelly continues her search for Warrick Baines.
Or if you've never read Afterlife before, start from the beginning:
Afterlife Volume 1 Chapter 1.
Image via.

Michael Monroe was born in Baltimore, MD and has lived there most of his life. He's a poet and fiction writer whose preferred genres are Science Fiction and Fantasy, and he's always had a thing for Allen Ginsberg and the Beats. His poetry has been published in Gargoyle Magazine, nthposition, the Lyric, Scribble, the Loch Raven Review, Foliate Oak, Primalzine, and various other publications.