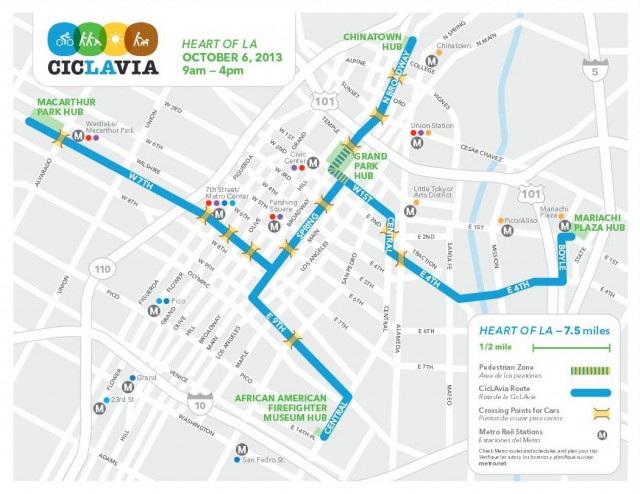 Over the weekend, Los Angeles' 8th CicLAvia event took place, closing down large sections of downtown for an all day bike ride that was incredibly fun. Extending across "The Heart of Downtown" in a 7.5 mile course, this version of CicLAvia included the 7th Street corridor, parts of the warehouse, fashion, and Pinata districts, Boyle Heights, and Grand Park.
Thousands of Angelenos ditched their beloved cars and rode out to explore the city. Among the cycling enthusiasts were any number of costumed riders, custom bike aficionados, and families enjoying the balmy fall weather as well as the multitude of food trucks and DJ booths.
More than a few celebrities enjoyed the event as well, including Robert Trujillo from Metallica.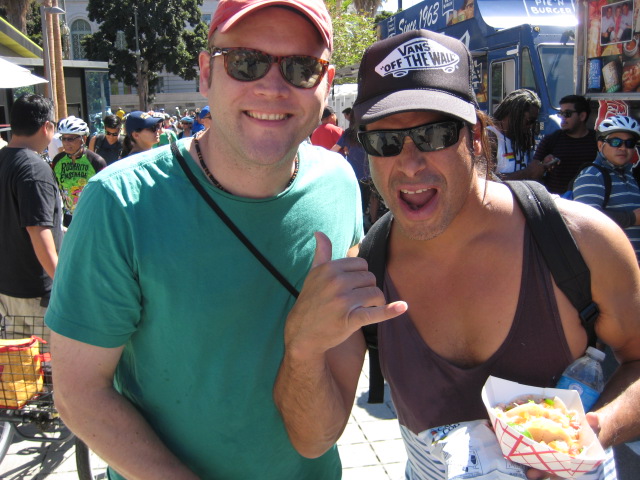 Whether it's pronounced Psych-Lay-Vee-ah, or Sick-la-Via, or Psych-L-A-veeeah or any number of slight modifications is a matter of opinion, but whatever you call it, CicLAvia is an incredibly fun and interesting way to get some exercise with friends that we highly recommend.
To learn more about CicLAvia go HERE.
**You should like Shea Magazine on Facebook HERE!**