Behold, a wonder of technology. Bask in the glory that is the Crosspad. Imagine the amount of time you'll save using this incredible gadget. Start planning your free time now because the Crosspad will take all of your handwritten notes and convert them into an electronic format while you sit back with a cold Zima.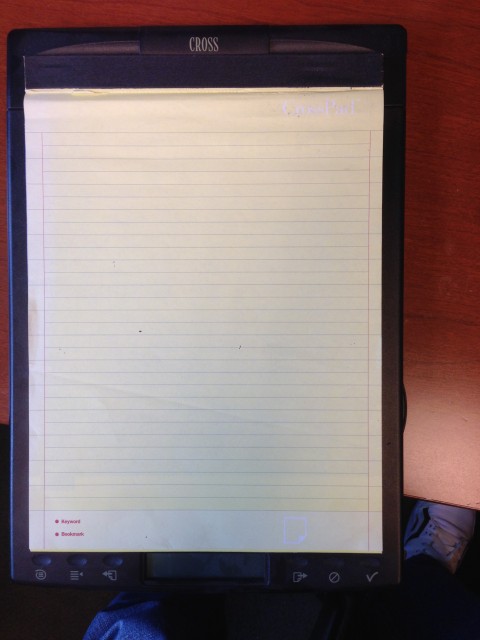 What would you pay for a device that could transcribe your every written word into an electronic format? What if I told you that this product was from Cross, one of the most trusted names in writing utensils?
Admire the state of the art display screen. Marvel at the simplicity of the easily understood icons ready to direct you to a world of productivity.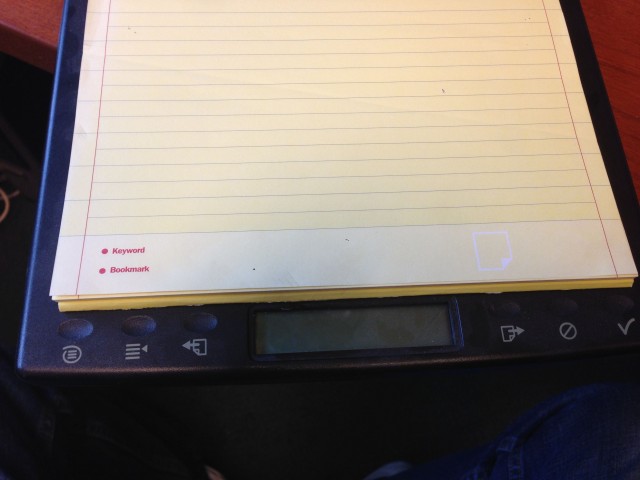 Just picture what a big shot you'll look like at your next big meeting as you pull this sleek device out of your bag. No bulky laptop for you. No sir. You have the Crosspad.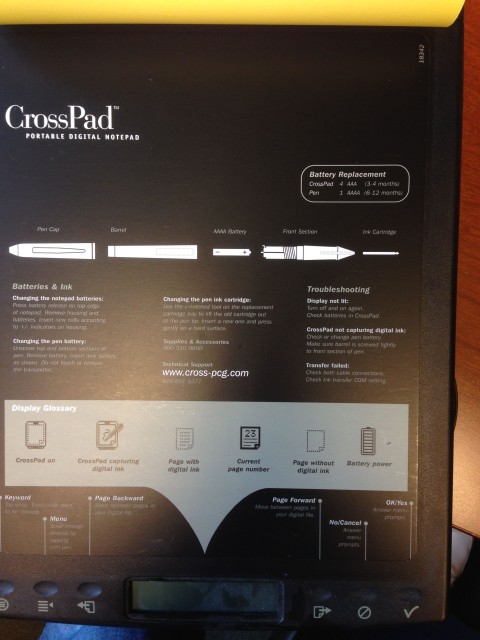 After investing $300 in this device, it passed around our office from person to person. Not a single one of us could get it to recognize our handwriting. Not a single one of us could get this thing to do anything. At some point the pen got misplaced. Without the pen, it was useless.
Apparently, we weren't alone. A class action lawsuit was eventually filed and the product pulled from the market because it proved to be utter crap.
Use Feedly to Subscribe to the Shea Magazine RSS Feed

Jay Hood has lived in Baltimore, Maryland for the past 25 years.  He likes to travel and is an avid photographer.  His photography has been featured in several obscure and unassuming locations, such as John Ball Zoological Gardens.  He does not eat vegetables and is learning to enjoy seafood.  He strives to keep his DVR no more than 40% full.  Comfort is paramount and he is not above a little slacking.