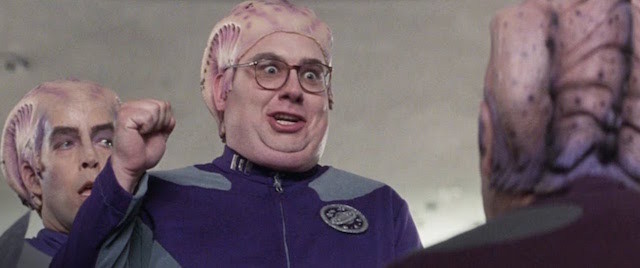 You may not know my name, but you've probably seen me as "that guy" in dozens of projects on TV and film. I played a very small role in the film Galaxy Quest. I was the nerd at the convention who gets his autograph from (Alan Rickman's character) Sir Alexander Dane and proudly announces, "By Grabthar's Hammer! By the Sons of Warvan! I shall avenge you!" So I was moved yesterday when I learned of Alan Rickman's death. On Rickman's tribute reel on CNN, there we were together again in another galaxy, and I was glad to be able to pay him my respects one last time.
Coincidentally, over the holidays I did a guest spot in a comedy show called A Very Die Hard Christmas. I entered as Santa Claus and said that same line to an actor playing the character of Hans Gruber, the character Alan Rickman made famous in the 1988 film Die Hard.
Galaxy Quest was my first big-budget film. The opening shot of the convention and the scene at the autograph table was a three-day shoot. I was very nervous to be in front of a table full of that much talent. I spoke only a few words to him. A background actor positioned next to me was trying to get Rickman to read his screenplay and get his girlfriend in the movie. This guy was not only schmoozing the dignified actor, he was pitching him! And all the while we were sweating in the un-air-conditioned Hollywood Palladium in latex prosthetics! I was horrified as it played out. But Alan Rickman was cool about it. He would calmly engage the guy while tending to other business, keeping his interactions to a minimum. He probably could have had the guy fired if he wanted to. But he wasn't that kind of guy.
I hadn't shot my scene yet, and I was afraid that I'd be lumped in with the pushy guy. At that point, I don't think Rickman even knew that I was the one who was going to be delivering my line. I was just another weirdo in a jumpsuit. When I did the rehearsal, my nerves were pretty ramped up. His stare just cut me down. He gave as much in rehearsal as in the real performance, and that look he gave me chilled me to the bone.
Perhaps the reason he was enduring the obtrusive extra's nagging is that he was channelling it for his character. He was going to divert all that negative energy into the performance, without having to utter a word. When it was over, there were no smiles, but he said "Well done," and moved on to his trailer. I think a smile would have been too weird at that point anyway.
At the time, I had no idea that my scene with him would be in the trailer for the film and that the line, delivered several times in the film, would become a catch phrase. I think I underestimated the science fiction fan base and the potential success of the film at the time. To many audiences, the one line I had in that film has been more memorable than many larger roles I've played to this day, certainly among Star Trek fans and Questarians, anyway.
So RIP Alan Rickman (1946-2016). And the next time I see him, I know exactly what I'm going to say.
**To follow Shea Magazine on Facebook go HERE!**
**To follow Shea Magazine on Twitter go HERE**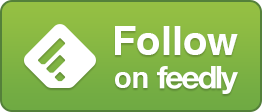 **If you liked this article you should share it!**

Bill Chott is currently appearing in the family film Marshall's Miracle. He was in The Rum Diary with Johnny Depp and appeared regularly in the Disney hit show Wizards of Waverly Place. Orginally from St. Louis Missouri, He has a film/TV/voiceover career in Hollywood and teaches improv in Hollywood, Pasadena and around the world. He attended Central Methodist University and trained in Improvisation at The Second City. There he worked with such comedy powerhouses as Tina Fey, Steve Carell, and Stephen Colbert among many others. Bill starred on The Dana Carvey Show, does cartoon voices on PBS, Saturday Night Live and in film, he appeared in Galaxy Quest, Dude Where's My Car, and he was a lead role as Thomas, the Special Olympian who brings home the bronze in the Farrelly Bros. film The Ringer. His family-friendly humor is infused with a twisted dark side that shows you can play clean and still be very, very disturbed.