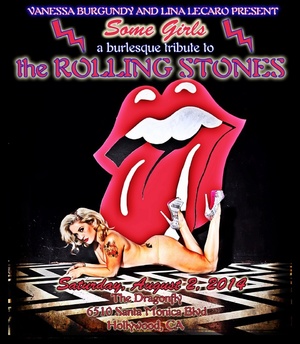 In honor of Mick Jagger's recent birthday, The Dragonfly in Hollywood held "A Burlesque Tribute to the Rolling Stones." The performances ranged from sultry sexy classic burlesque with furs and feathers to avant-garde to the downright bizarre (which included a giant teddy bear dancing on stage).
Check out the slideshow below. Warning NSFW.
This slideshow requires JavaScript.
To learn more about upcoming events at the Dragonfly – go HERE.
**You should follow Shea Magazine on Twitter HERE!**

Nate "Chops" Johnson currently holds more than a dozen competitive bearding titles, including 6, 1st place victories, and 2 for Best In Show. He lives in Los Angeles, and enjoys Pabst Blue Ribbon beer.