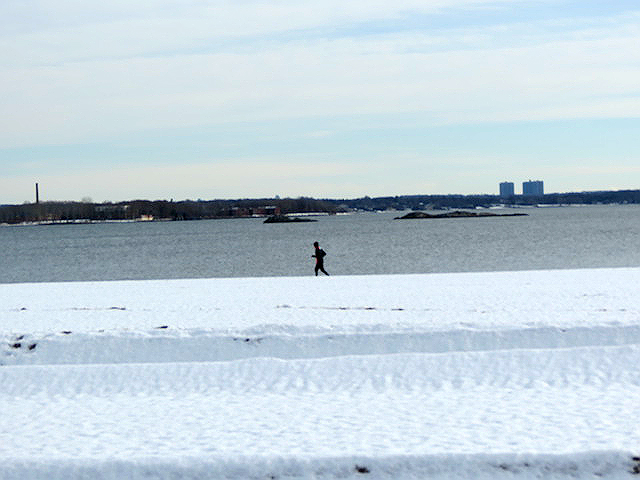 This winter is starting to suck, I said to myself. I'm sick of being cooped up inside like a prisoner, I thought. What would I be doing back in LA right about now, I asked myself. And then the answer came to me. I would be at the beach! Damn straight I would. And hell, I live closer to the beach now than I did then. Time for a little fun in the sun, I told myself. So off I headed to Orchard Beach, aka the Bronx Riviera, to drink in that Jimmy Buffett vibe and put my toes in the sand. Of course it's 18 degrees outside and by "sand" I mean four feet of accumulated snow.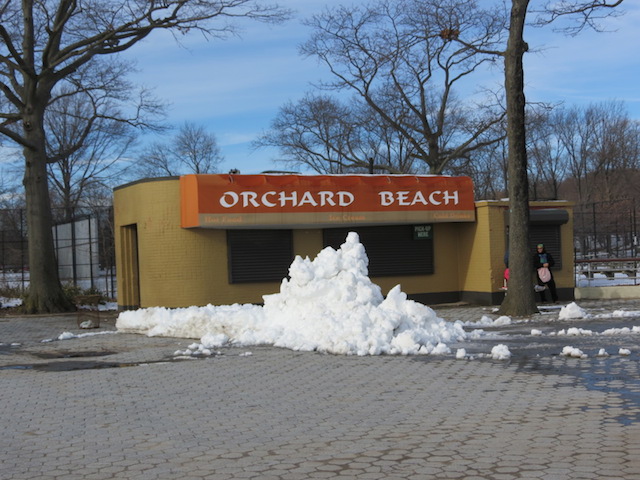 Part of Pelham Bay Park which, though you may not know it, is the largest Park in all of New York City (three times as large as Central Park to put it into perspective for you), Orchard Beach is a 1.1 mile stretch of man-made beach that looks west towards Pelham Bay and further out to Long Island Sound and Long Island on the opposite shore.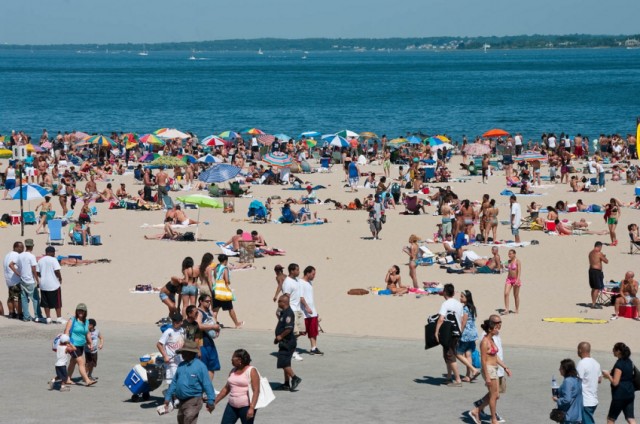 As you can see above, during the summer Orchard Beach is positively crammed with people. (Wayne Lawrence, a photographer whose work I really like, has done a great series of portraits at Orchard Beach that you should check out HERE.) Today, not so much.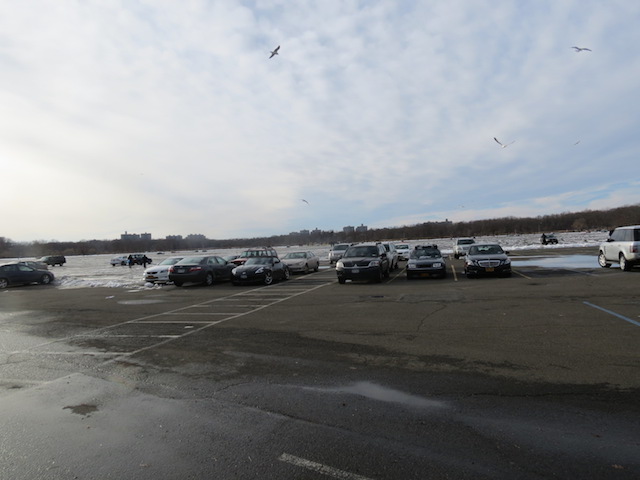 The nearly deserted parking lot.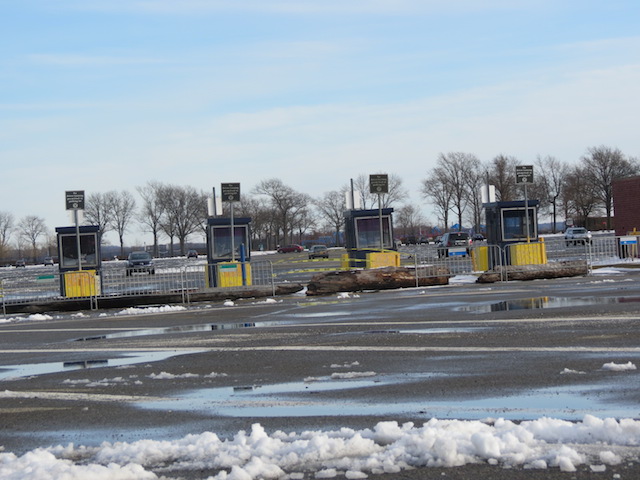 At least the parking is free.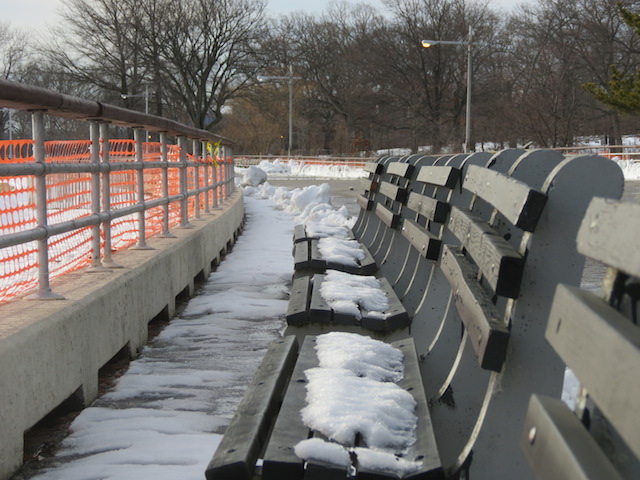 Sit down and relax. Enjoy the view.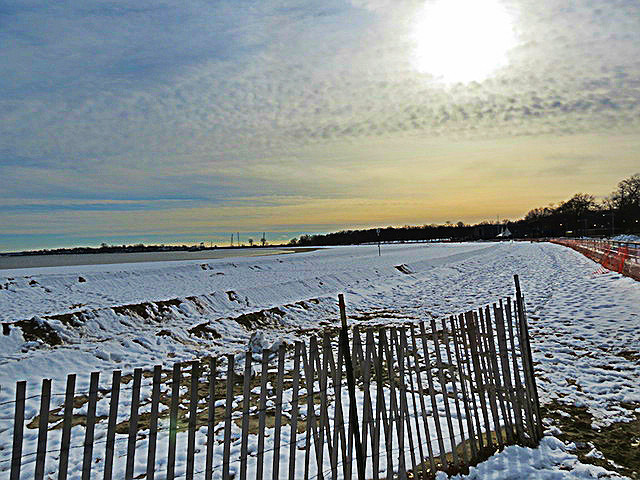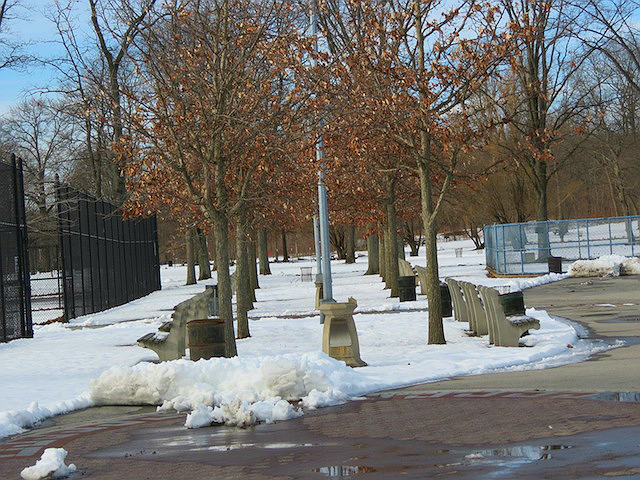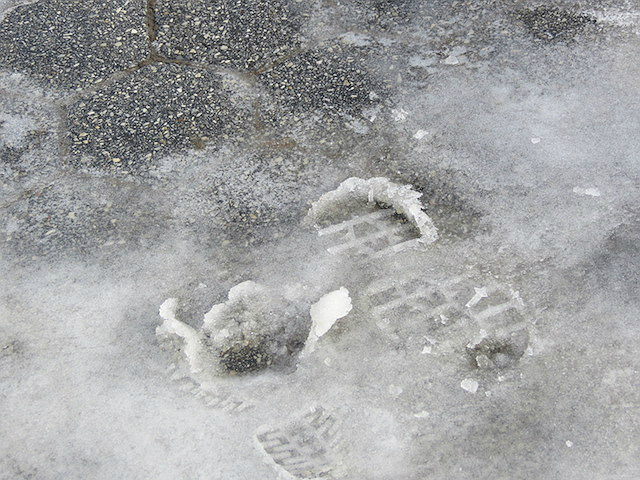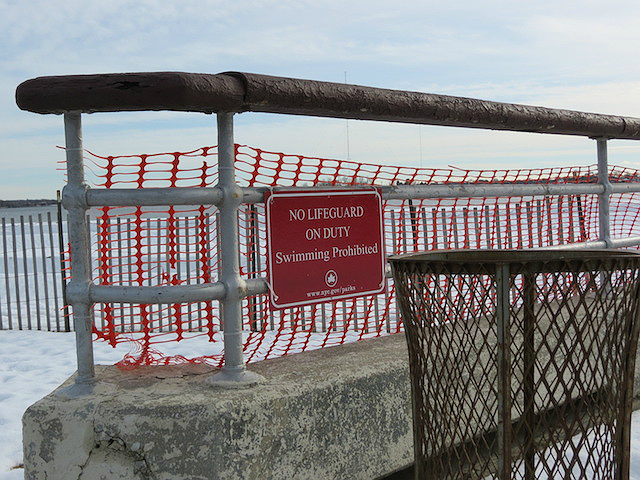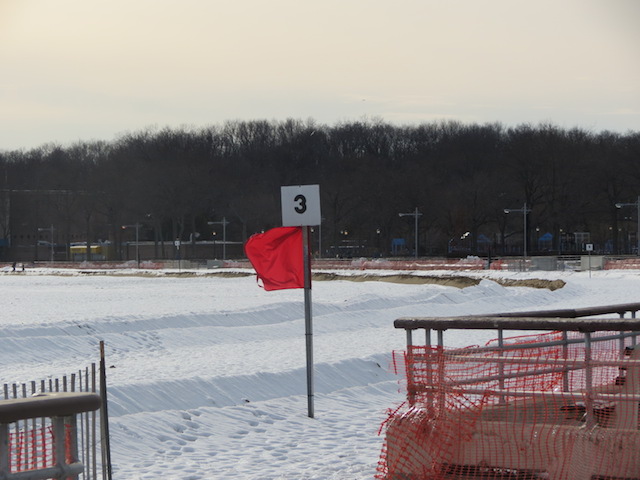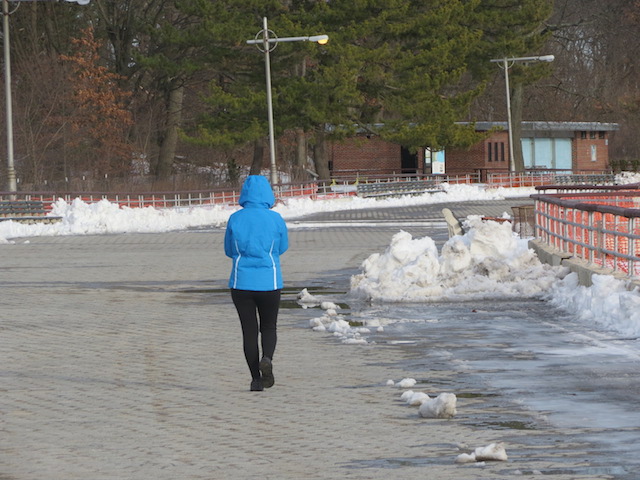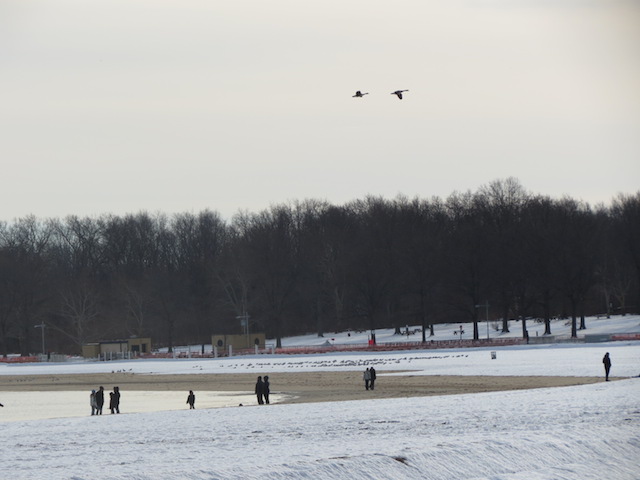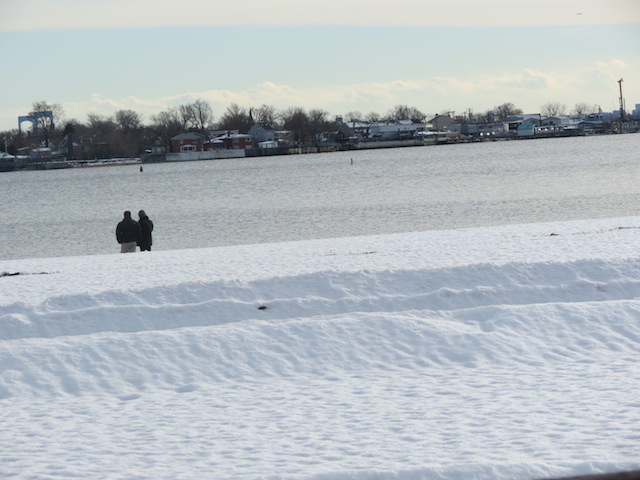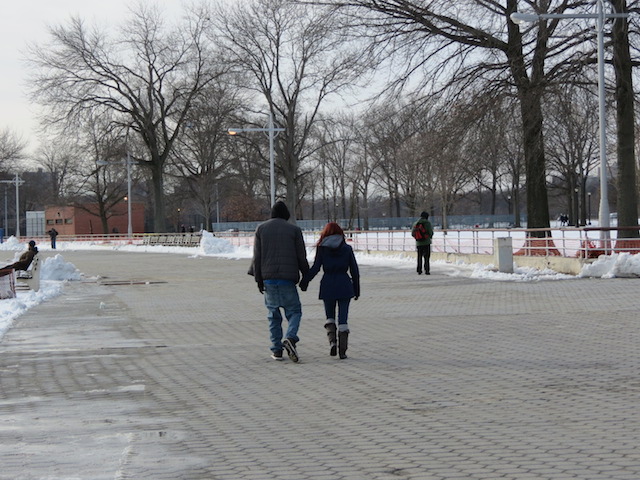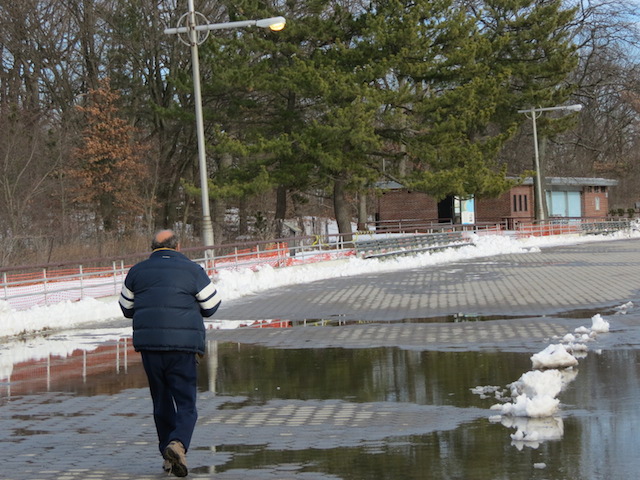 This guy needs a hat.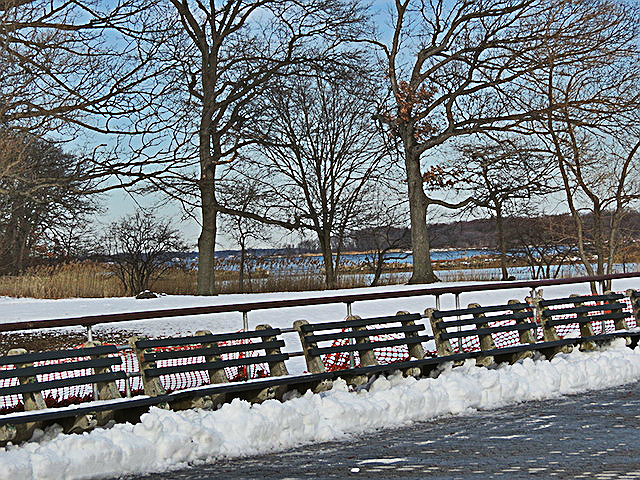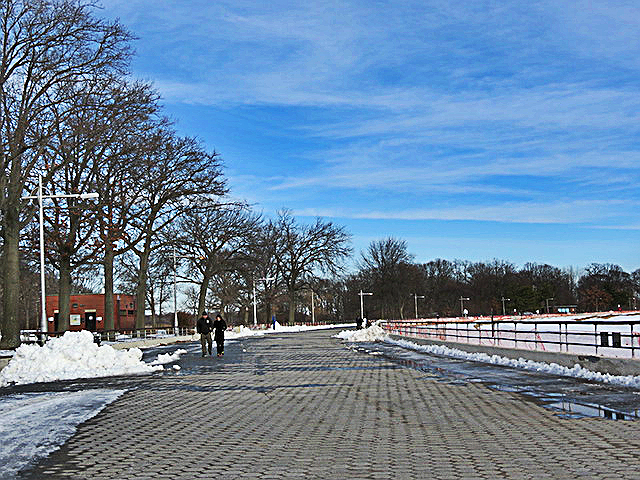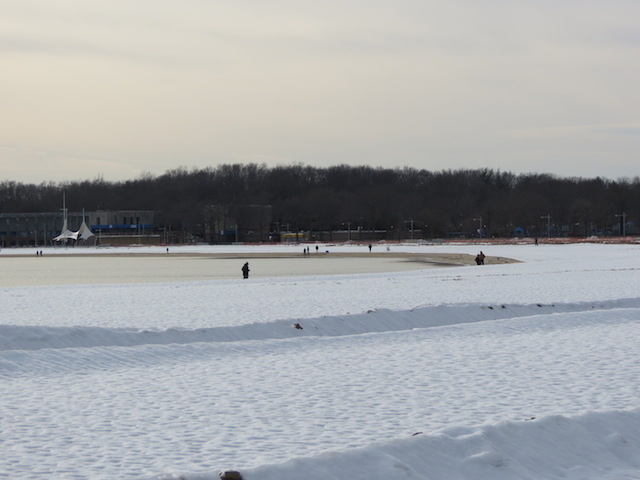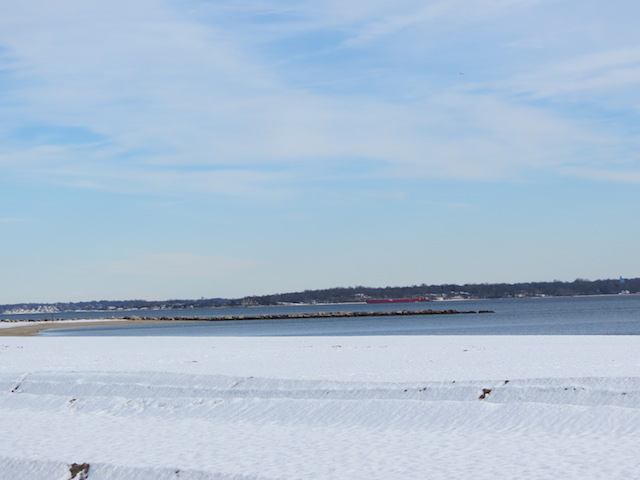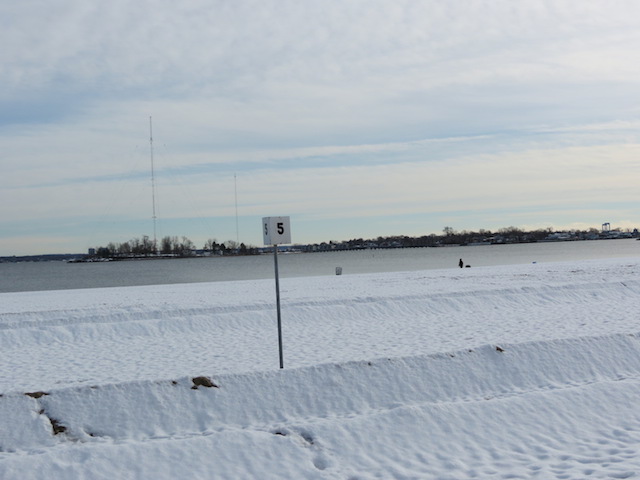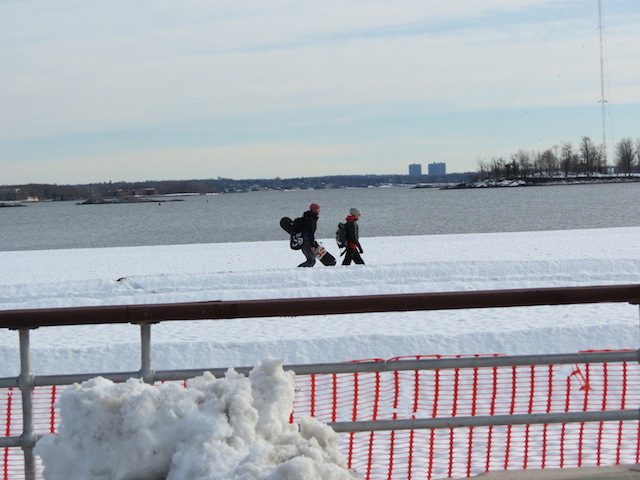 With another month of winter (at least) to go, we all just have to make the best of it.
**You should follow Shea Magazine on Twitter HERE!**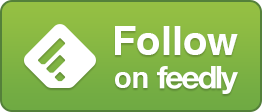 **If you liked this article you should share it!**

Tony Shea is based in New York, having recently moved from Los Angeles after more than a decade on the sunny coast. His short films have won numerous awards and screened at major festivals around the world including Comic-Con. As a musician, he is the lead singer for Los Angeles rock n' roll band Candygram For Mongo (C4M) candygramformongo.com who has been a featured artist on Clear Channel Radio's Discover New Music Program and whose songs have been heard on Battlestar Gallactica (Syfy Channel) and Unhitched (Fox) among other shows and films.