Suniil Sadarangani and I met during the course of a play called Quill and Ink that we were both involved in back 2012. I was an actor in the play and Sunill was one of the stage hands and he and I hit it off right away. Every so often you meet someone that you just know is good people.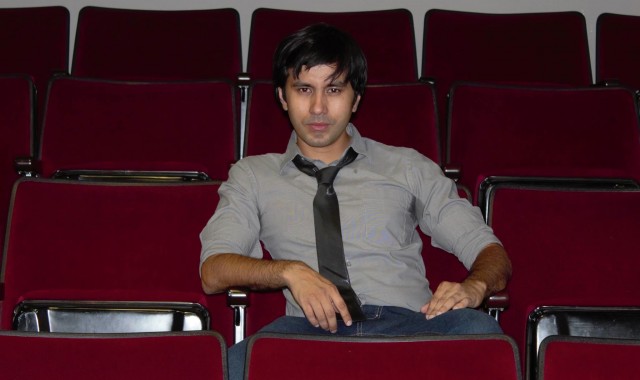 During the play, Suniil told all of us in the cast about a short film he had just finished making, "In Transit." Set against the grand contradiction of Los Angeles, the film is the story of two people from diametrically opposite cultures whose lives intersect at a bus stop. The film ended up screening at ten film festivals across the world, including The Palm Springs International Film Festival and Jaipur International Film Festival in India. As a filmmaker and actor, Suniil was on his way.
Cut to a little more than a year later when Suniil invited me out to a screening of his second film "Blind". As I watched this 10 minute film, it occurred to me that the film reminded me of Suniil, not just because he wrote, produced and starred in it, but because the film shares some of his deeper qualities. Suniil has a gentle, sincere way about him and a very generous spirit which comes across in his performances. "Blind" had a real and honest feel to it that made me examine my ow perception of the people around me.
Shot in France, "Blind" is an encounter between two people at a train station in Marseille who come to a new understating of what it means to see with and without sight. "Blind" just won Special Festival Mention at the 2nd Dehli Shorts International Film Festival in India this past weekend and will be screening this week at the Silent River Film Festival in Irvine, CA.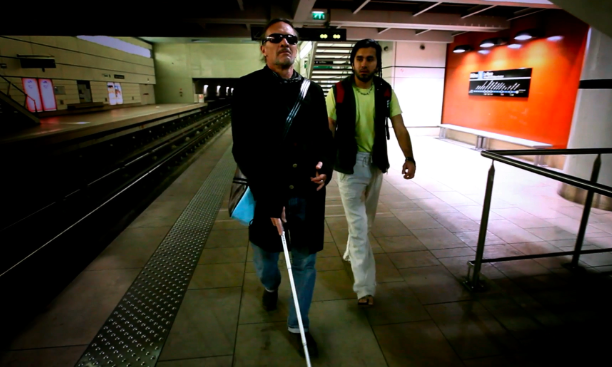 Both "In Transit" and "Blind" were written from real life experiences Suniil had with strangers he met in LA. One at a bus stop, the other at a metro station. But Suniil is quick to share the credit with the other talented people who helped him create. As he says, "I am so thankful I had such great directors and crews for both films. For 'Blind' In France, Thibault Guerin was really amazing to work with. We somehow got it done."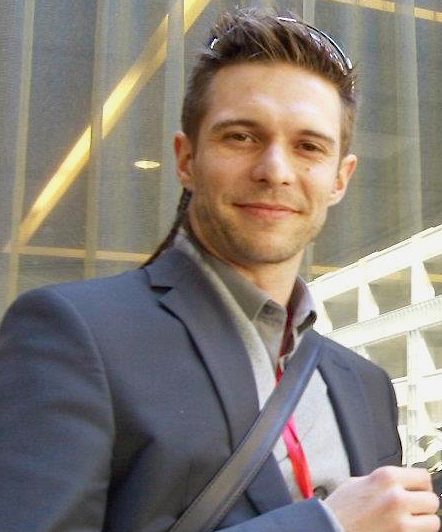 The director of "Blind", Thibault Guerin.
Says Guerin, "Making 'Blind' was a challenge! We only had 2 weeks to prepare for filming due to our very small budget. Then the Marseille Metro authorities gave us only five hours to film in the station, from midnight to 5am and in different locations! It was so surreal, the last minute changes, twists and turns, it was almost supernatural! I was so fortunate to have an amazingly talented team that again came together at the very last minute. Everyone was so passionate and enthusiastic and truly helped me navigate every obstacle. Incredible human encounters is what I would say how this movie was made in Marseille – which was in sync with the subject of the film!"
Suniil raised funds for both projects through FanBlaze and other crowd funding sites. He has recently been appointed as spokesperson for FanBlaze because of the success of "In Transit" and "Blind". Sunniil's goal is to help filmmakers from around the world come together to tell real life stories that have a positive message. To that end, he is developing a rotating film festival that will travel to different cities all over the world each year.
I asked Suniil what he thought was the best way to get things done in a town like LA. "Consistently do work, you will eventually be noticed," he said.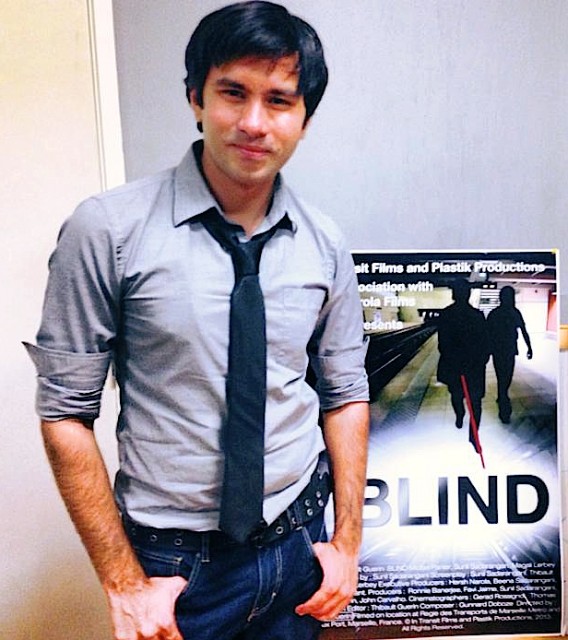 Both "In Transit" and "Blind" are playing at the Silent River Film Festival, Irvine, CA Oct 17th-20th and are in the opening night showcase "East Meets West" Oct 17th.
To learn more about the Silent River Film Festival go HERE.
**You should like Shea Magazine on Facebook HERE!**

Pennsylvania native Dan O'Day McClellan is a seasoned actor, writer, comedian, voice over artist and producer. Dan is the founding member of Los Angeles improv comedy troupe, The Omelettes. Dan's ongoing film making/producing work with Pete Galaxie Productions includes the award-winning short film, The Silence of Bees, along with the short films, Just Out of Reach, Reality of the Situation and The Afikomen. Dan's 1st Novel, Lognotes of a Wino, is due out in fall of 2015.