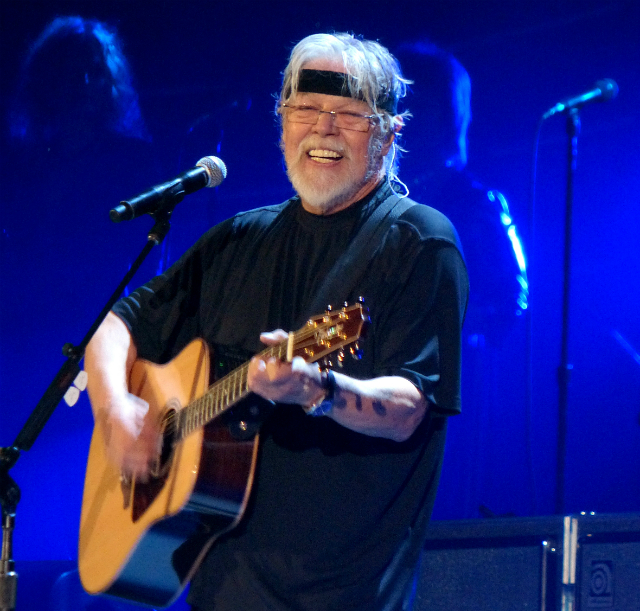 image via
Bob Seger turns 70 today. Though he's released only one album of new music is the last 18 years, he continues to sell out arenas – why? Because he's awesome.
To the uninitiated, which is to say most people under the age of 30, I imagine the name Bob Seger conjures a vision of 70's blue-collar rock with a cheesy upside – Chevy Trucks blasting "Like a Rock" while torque-ing through dirt mounds and carrying big payloads. Songs like "Turn the Page" and the Tom Cruise underpants fetish number, "Old Time Rock and Roll", must seem hopelessly square to the new generation, lacking any kind of detached and sophisticated irony as they do. But that's the thing about Bob Seger that makes him great. His music is irony free. He's just says it. The meaning of it is plain and unmasked. So there's a kind of earnestness there. A kind of honesty that seems timeless. Like a rock. You're probably subconsciously humming the melody right now. Like a rock.
Bob Seger's closest living contemporaries would include Bob Dylan, Bruce Springsteen, and Tom Petty (as well as John Cougar, Steve Miller and perhaps Billy Joel) three artists who specialize in a kind of narrative story song, as does Seger. These men are cornerstones of classic rock, regarded as solo artists despite the fact, in Springsteen and Petty's cases, that they have long-standing bands behind them with whom they have collaborated. And all three feel bigger than Seger, not only in terms of album sales but in scope and influence. And they are. But not by much.
As sales go, Seger is the low man on the list with around 55M units sold, then Petty at 65M, Dylan at 100M and Springsteen at 120M. Dylan of course feels like the greatest artist of the bunch, Springsteen the most populist, and Petty the most laid back and fun. And Bob Seger feels the most…I'm not sure. He fails to register with me, in much the same way that Steve Miller, his other contemporary, does. I cannot imagine either man clearly in my imagination, even after I look at their pictures. Say the name Dylan and I see the pencil thin mustache and the hat and the string tie by now (or perhaps the black jacket and curly hair); Springsteen – the muscled arms, the square jaw, the black t-shirt, sweating; Petty – the purple velvet overcoat and granny glasses. But Bob Seger. I guess I remember that he has a beard.
Perhaps, it's because the Boss owns New Jersey, and by extension the Big Apple, while Petty owns LA – the two most storied communities in the United States, destinations where the dreamers go. Seger conversely owns the northern mid-west, which seems somewhat lackluster, no disrespect to Detroit (Seger's hometown) with its many contributions from Motown, techno, and rap. It should be mentioned that Steve Miller was also a northern Midwesterner, originally from Milwaukee WI. Dylan is a child of Minnesota. However in Dylan's case, he is such an iconic figure throughout the last fifty years of American life that he is now beyond place association (Nirvana – Seattle, The Replacements – St. Paul, The Smashing Pumpkins – Chicago and so on); he is nationwide, a national treasure owned by all equally. Seger doesn't resonate that way. But it doesn't change the fact that he's still awesome.
Bob Seger has been indicted into the Songwriter's Hall of Fame as well as the Rock and Roll Hall of Fame. I may not know what he looks like off the top of my head, but the voice is unmistakable – a bobcat rasp that just cuts through. And the songs are great too. Seger's first solo record, Brand New Day, is a striped down affair featuring Seger and an acoustic guitar that shares much in common with Springsteen's Nebraska, although I would suggest that Springsteen's Nebraska really shares much with Seger's Brand New Day, since Nebraska was released 11 years later.
Louise

Like Springsteen's "Johnny 99", this song has a propulsive 50's style rhythm to it that tells a kind of blue collar story, but while Springsteen is concerned with the plight of the working man, Seger is concerned with Louise, the wild child daughter of a preacher and an ex-nun.
Katmandu

This song is a rollicking good time, as Seger dreams of leaving it all behind him and running off to Nepal.
Turn the Page

Awwww shit! When you hear that opening sax riff it just makes the hair on your arms stand on end. From his mega-selling 1976 live album, Live Bullet, this version of "Turn the Page" is decidedly more well known than the original version, which makes sense since this version absolutely rules! The ultimate story about life on the road.
To sum up, Bob Seger is awesome!
**To see more of our curated content, you should like Shea Magazine on Facebook HERE!**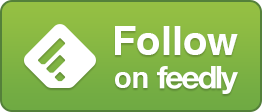 **If you liked this article you should share it!**

Tony Shea is based in New York, having recently moved from Los Angeles after more than a decade on the sunny coast. His short films have won numerous awards and screened at major festivals around the world including Comic-Con. As a musician, he is the lead singer for Los Angeles rock n' roll band Candygram For Mongo (C4M) candygramformongo.com who has been a featured artist on Clear Channel Radio's Discover New Music Program and whose songs have been heard on Battlestar Gallactica (Syfy Channel) and Unhitched (Fox) among other shows and films.