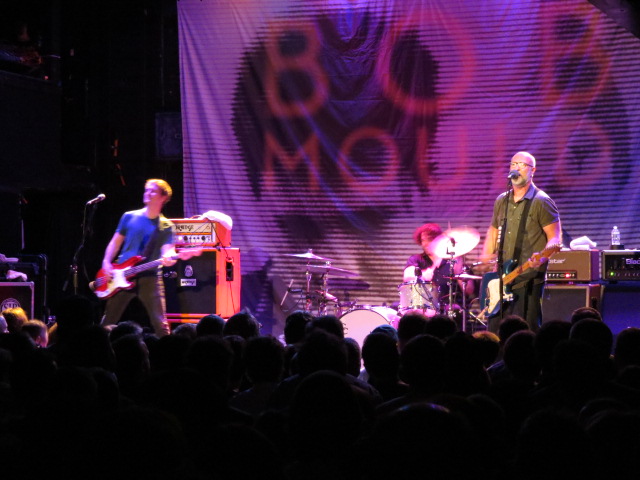 Bob Mould returned to the Bowery Ballroom last night for the second of two shows, and as always he came ready to rock.
Mould has always been a kind of unlikely rock star – bald, beefy and spectacled, which is precisely how his music sounds, which is to say stripped down, thick with distortion and smart. Mould has always been a fan of the power trio, guitar/vox, bass and drums, beginning with his first band, punk pioneers Husker Du, in the 80's and continuing with alternative pioneers Sugar in the 90's, before settling comfortably into his solo career. At the Bowery, Mould again fired up a three-piece wall of sound, working through a 21-song set list over 90 minutes that was short on filler and that featured a number of cuts from the various phases of his long and accomplished career. And it was absolutely awesome!
Mould was in good spirits, really seeming to enjoy his time sweating it out on stage. His voice sounds as good as it did thirty years ago, and the Bowery was a perfect venue to see a living legend up close and personal, with a packed standing room only crowd.
Here's the set list from last night's show.
1. Flip Your Wig 
(Hüsker Dü)
2. Hate Paper Doll 
(Hüsker Dü)
3. Hoover Dam 
(Sugar song)
4. Star Machine 

5. The Descent 

6. I Don't Know You Anymore 

7. Sinners and Their Repentances 

8. Little Glass Pill 

9. Kid With Crooked Face 

10. Nemeses Are Laughing 

11. The War 

12. Hardly Getting Over It 
(Hüsker Dü)
13. A Good Idea 
(Sugar)
14. I Apologize 
(Hüsker Dü)
15. Celebrated Summer 
(Hüsker Dü)
16. Come Around 
(Sugar)
17. Tomorrow Morning 

18. In A Free Land 
(Hüsker Dü)
19. Chartered Trips 
(Hüsker Dü)
Encore:
20. If I Can't Change Your Mind 
(Sugar song)
21. Hey Mr. Grey 

list Via
This slideshow requires JavaScript.
Mould's tour continues all over the United States into October before heading off to Europe. To learn more about tour dates visit Bob Mould at his website HERE.
**You should follow Shea Magazine on Twitter HERE!**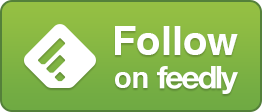 Tony Shea is based in New York, having recently moved from Los Angeles after more than a decade on the sunny coast. His short films have won numerous awards and screened at major festivals around the world including Comic-Con. As a musician, he is the lead singer for Los Angeles rock n' roll band Candygram For Mongo (C4M) candygramformongo.com who has been a featured artist on Clear Channel Radio's Discover New Music Program and whose songs have been heard on Battlestar Gallactica (Syfy Channel) and Unhitched (Fox) among other shows and films.