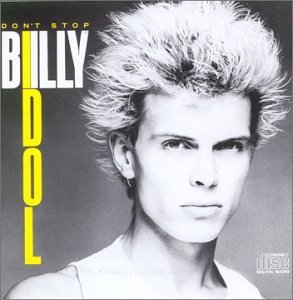 Billy Idol turns 60 today. You probably know that Idol was a star of the 80's and early 90's music scene who was famous for hits like "Dancing with Myself," "White Wedding," and "Eyes Without a Face," along with his trademark sneer and spiked blond hair. Here's 8 things about him that you probably didn't know.
1. Real Name:

William Michael Albert Broad
2. Idol was a member of the Bromley Contingent.
The Bromley Contigent was a group of devoted Sex Pistols' fans, essentially the punk rock equivalent of Deadheads, so named by English journalist Caroline Coon because many of them lived in the Bromley area of London. Included among the group were Siouxie Sioux, Steve Severin (later of Siouxsie Sioux and the Banshees) and Billy Idol.

Here the Sex Pistols, along with some of their fans, including Siouxsie Sioux but not Idol, make an appearance on the Billy Grundy Show back in 1976. The appearance is notable for several things including the fact that original bassist Glen Matlock is still with the band, before he was replaced by the edgier looking Sid Vicious; Siouxsie Sioux flirting with Bill Grundy, who had a reputation as a drunk, and Steve Jones calling Grundy a "dirty fucker" while wearing a t-shirt featuring a woman's breasts.
3. Co-founded Generation X with Tony James
Idol was ever so briefly a member of Siouxsie and the Banshees back in 1976 before leaving to join the band Chelsea, before leaving that band to co-found Generation X with Tony James.

Generation X was one of the first punk rock bands to appear on Top of the Pops.
4. The video for Idol's hit song "Dancing with Myself" was directed by Tobe Hopper, the director of the original 1974 version of the Texas Chainsaw Massacre.

Dancing with Myself.

Texas Chainsaw Massacre.
5. Director James Cameron wanted Idol to star in Terminator 2 as the T-1000.

Shortly before filming was to begin in 1990, Idol was in a motorcycle accident in Hollywood which nearly tore his leg off, leaving him unable to perform in the film. The role then went to Robert Patrick and the rest is cinematic history.
6. Idol was the first musician to include an email address in the liner notes for an album.

Idol was technologically forethinking, recording his 1993 album Cyberpunk on an Apple Macintosh with Pro-Tools, a highly experimental concept at the time that would become business as usual by 2013, and was the first artist to include his email address as part of the marketing, the now defunct idol@well.sf.ca.us.
7. Idol had a cameo role in Adam Sandler's 1998 film The Wedding Singer.

"Don't you talk to Billy Idol that way!"
8. Happy Holidays and Guitar Hero

Just like seemingly every other artist in history by now, Idol too has released an utterly lame album filled with cringe worthy Christmas classics like this atrocious version of "White Christmas."

Perhaps Idol has been slightly redeemed by his appearance in Guitar Hero: World Tour in 2008, exposing his music to a new generation of younger fans.
**To follow Shea Magazine on Facebook go HERE!**
**To follow Shea Magazine on Twitter go HERE**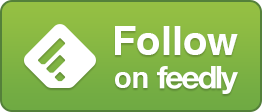 **If you liked this article you should share it!**

Tony Shea is based in New York, having recently moved from Los Angeles after more than a decade on the sunny coast. His short films have won numerous awards and screened at major festivals around the world including Comic-Con. As a musician, he is the lead singer for Los Angeles rock n' roll band Candygram For Mongo (C4M) candygramformongo.com who has been a featured artist on Clear Channel Radio's Discover New Music Program and whose songs have been heard on Battlestar Gallactica (Syfy Channel) and Unhitched (Fox) among other shows and films.