image via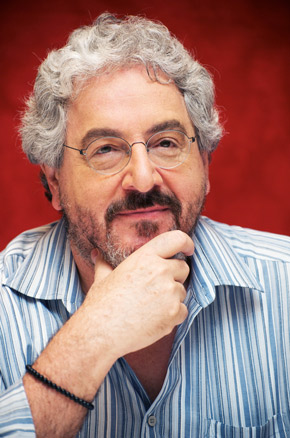 The great Harold Ramis died today at the age of 69 from complications related to an autoimmune disease. I'm sorry too see him go, since he helped make a number of my absolutely favorite films that delighted me as child and continue to have resonance with me through the years.
A multi-talented writer, actor, producer and director over the last 40 years, Ramis was one of the most successful comedy purveyors ever, and his resume is simply mind-blowing; it includes some of the best and most popular comedy films ever made – films that have become cultural touchstones and that will surely live on for generations to come.
During his career, Ramis worked with an American Who's Who of comedy legends including John Belushi, John Candy, Eugene Levy, Dan Aykroyd, Chevy Chase, Rodney Dangerfield and of course Bill Murray, with whom Ramis made a trifecta of awesome films – Stripes, Ghostbusters and Groundhog Day.
This has been a tough month for Hollywood with the recent loss of Philip Seymour Hoffman, and now the great Harold Ramis. Look for big tributes for each at the Oscars March 2. In the meantime, here's my look at the best of Harold Ramis – RIP.
7. Ghostbusters

1984's Ghostbusters ushered in a new age of action comedies and was one most successful films of its time, capturing the national imagine with the catchphrase "Who You Gonna Call?" courtesy of Ray Parker Jr.'s super-cheese pop gem. Directed by Ivan Reitman, Ramis co-wrote the screenplay and co-starred with Bill Murray, Dan Aykroyd, Ernie Hudson, and Rick Moranis.
6. National Lampoon's Vacation

Ramis was in the director's chair for this 1983 road trip classic, with a screenplay by Ferris Bueller himself, John Hughes, that starred Chevy Chase in his best career role as the patriarch of a family just trying to relax.
5. Groundhog Day

This 1993 film became an instant classic. Starring Bill Murray as a man who repeats the same day over and over again, Groundhog Day was not only funny but also got you thinking about a wish-fulfillment strategy where you too could amend the previous day's mistakes and become God. Sadly, this was the film that saw the great relationship between Murray and Ramis deteriorate and ultimately come to an end. But surely they were a phenomenal team while it lasted.
4. Back to School

The ultimate Rodney Danferfield starring vehicle (all due respect to Easy Money) Ramis co-wrote the script with half a dozen people, but I think you can feel him shining though.
3. Stripes

Directed by Ivan Reitman again, Ramis co-wrote and costarred in 1981's Stripes, alongside Bill Murray, as well as John Candy and PJ Soles, is this pre-bromance story of two buds who enlist in the army.
2. Animal House

Directed by John Landis, Ramis wrote the screenplay for 1978's Animal House along with Mark Kenney and Chris Miller. This is a great piece of writing, a piece of almost pure character work that, like the great Casablanca, is really just a collection of scenes strung together. But what scenes!
1. Caddyshack

The granddaddy of all comedies, 1980's Caddyshack is a scene after scene highlight reel of pure hilarity featuring one of the strongest comedic casts in history. Ramis directed this film that he co-wrote along with Brian Doyle Murray and Douglas Kenny. An all time comedy classic.
**You should like Shea Magazine on Facebook to see more of our curated content.**
**You should follow Shea Magazine on Twitter HERE!**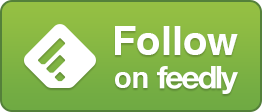 **If you liked this article you should share it!**

Tony Shea is based in New York, having recently moved from Los Angeles after more than a decade on the sunny coast. His short films have won numerous awards and screened at major festivals around the world including Comic-Con. As a musician, he is the lead singer for Los Angeles rock n' roll band Candygram For Mongo (C4M) candygramformongo.com who has been a featured artist on Clear Channel Radio's Discover New Music Program and whose songs have been heard on Battlestar Gallactica (Syfy Channel) and Unhitched (Fox) among other shows and films.