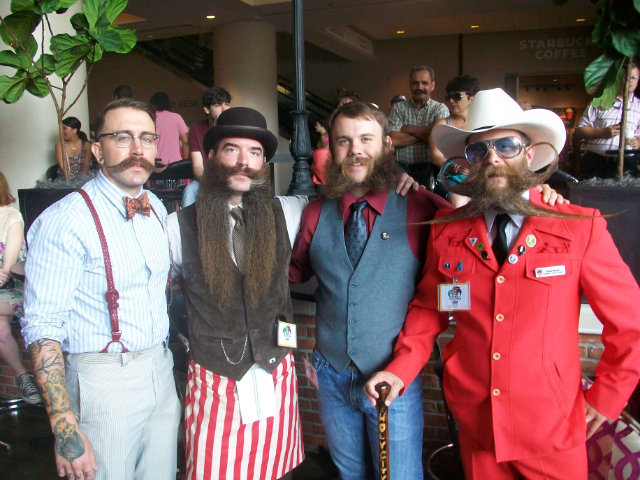 Well, it's here again. The day after a beard and moustache competition. All the bar hopping shenanigans are over. The impromptu 2a.m. hotel room parties have quieted down to just a few whispers as the blue light from the dawn begins to peak through small open spaces of hotel room window curtains. The realization hits me that the inevitable goodbyes will happen in just a few short hours as groggy beardos and stache-thletes check out by noon and I feel a slight sadness creeping in: The Post Competition Weekend Blues.
I know I'm going to have to say goodbye to friends old and new. Friends I've bonded with over the few short hours the weekend had to offer. We formed a temporary 3 day family together around this hairy event, sort of a mini summer camp for the hirsute. Smiling together, laughing, catching up and supporting each others' wins and losses.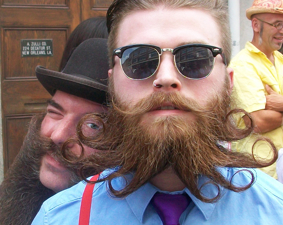 (Watching things through Ryan Hoppe's octoloop; Photo courtesy Adam Cansalvo)
Though I can't wait for everyone to wake up, share a breakfast and reminisce about the previous days events and craziness, I'm not looking forward to the trip home, heading full speed back to real life with no beardos around. I miss my beard brothers already.
I'm clearly not alone in this feeling because even as I sit here in the hotel Starbucks writing this, waiting on my hairy-faced friends to tiredly zombie-walk out of the elevators, I've received several texts from others expressing the same sentiments. I write back immediately "I know! Why couldn't we have just one more day?!" Just one more beer with Grizzly Stonewall Jackson, watch just one more Coney Island card trick by Justin Vitti as we all scream a collective "OHHH!!!" in amazement, just one more group shot request from strangers passing by, just one more half naked dance on Bourbon St.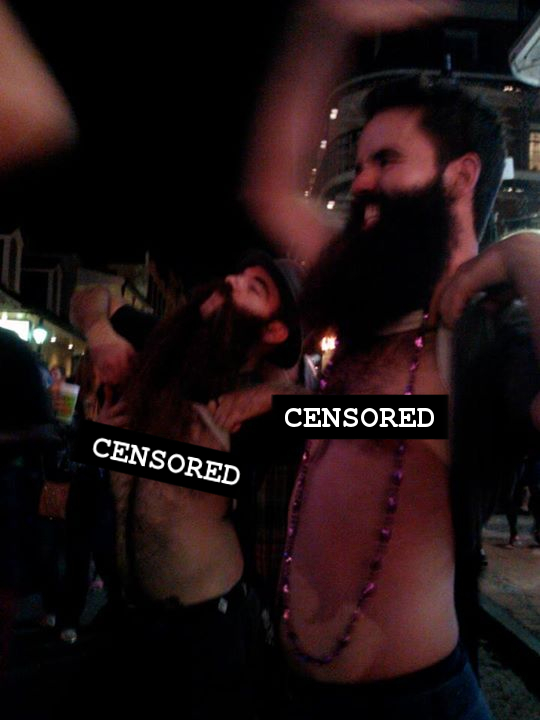 (Winning beads on Bourbon Street with Joel Andrus. Yes, I know I'm hairy. Bigfoot is my spirit animal!)
Thankfully, I have a phone full of photos to dig through and briefly relive the weekend.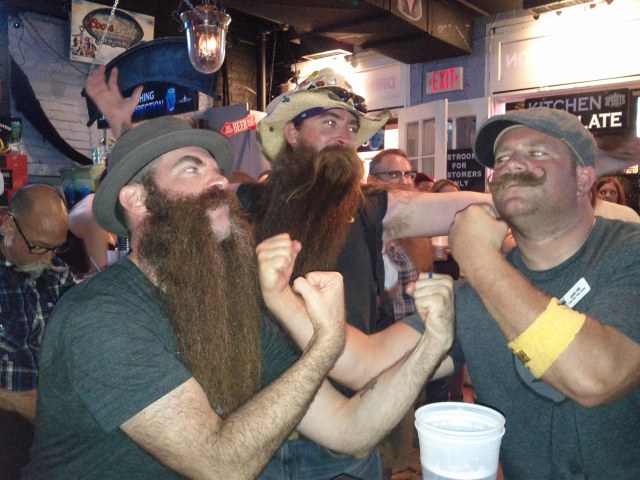 (A round of fisticuffs with Justin Vitti as officiated by Grizzly Stonewall Jackson; Photo courtesy Alana Beck)
Don't worry gents and lasses, not every pic I have is appropriate and meant to be posted, uploaded, or passed around. Those gems of ridiculousness and lapses of judgment will stay hidden deep in my vault. But hit me up if you need a copy! ;o)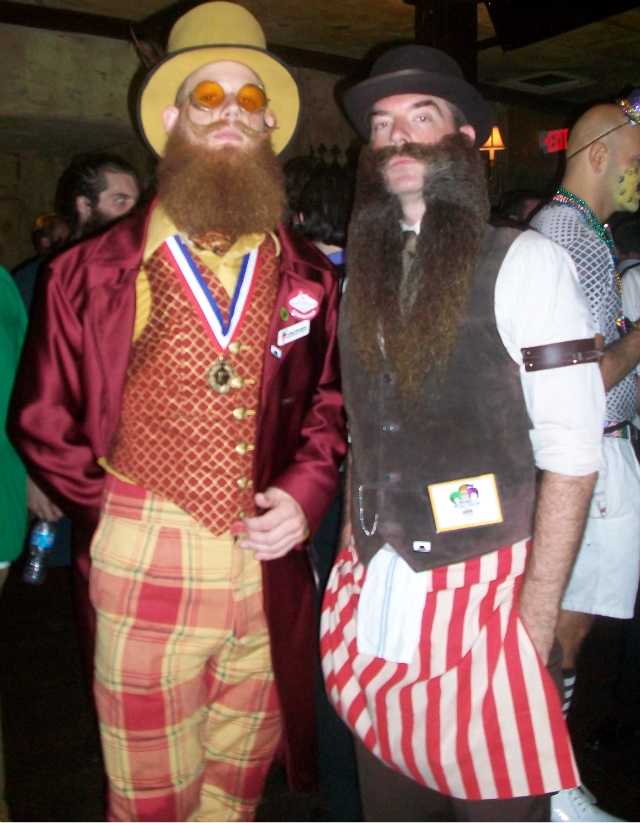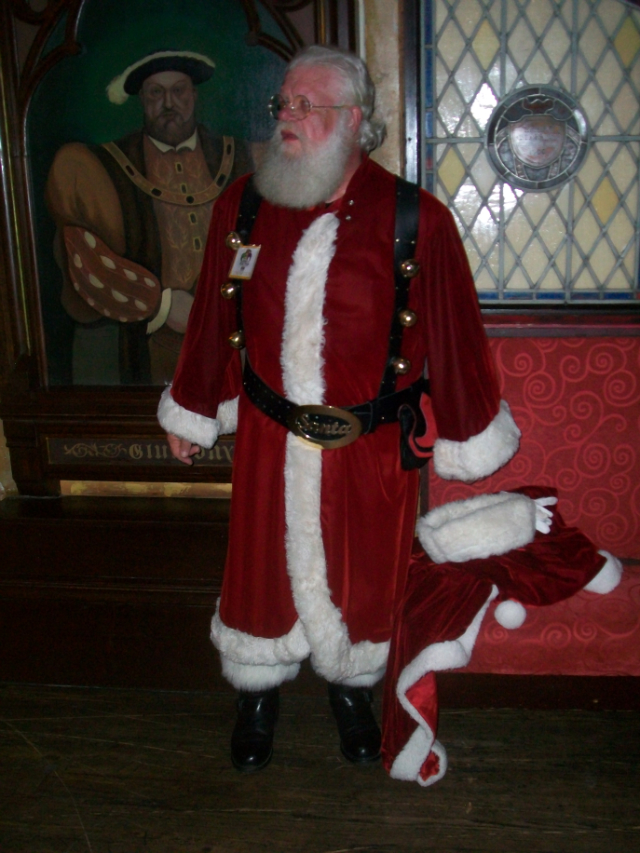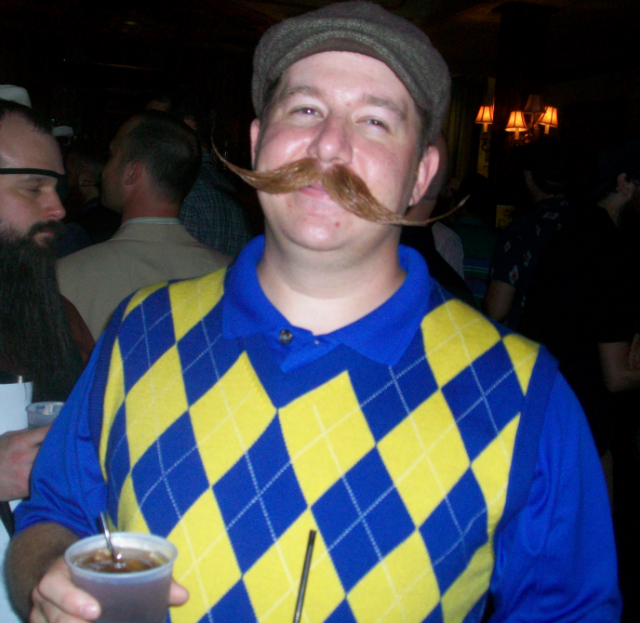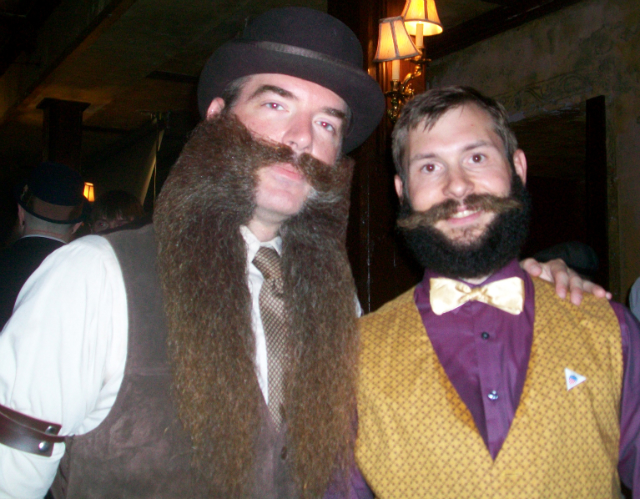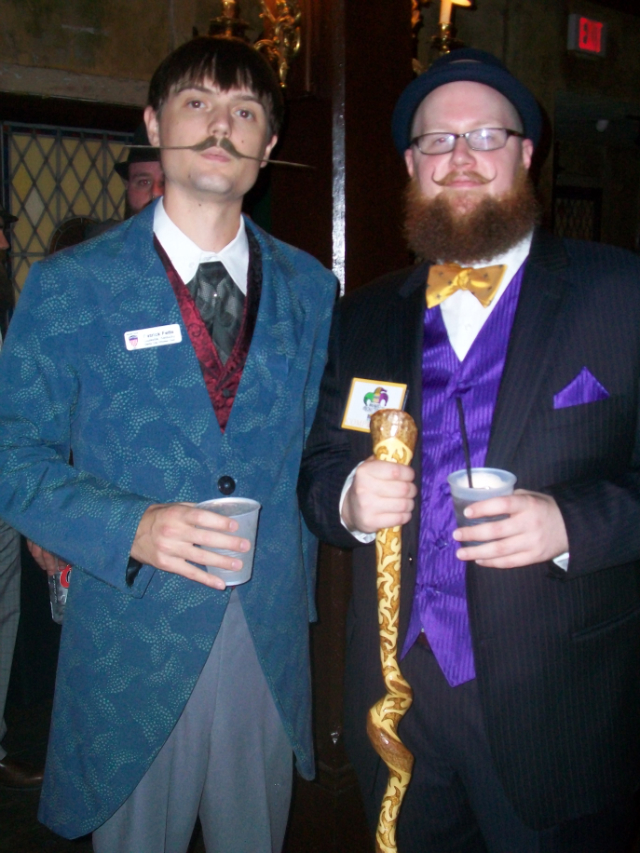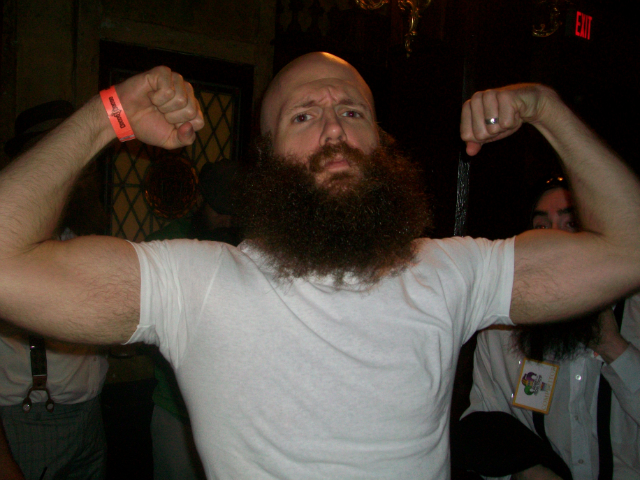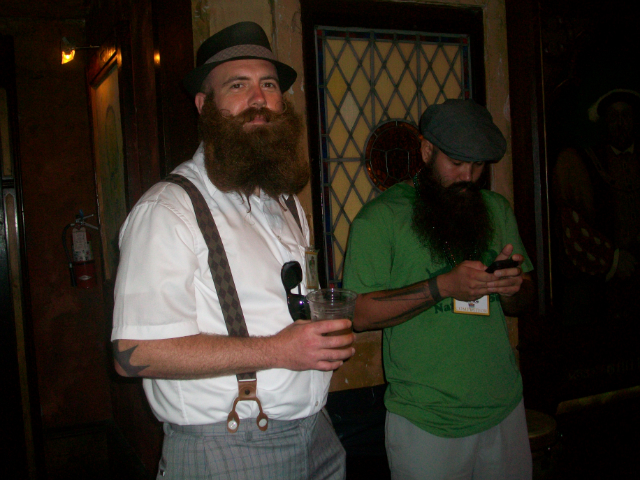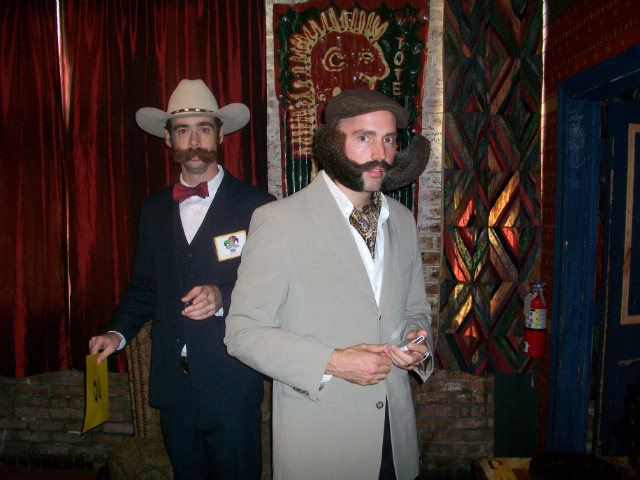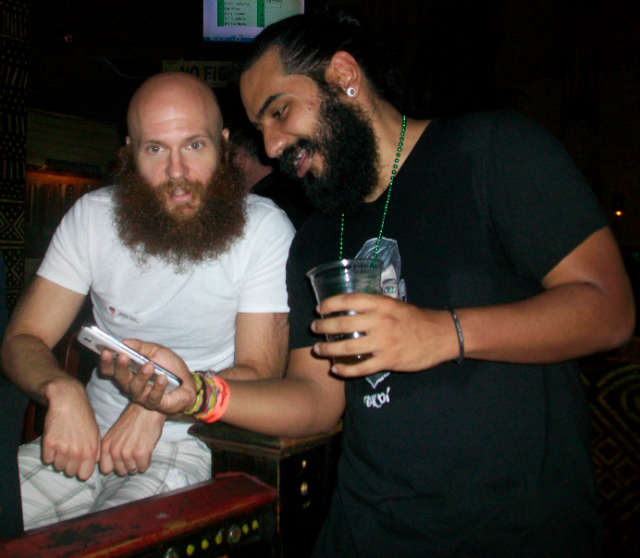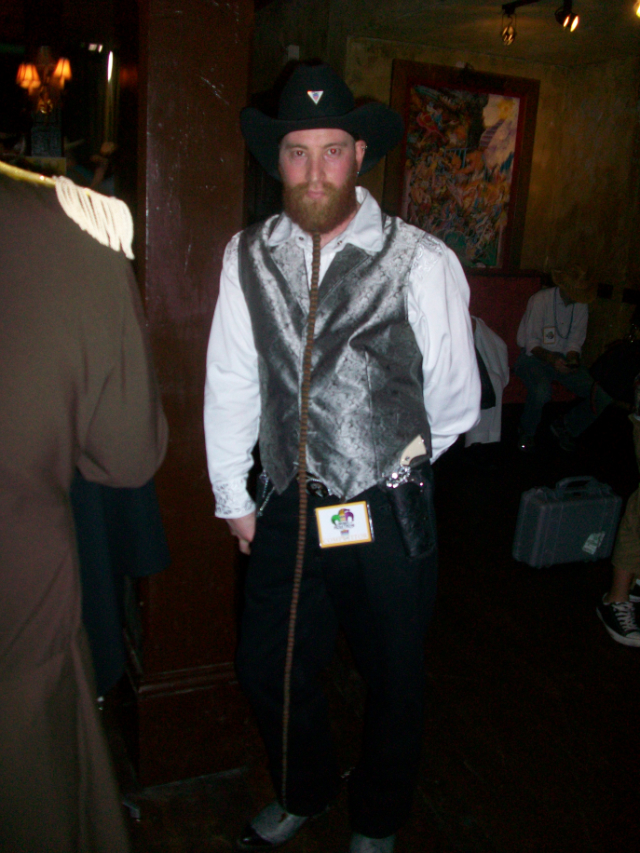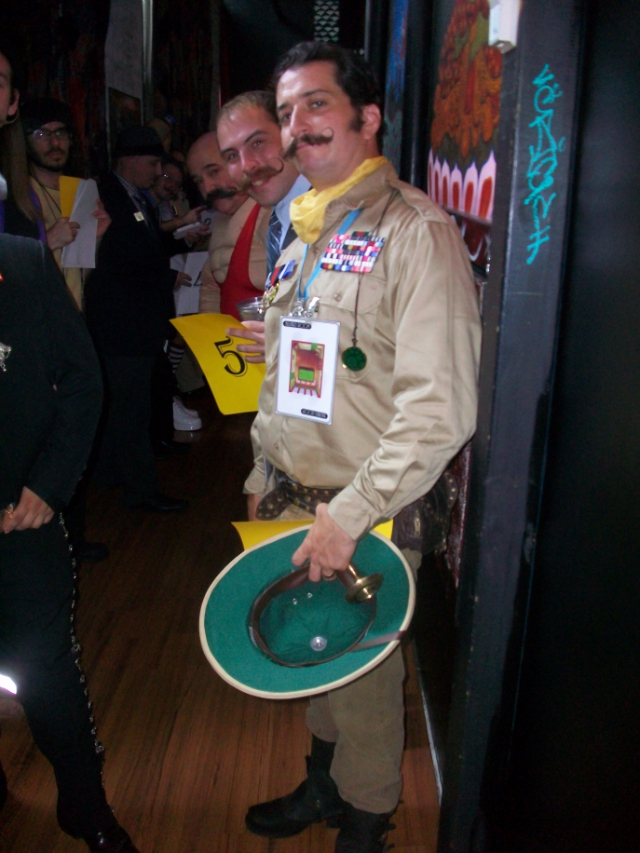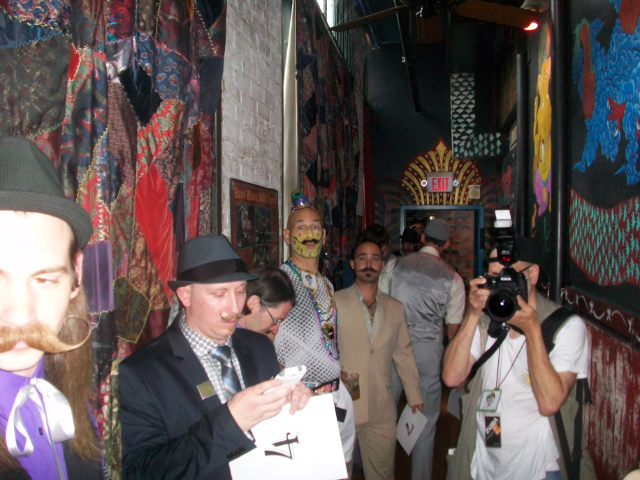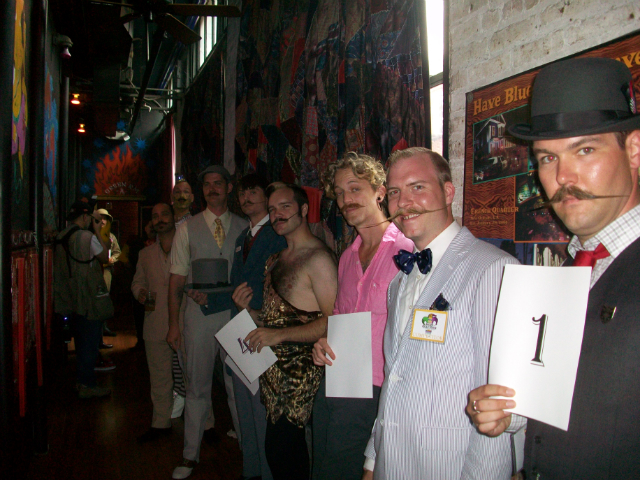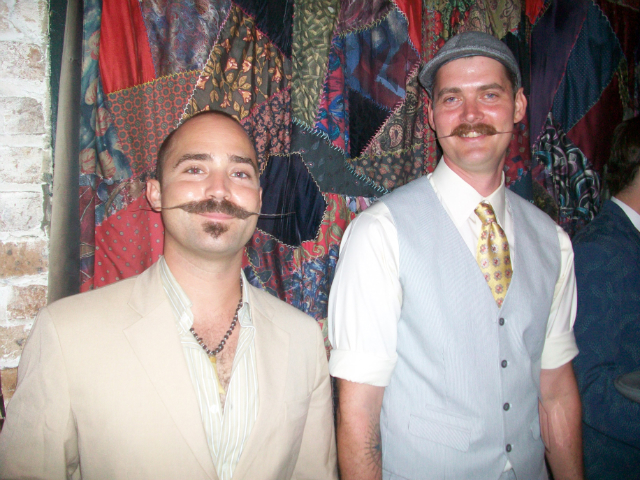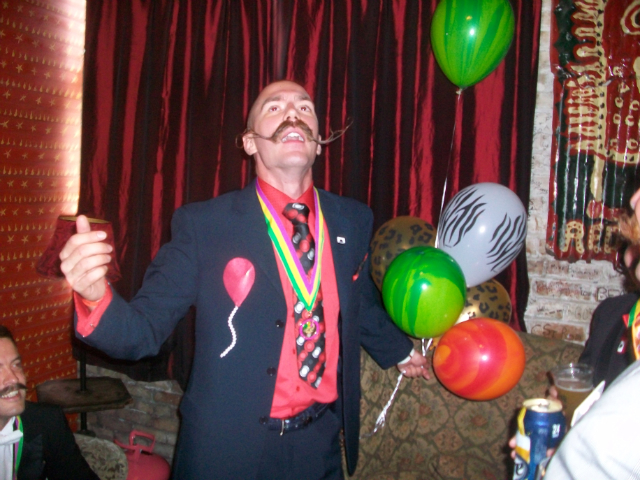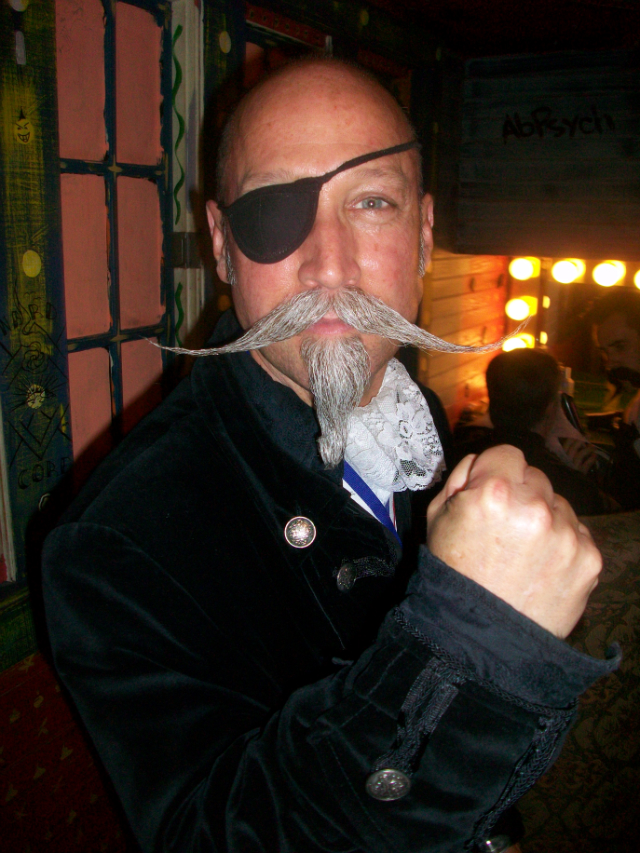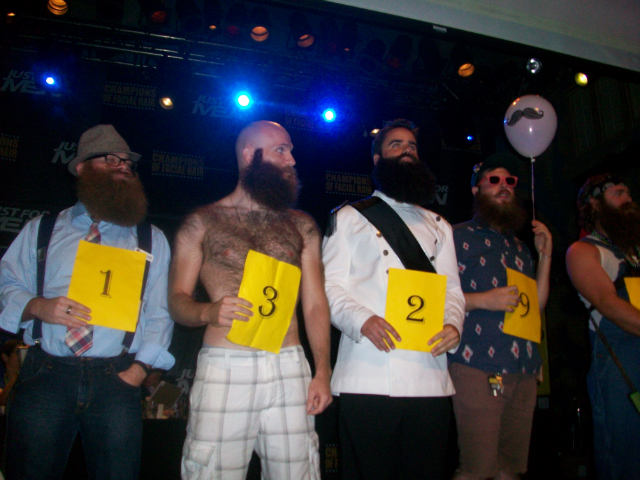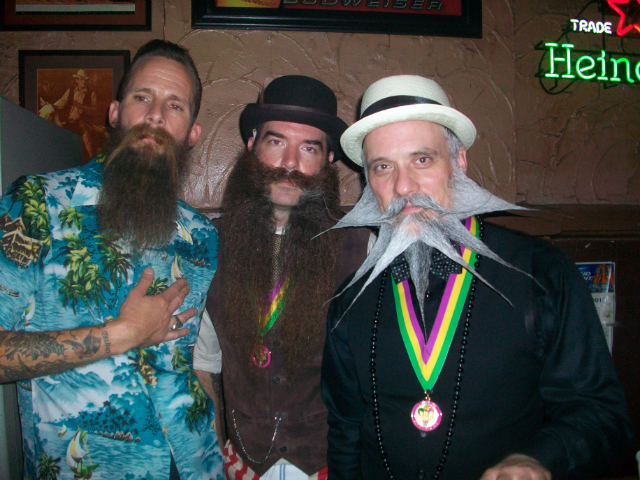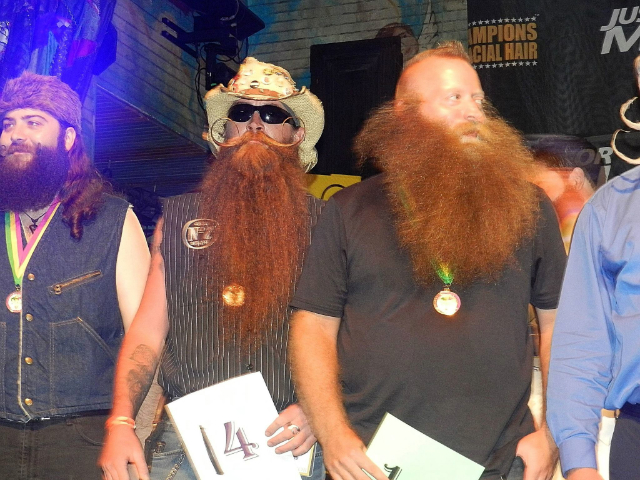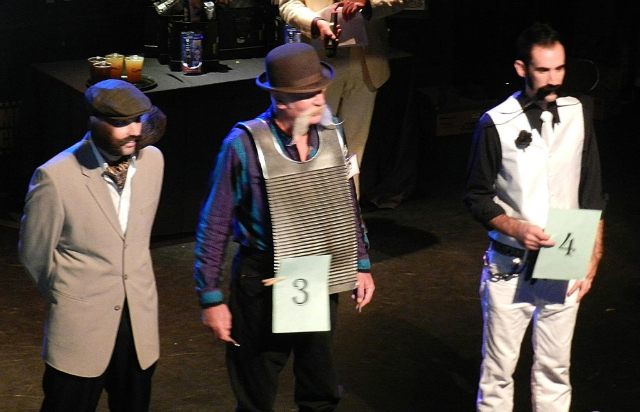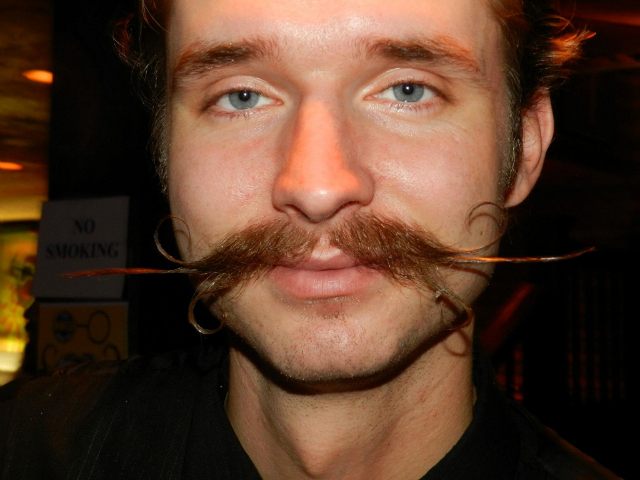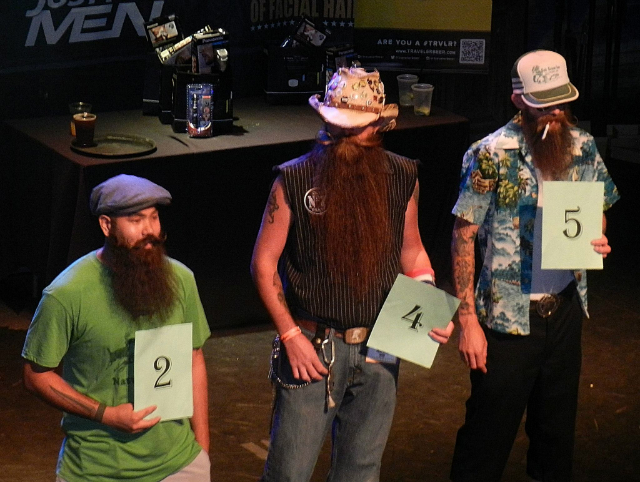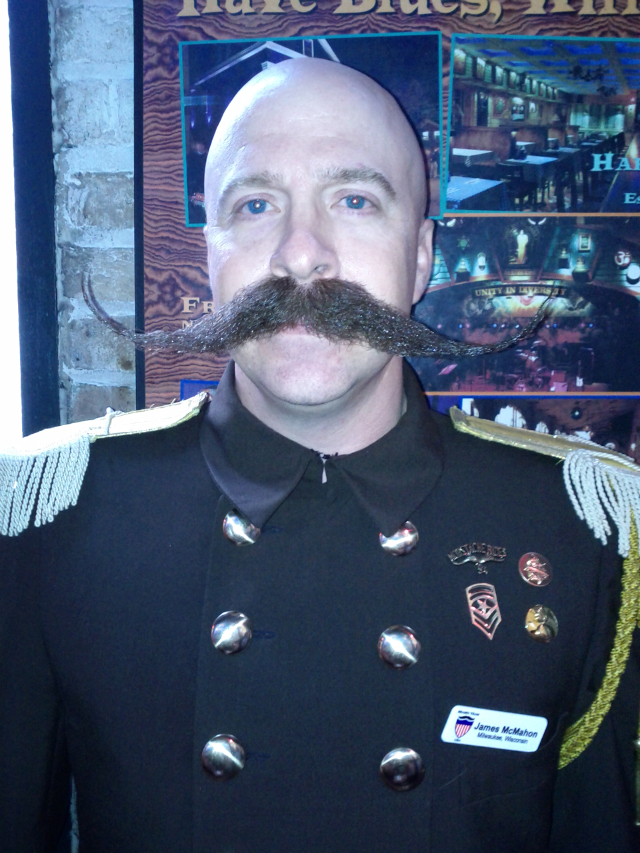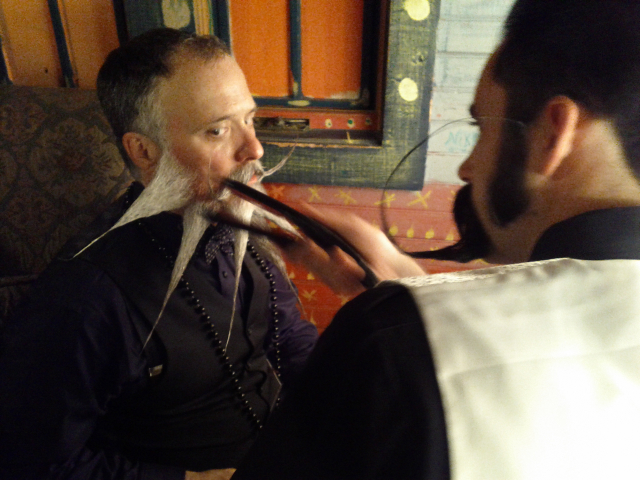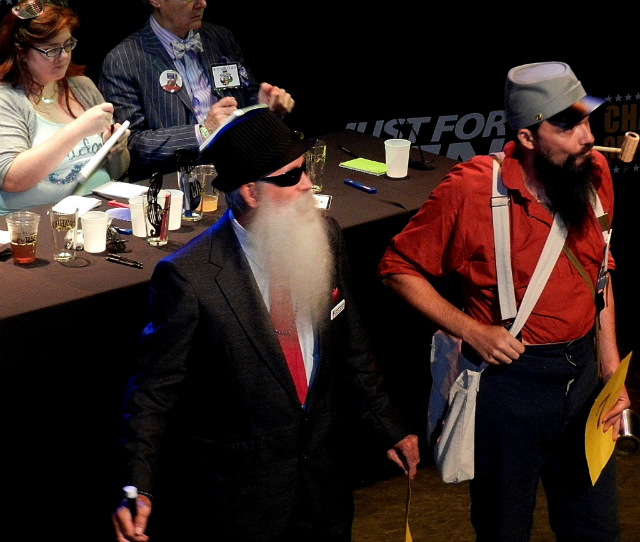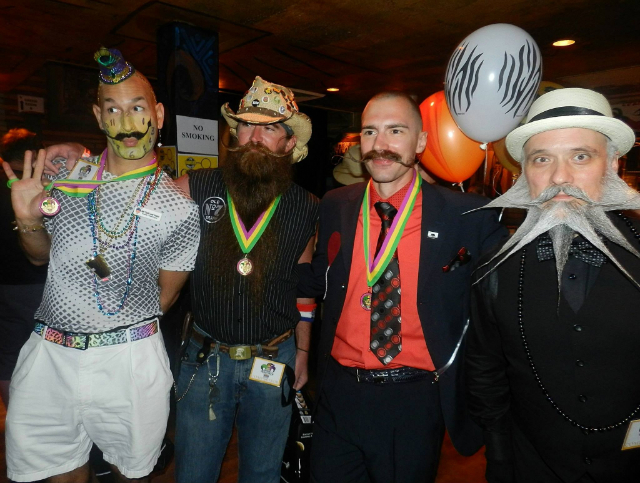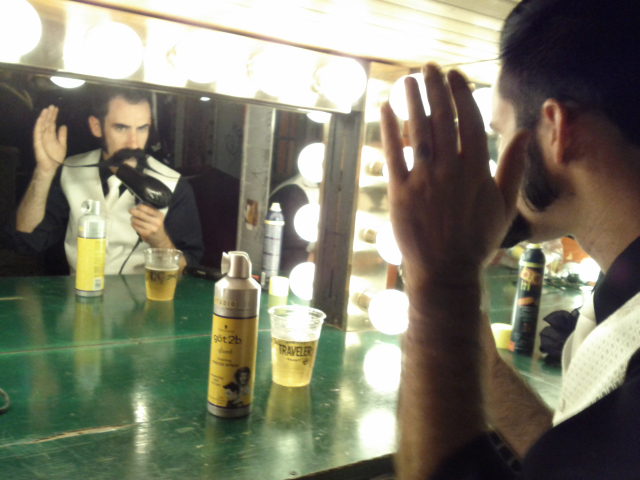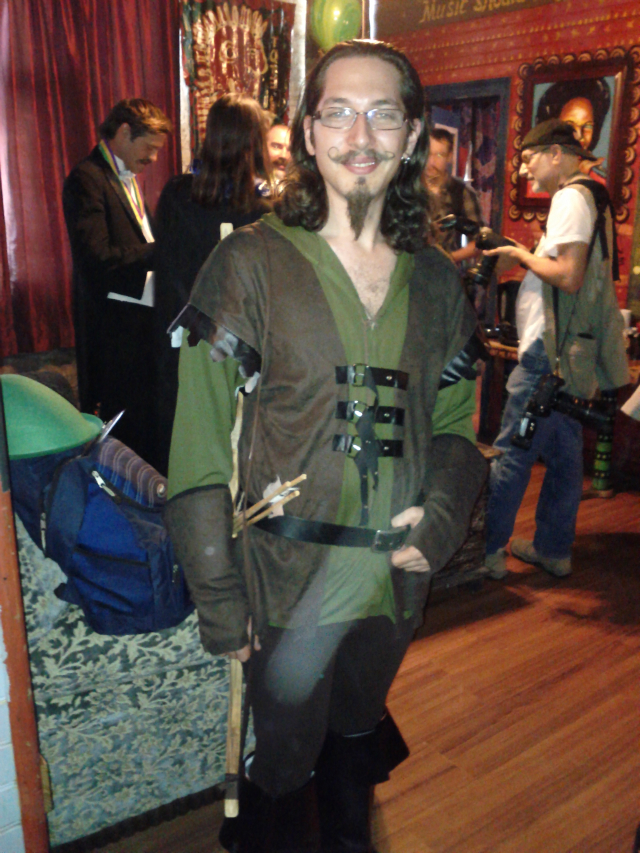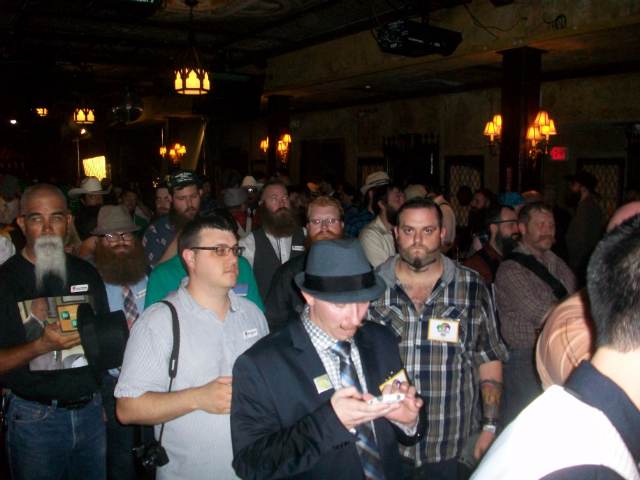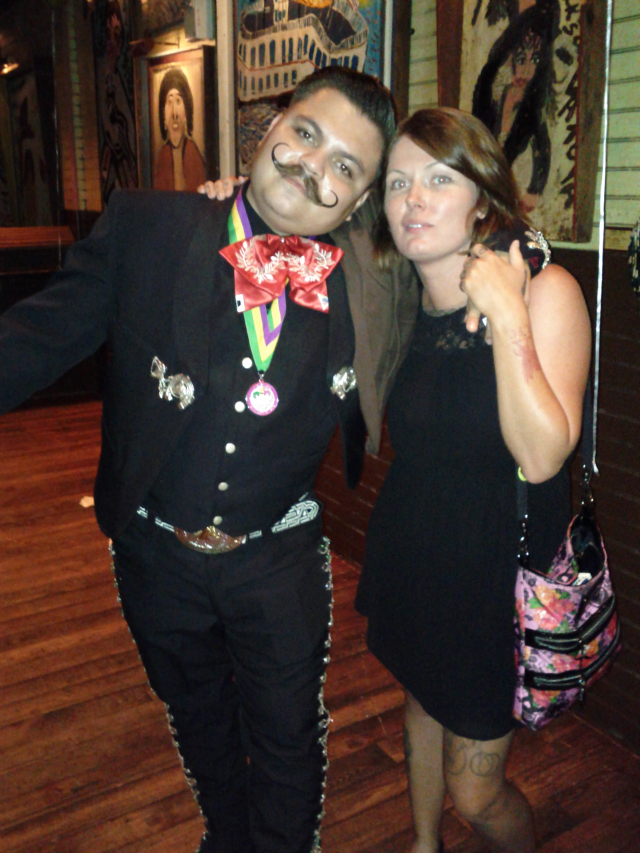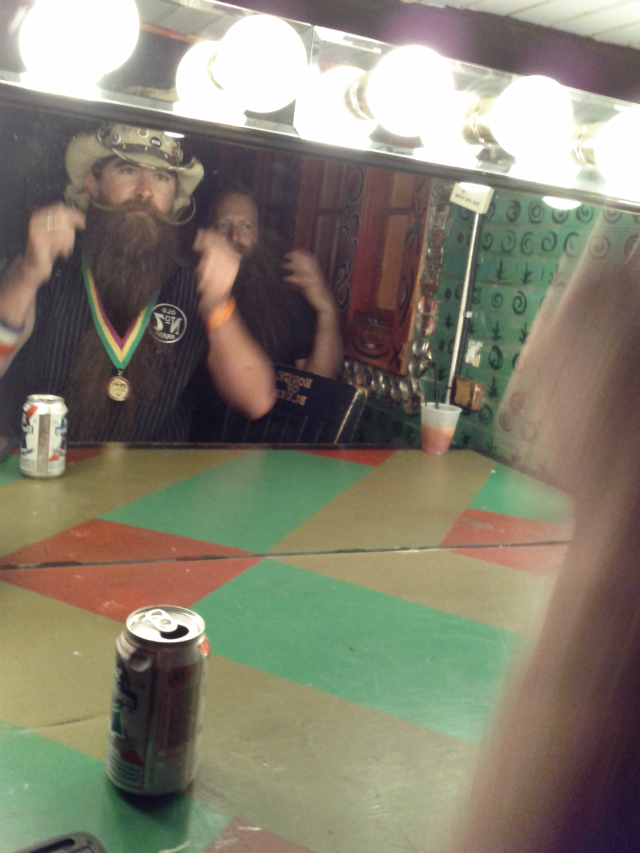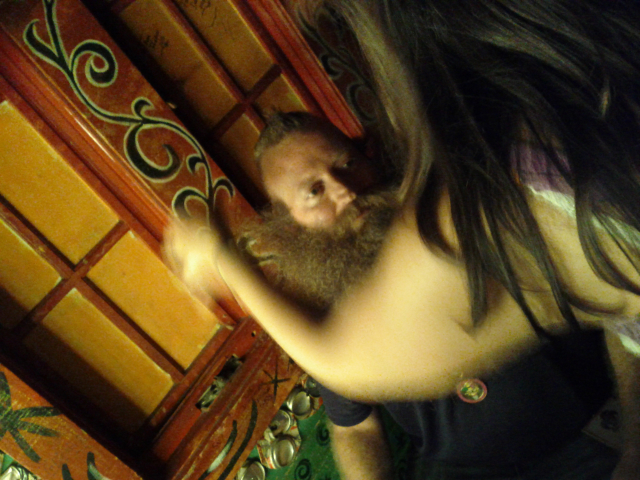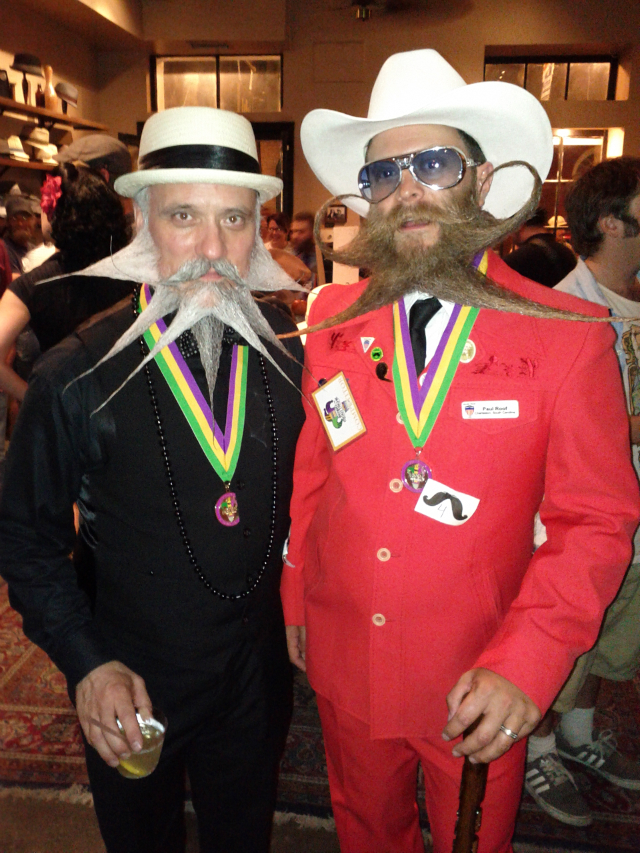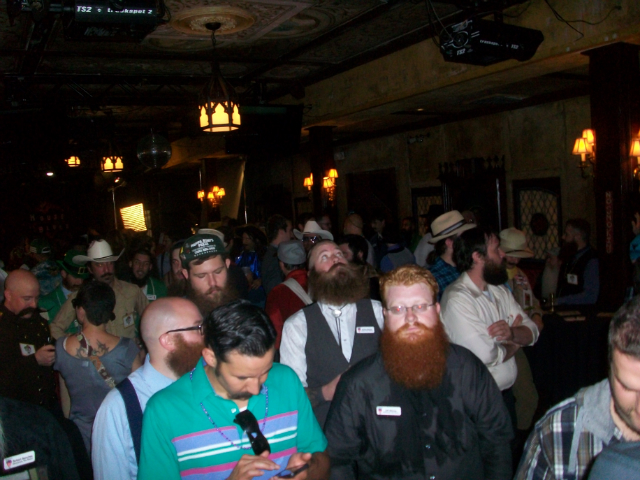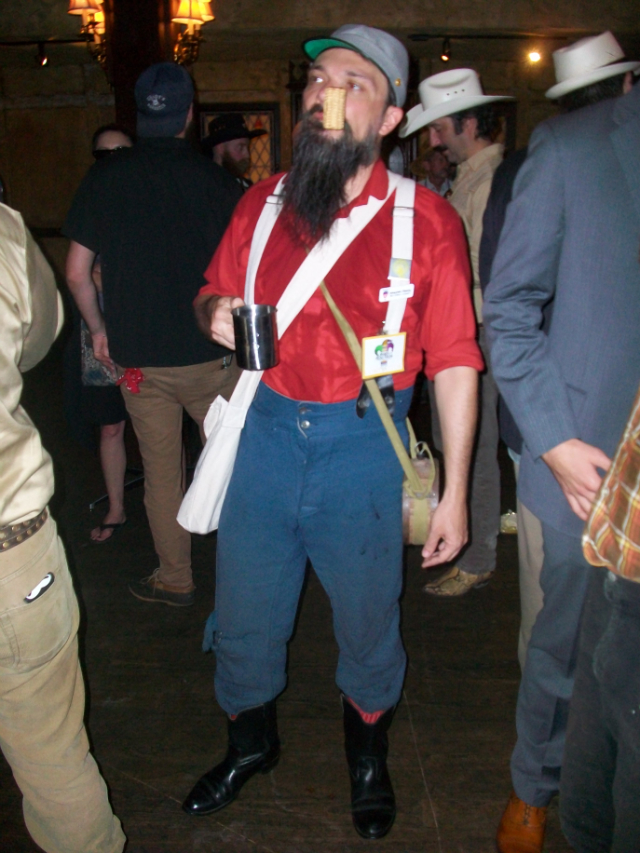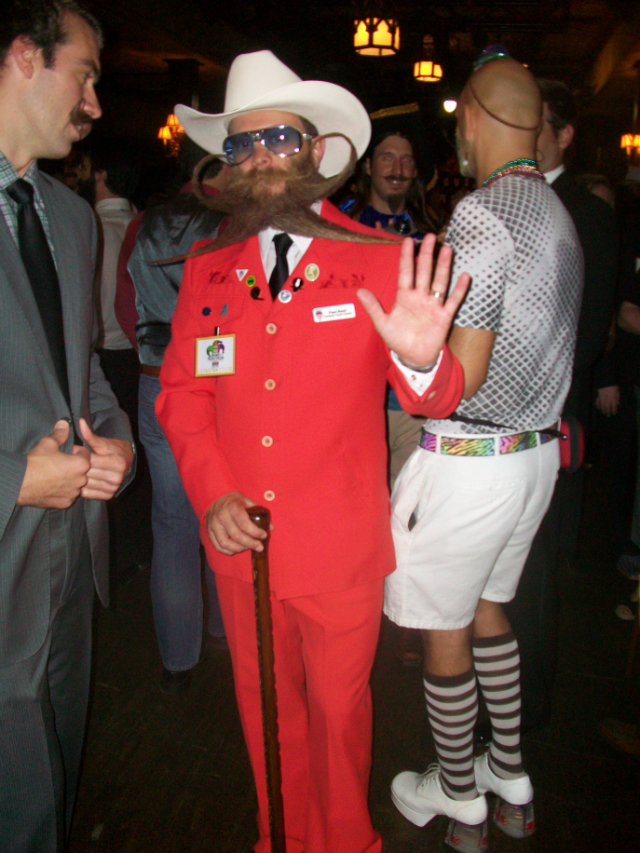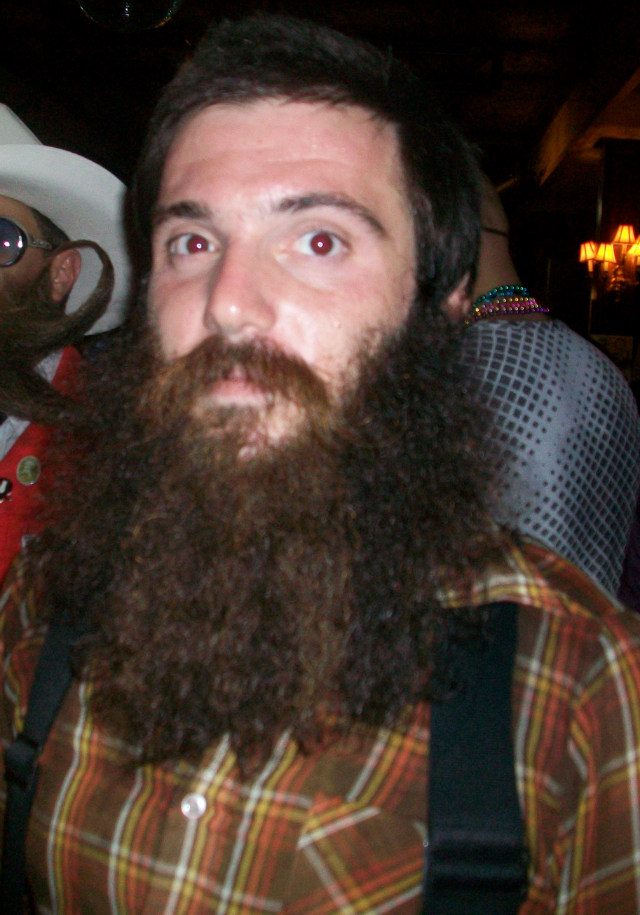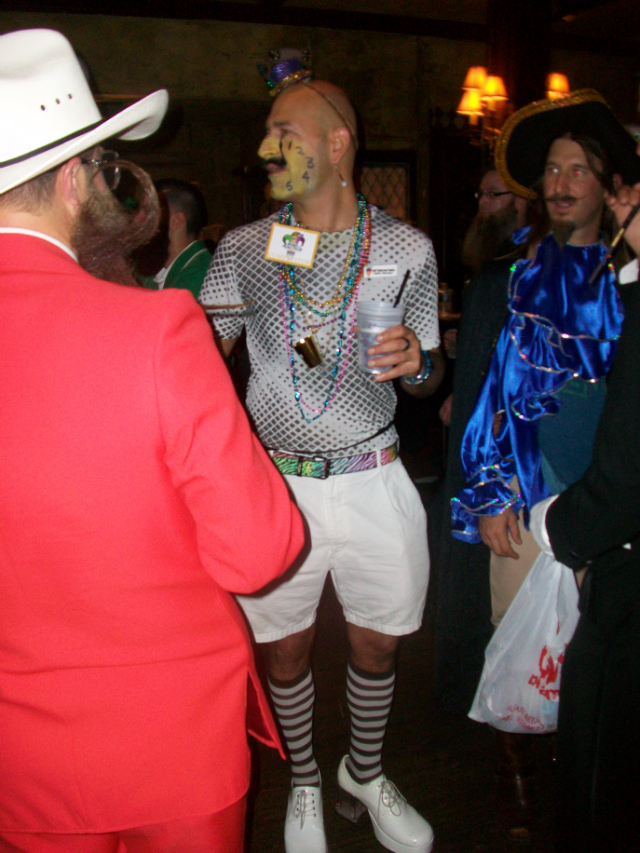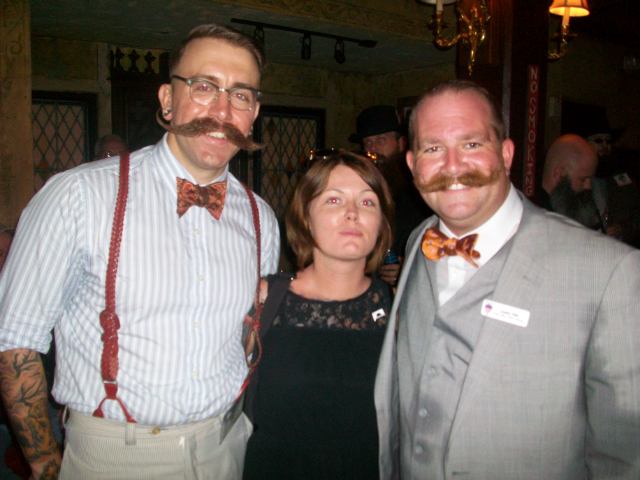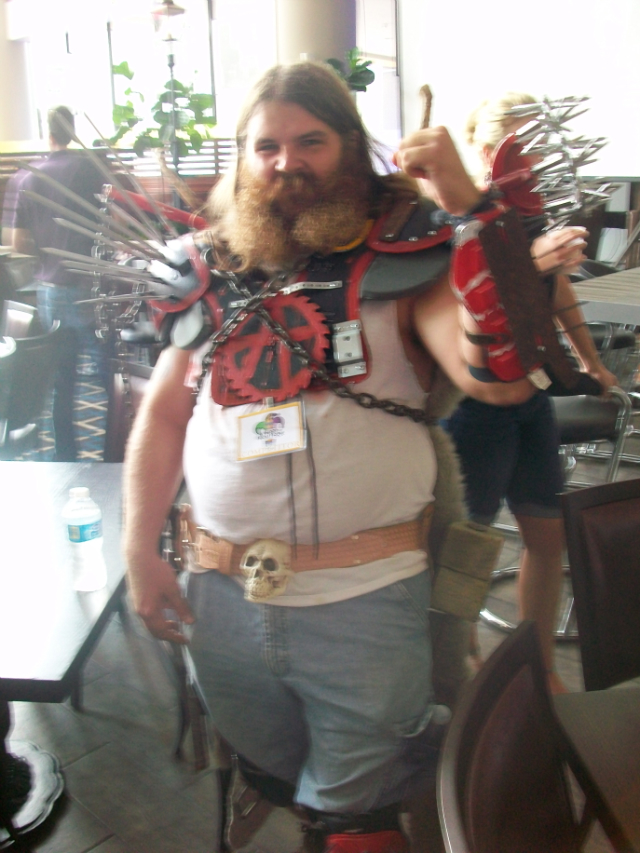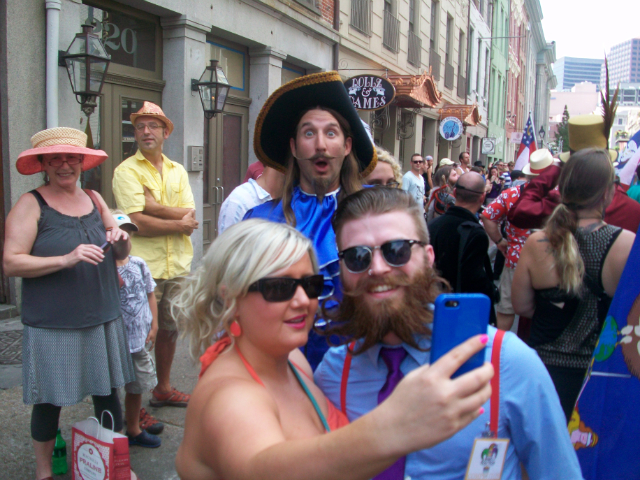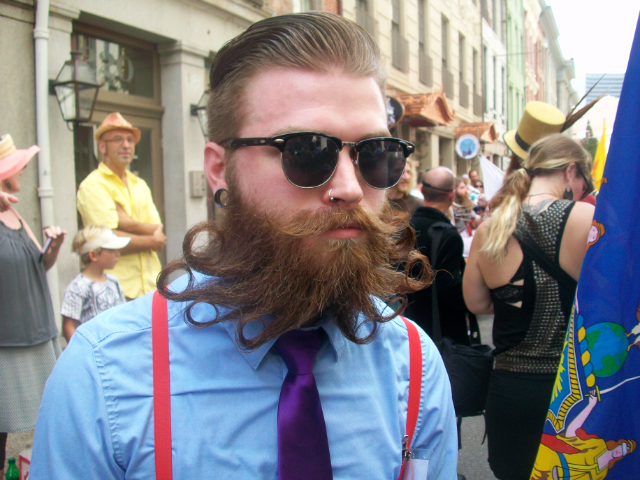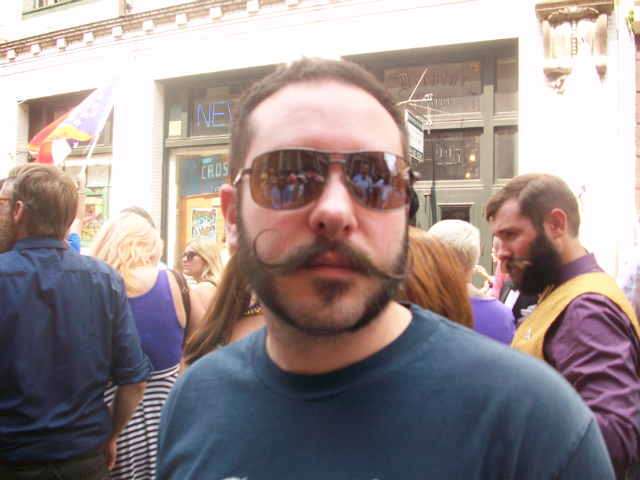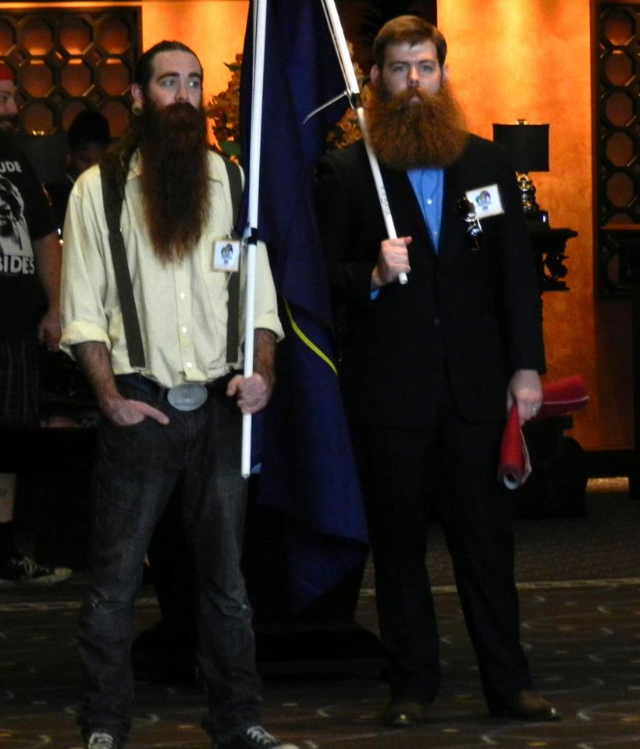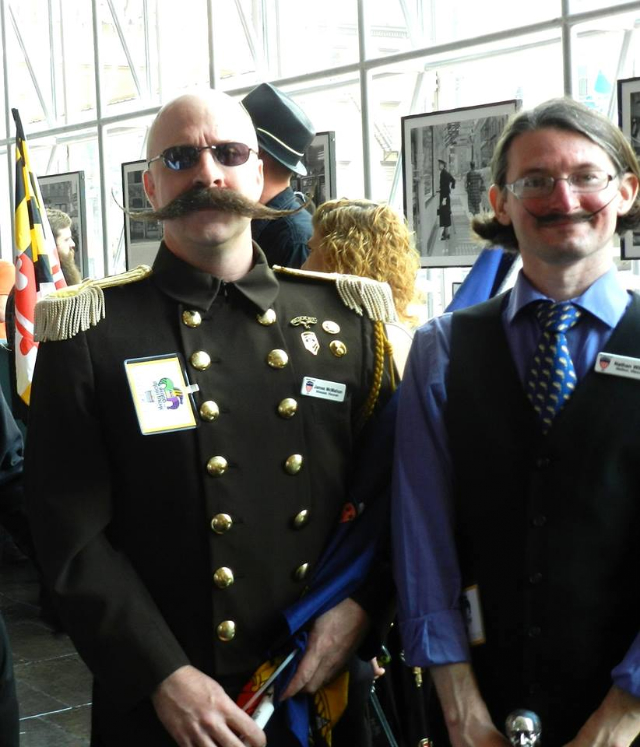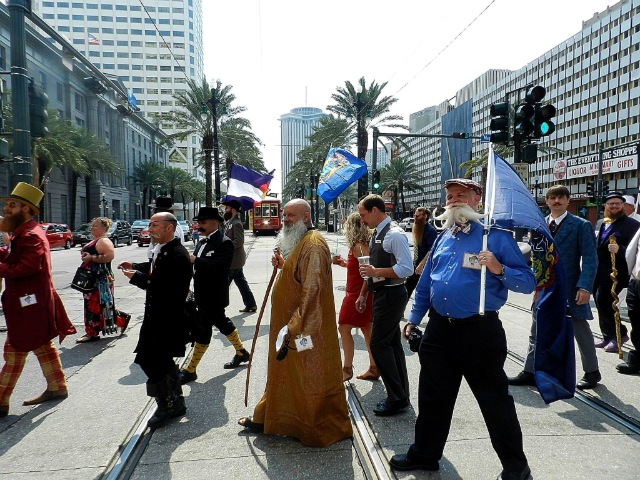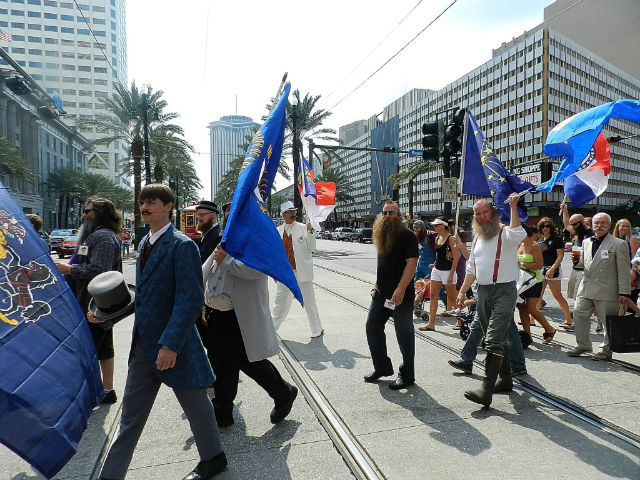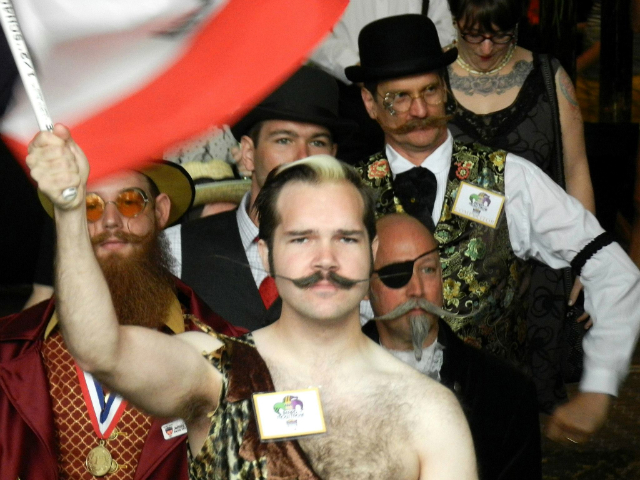 PS – For those of you in LA, the Los Angeles Facial Hair Society will be holding a Beard and Moustache Competition at the Federal Bar on Oct. 12, 2013. To purchase tickets go HERE.
**You should like Shea Magazine on Facebook HERE!**

Nate "Chops" Johnson currently holds more than a dozen competitive bearding titles, including 6, 1st place victories, and 2 for Best In Show. He lives in Los Angeles, and enjoys Pabst Blue Ribbon beer.