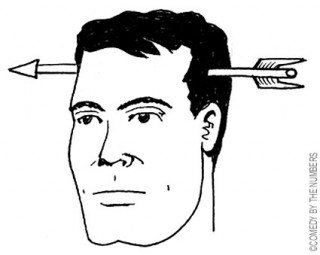 HOW TO BE STEVE MARTIN!
By Prof. Eric Hoffman™ and Dr. Gary Rudoren©
(From the book Comedy By The Numbers©, a how-to manual explaining the secrets of humor and popularity!  Published by McSweeney's and available here.  Now in its historic 2nd printing.)
The 1st EVER step-by-step breakdown of a career that will last a lifetime!
SEE how a master did it!
LEARN why "the banjo" and "white hair" were "good ideas"!
HEAR that sound?  It's MONEY!!
Read More…