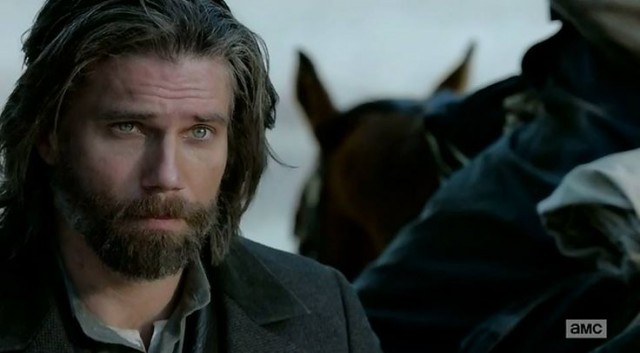 Photos courtesy of AMC
"…Beauty is not a need but an ecstasy/ It is not a mouth thirsting nor an empty hand stretched forth/But rather a heart enflamed and a soul enchanted/It is not the image you would see nor the song you would hear/But rather an image you see though you close your eyes and a song you hear though you shut your ears."–Khalil Gibran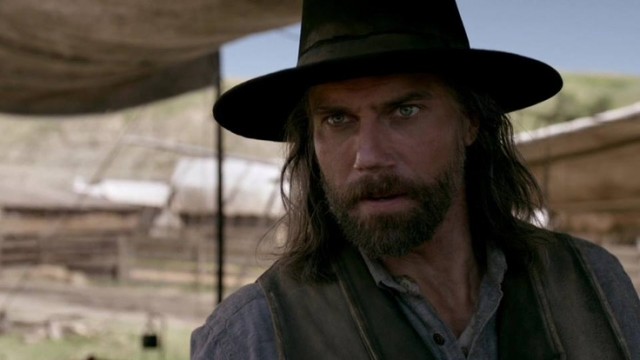 I love contests, especially when they involve skeet shooting and whiskey drinking with gorgeous men. I entered, I entered, I entered…
I didn't win. 
So instead of spending a weekend gazing into the gorgeous eyes of Anson Mount while laughing hysterically and clinking glasses of luscious alcohol I wrote a naughty erotica story under my pseudonym about him. Shhhh, don't tell (email me for the link when you have a few minutes to read it and imagine flickering campfires with your eyes closed).
If you don't know who Anson Mount is, watch this video from the contest I entered with Omaze and imagine each scenario he paints with that lovely mouth : 
I mean, COME ON. Could he be more adorable or desirable in that rugged, gritty, dirty, deliciously filthy kinda way? Nope. I knew you'd agree.
Anson is on a show called Hell on Wheels and you should probably watch it…or you could just follow him on Instagram and Twitter, fall in love with his cute doggie, and fantasize about keeping him warm in the Canadian winter. I plan on emailing AMC and requesting an all access press pass so I can snap a few Instagram photos of my own to share with y'all (I'm a giver).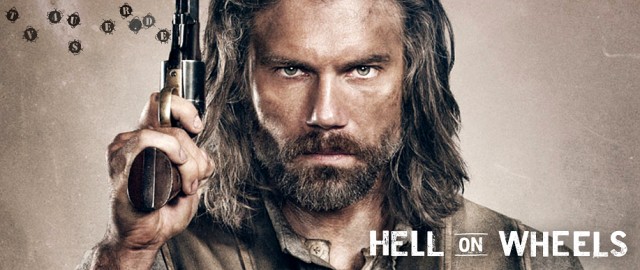 P.S. North Face puffy jackets are on sale – I discovered this when I purchased one for my romantic winter weekend that never happened. I'll get tons of use out of it here in Los Angeles, no doubt. Sigh. 
Mary Kay Holmes runs an empire called Daily Hot Guy and dares you to download the iPhone app so you can join her in a world where there is an abundance of gorgeous men, chocolate and cocktails.Check out the iPhone app in iTunes!Handsome men are awesome.www.dailyhotguy.com