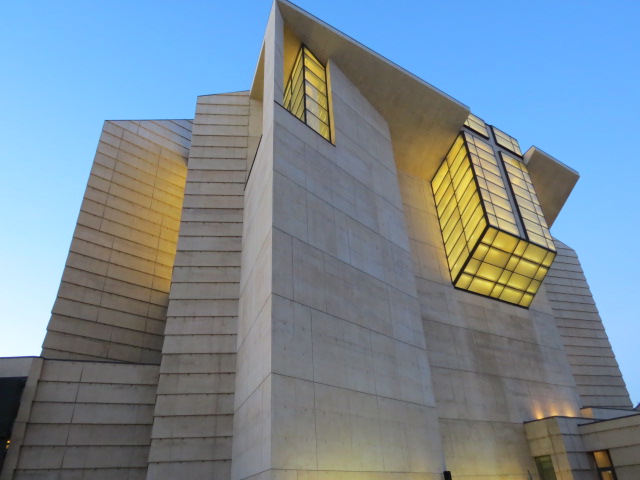 From the outside, the Cathedral of Our Lady of the Angels in Los Angeles reminds me most of that other more notorious downtown landmark, the Twin Towers Correctional Facility.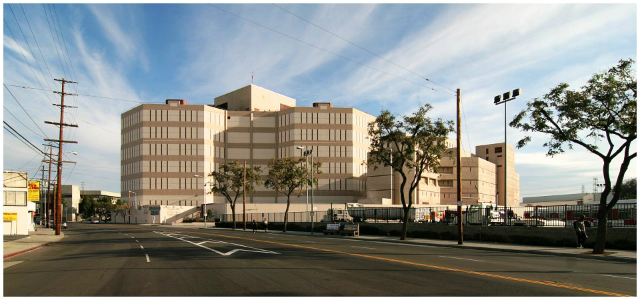 Twin Towers
Designed by award-winning Spanish architect, Raphael Moneo, there is a functionality to the cathedral, made of unadorned slabs of concrete interlocking at sharp angles, as it were some kind of dystopian pill box meant to withstand enemy machine gun fire, a sound replicated perhaps by the fury of traffic noise rising from the freeway over which the Cathedral is perched. Still, there's no denying that the cathederal is a fascinating structure, a deconstructivist Oz, with some striking sight lines.
Certainly the interior is quite spectacular. A massive open space with towering ceilings, the alter is topped with a modern sky-lit cross. The walls are decorated with tapestries depicting the various saints from around the world, and the truly massive pipe organ demands to be reckoned with. See for yourself.
These images were taken on Christmas Eve, 2013.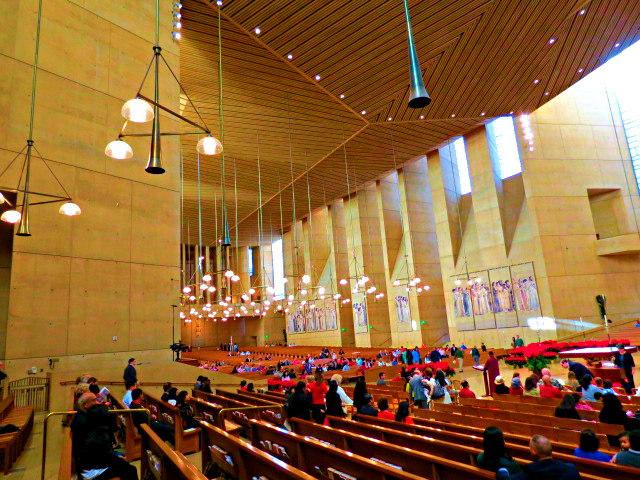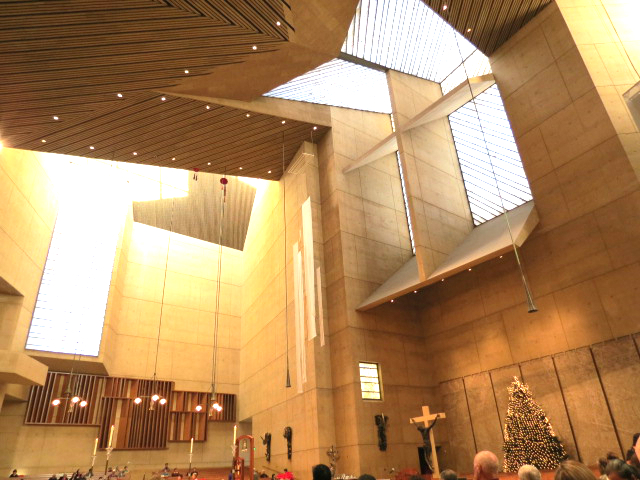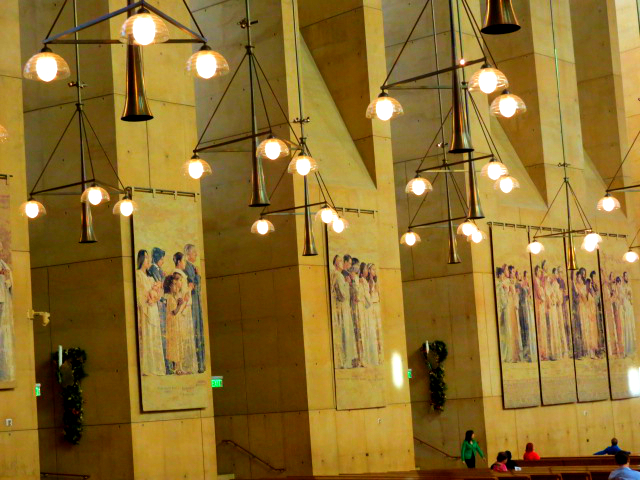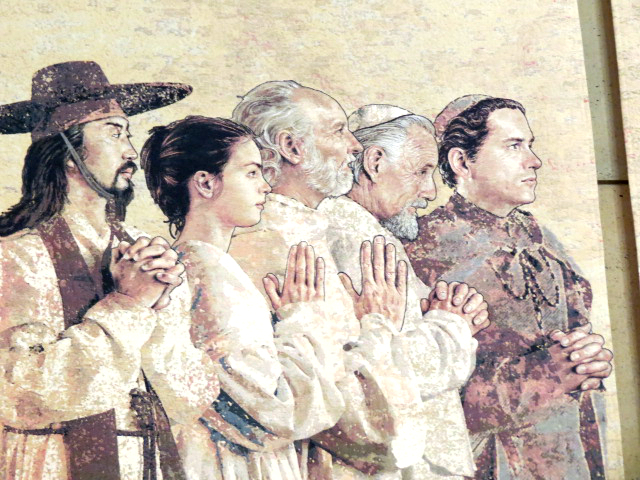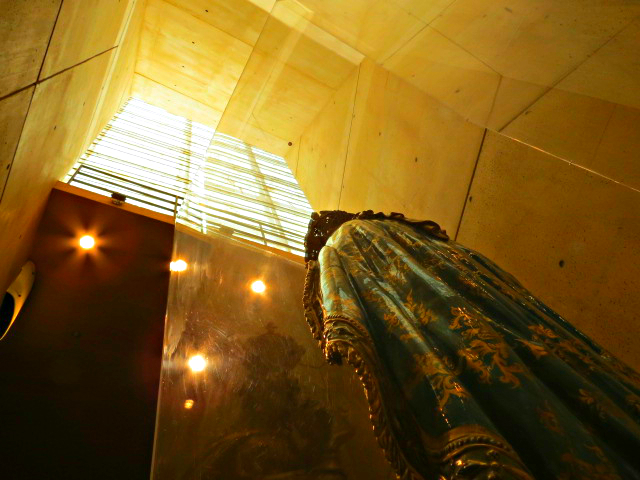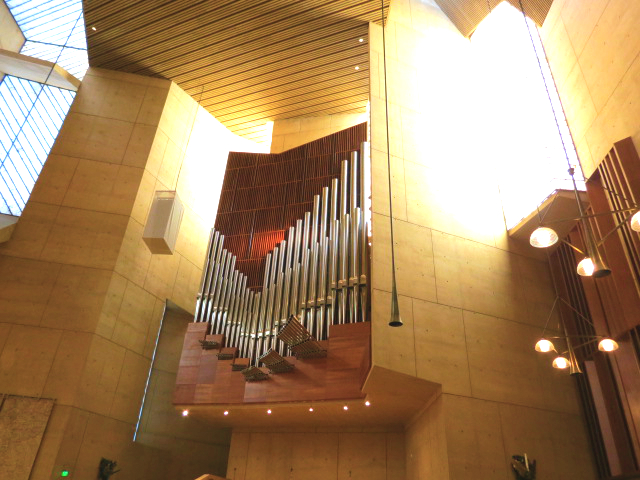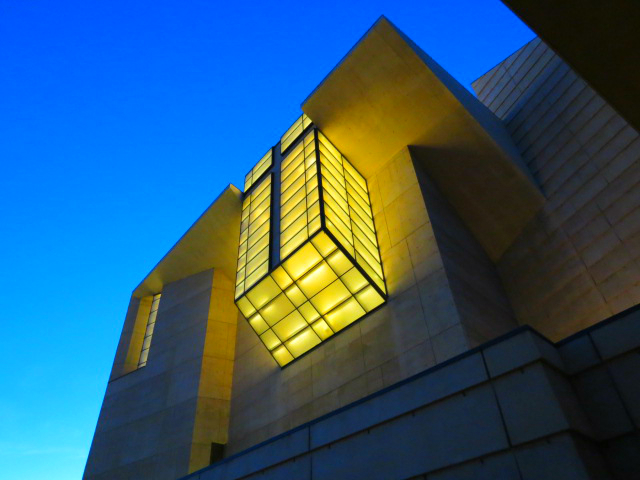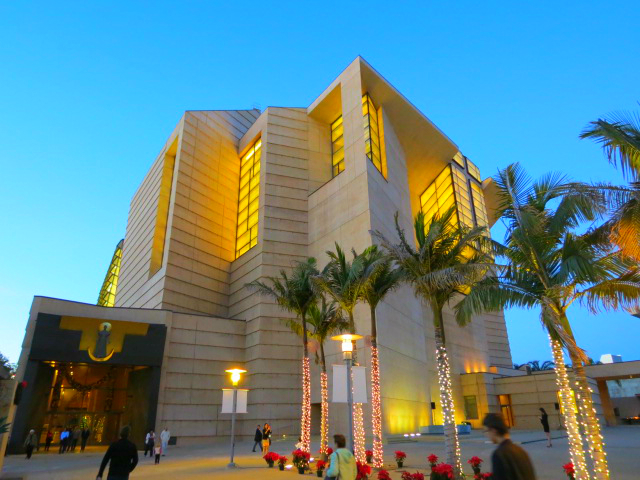 You should like Shea Magazine on Facebook to see more of our curated content.

Tony Shea is based in New York, having recently moved from Los Angeles after more than a decade on the sunny coast. His short films have won numerous awards and screened at major festivals around the world including Comic-Con. As a musician, he is the lead singer for Los Angeles rock n' roll band Candygram For Mongo (C4M) candygramformongo.com who has been a featured artist on Clear Channel Radio's Discover New Music Program and whose songs have been heard on Battlestar Gallactica (Syfy Channel) and Unhitched (Fox) among other shows and films.