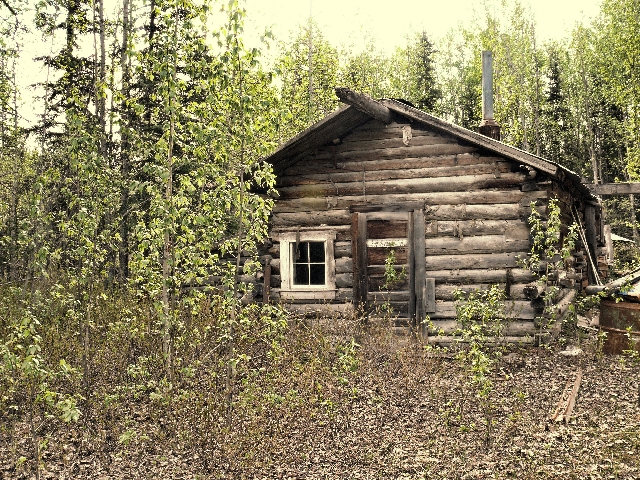 The return of Microfiction Monday saw  a number of entries. After careful consideration, Amanda Clothier is our big WINNER. Congratulations!
Amanda writes a blog called Cooking Up a Book in which she shares some of her writing, her experiences in self-publishing, and the things which divert her from sticking to task! Like most of us, she is an expert procrastinator. She writes poetry, short stories and children's stories.
Amanda's story follows below.
<>
I peer through the dirt-smeared window into scraggy woodland. It is thick with crumpled, greying leaves. Many hours of many days. Weeks – and years, I have stood here. This cabin and I have grown feeble together.

A slight smile, at the memory of another time I looked from the window. Sammy-Lee playing with her dollies on a green, well-kept lawn. A tea-party today. Sammy-Lee sings and hops about, feeding her dolls. She chastises teddy for spilling his food.

"Daddy-Daddy's gone to sea," sings her baby-voice. "When he comes back he'll marry me…"

Yes – I watched him through this window, too. He whistled as he closed the gate, slung his denim jacket over his shoulder. That pretty picket fence is still there. Broken down now, streaked with moss – or is it slime? The posts are sunken and stuck up at strange angles. Like bleached bones, surrounding me.

Sammy-Lee pestered, of course – wanted to go look for Daddy. But how could I do that? I love the woods, but there's something dark, something impenetrable. Anyhow, eventually she stopped asking, but every day we watched for him from this window. She was fifteen when I saw her walk down the little wood-chip path in the lawn. Oh, I ran to the cabin door! Just in time to see her melt into the woods. The last visible thing – my last memory – the red knapsack she wore on her back.

So, I watch and wait alone.
<>
Amanda is currently working on a first novel which is along the thriller/horror lines. She says it comes from the same sort of place where the short story she submitted comes from. If that's the case, we look forward to reading it.
We appreciated her story. When we chose this photo, we had no idea what type of response it would get. We loved that while the cabin was the focus of the photo, Amanda chose the perspective from inside the cabin looking out. That was an unexpected surprise.
Amanda made perfect use of all 250 words allotted to her. Every word counted. Each word set up the atmosphere or helped set up the mystery of where Daddy and Sammy-Lee went. Best of all, these 250 words left us wanting a thousand more.
If you liked this, you should check out some of Amanda Clothier's other work at her blog. I enjoyed A Fable for Generation Text. It is a modern short story that captures the essence of modern technology, yet has a theme that would be appropriate from any era.
Congratulations to Amanda Clothier again for winning the first week of the return of Microfiction Monday.
**To see more of our curated content, you should like Shea Magazine on Facebook HERE!**