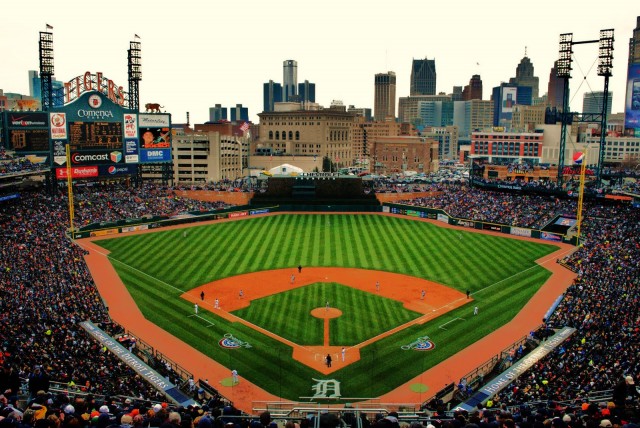 Here are my expert baseball picks for the 2013 playoffs. I am an expert only because I have read the box scores every day for 30 years, won all three of my fantasy leagues this year, and can honestly say baseball was my first and still ongoing love. Besides that, I know as much or as little as any other fan.
In the NL match-ups, I am not going to get into how the Dodgers have the probable NL Cy Young winner and went on a record setting winning streak during the season. Or how the Pirates haven't had a winning records in 20 years, but finished with 94 wins and won the one game wild-card playoff this year. I'm not going to mention how the Cardinals have won 2 championships in the last 7 years or how the Braves, for all their success in making the playoffs for the last 20 years, last won a championship in 1995.
In the AL match-ups, I will not discuss how the Redsox will go for their 3rd championship in 10 years after not getting one for 86 years, or how the low payroll A's are in the playoffs for the 2nd year in a row. I am not going to bring up the Tigers who have the league's best hitter and probable AL Cy Young winner, or how the Rays won the wild card game and are in the playoffs for the 4th time in 6 years.
I'm just going to make predictions:
National League Division series (best of 5 game series)
Pittsburgh Pirates vs St Louis Cardinals
Pirates in 5 games
Los Angeles Dodgers vs the Atlanta Braves
Dodgers in 4 games
American League Divisional series
Oakland A's vs the Detroit Tigers
Tigers in 4 games
Boston Redsox vs Tampa Bay Rays
Redsox in 4 games
For the National League pennant (7 game series)
I have the Dodgers beating the Pirates in 7 Games
In the AL pennant I have the Tigers beating the Redsox in 6 games
World Series (7 games series)
Tigers (5th largest payroll in 2013) vs the Dodgers (largest payroll in 2013)
Tigers win in 7 games for their first championship since 1984
That's it. We'll see if I'm right or wrong. But I'm on the record.

Pennsylvania native Dan O'Day McClellan is a seasoned actor, writer, comedian, voice over artist and producer. Dan is the founding member of Los Angeles improv comedy troupe, The Omelettes. Dan's ongoing film making/producing work with Pete Galaxie Productions includes the award-winning short film, The Silence of Bees, along with the short films, Just Out of Reach, Reality of the Situation and The Afikomen. Dan's 1st Novel, Lognotes of a Wino, is due out in fall of 2015.