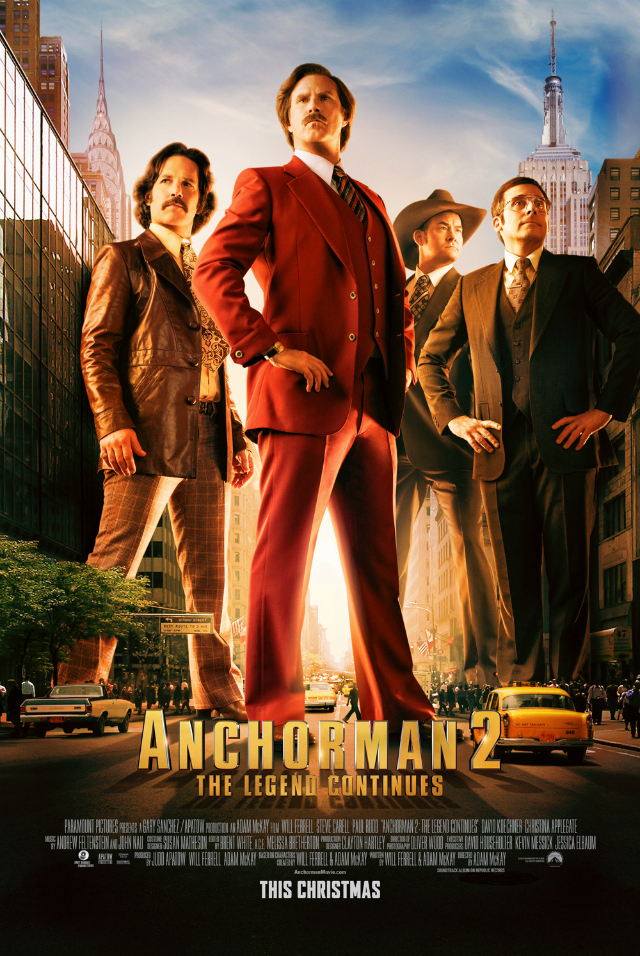 Good evening America, I'm Nate "Chops" Johnson reporting for SHEA MAGAZINE.
A little bit of class from San Diego came to LA last week in the form of a screening of Anchorman 2: The Legend Continues. Local beard club I belong to, The Los Angeles Facial Hair Society, was asked by Paramount Pictures to attend a special screening event of the movie before it was released in theaters. Obviously, we got the VIB (Very Important Beardo) special treatment because, like Ron Burgundy, we are known for our classy facial hair and understand the care and respect that man has for the legend that is his lip sweater. So we paid homage and all threw on mismatching polyester, stack shoes, primped our 'staches, and pimp-walked to the theater…in fur of course.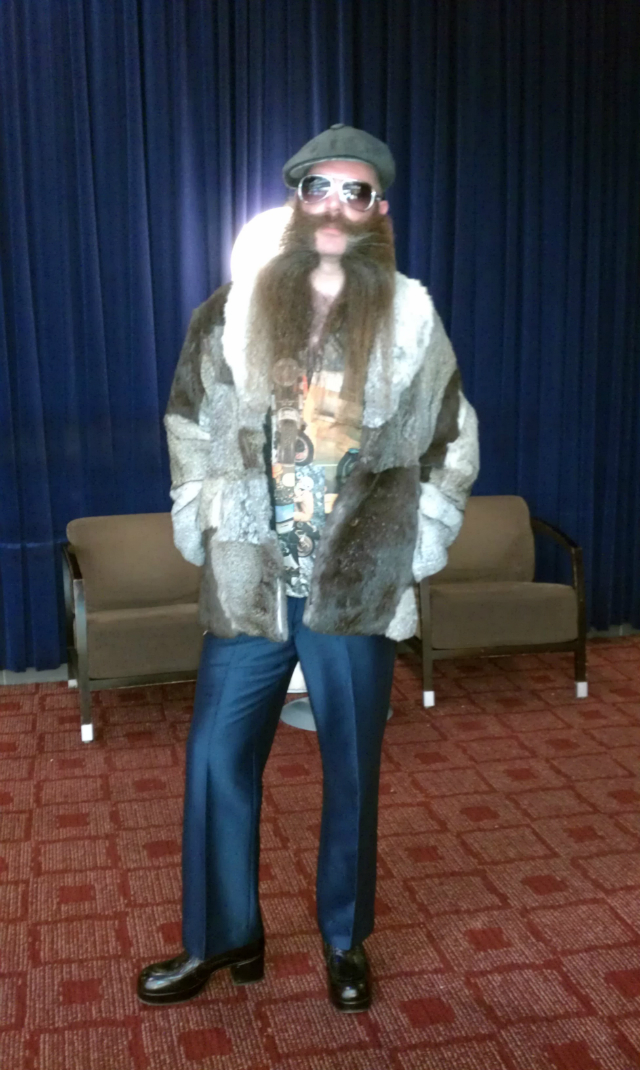 Before the film started, there was a contest for The Most Legendary 'Stache in which local competitive 'stachethlete Michael "Sparky" Sparks, ruled the mustache school with his unwaxed, natural 'stache…and bitchin' Sex Panther tattoo…RAWWWR!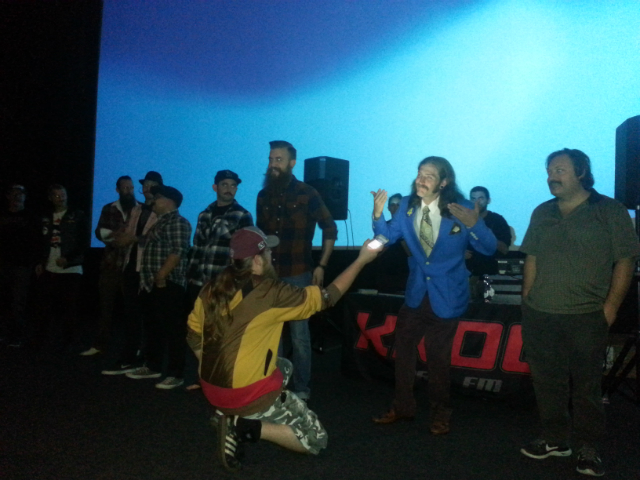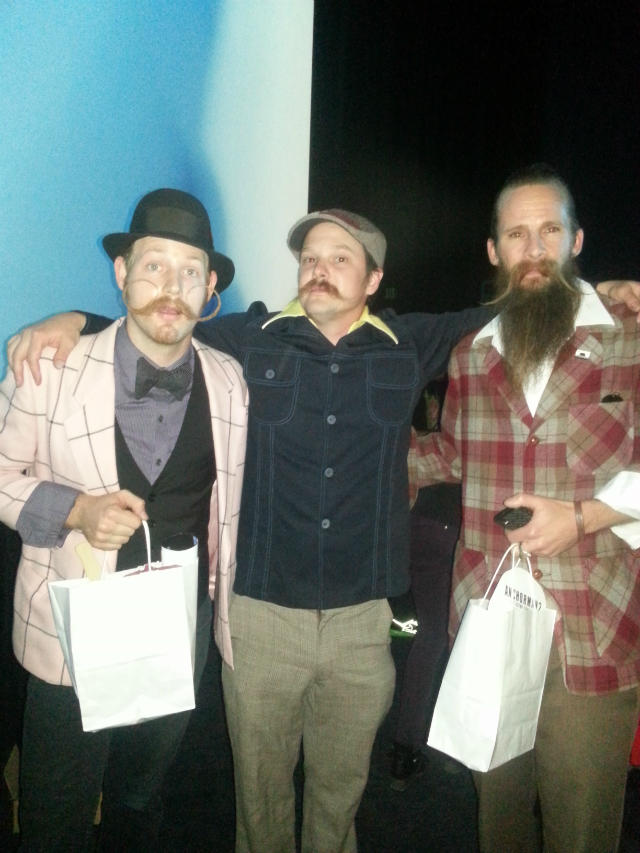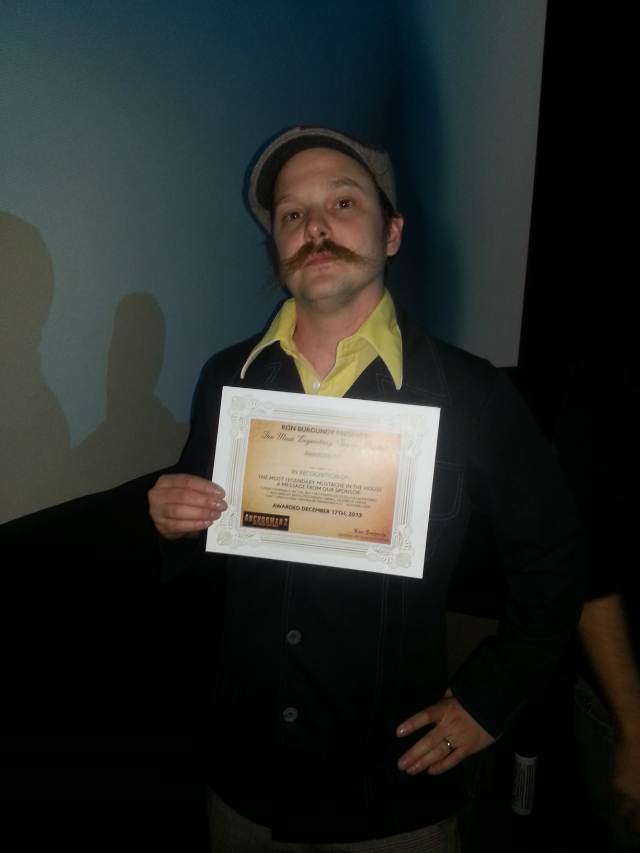 I won't give away the plot or ruin the best scenes for you with a detailed, frame by frame, emotional description (the way the entire American media broke down the last 90 seconds of the Breaking Bad series finale detail by detail the day after it aired…and I hate you all!), but if you loved it's prequel Anchorman: The Legend of Ron Burgundy, you will definitely love this one. The film is bookended with shark wrestling, and everything in the middle is pure quotable gold within scenes of comedic insanity. My personal favorite line? "By the hymen of Olivia Newton-John!" (Ron Burgundy-1980), because who doesn't love an ON-J labial reference?
The soundtrack is an incredible audio snapshot of that era featuring Christopher Cross, Neil Diamond, and Olivia Newton-John's "Xanadu" among others.
And there are cameos. Oh so many amazing cameos. But I won't give any of them away because the surprises are just too good. Ok, maybe a small hint about one of them: early in his career, he was once accused of being a 'scruffy looking nerf herder', but that's the only hint you get, America.
This is Nate "Chops" Johnson signing off. Stay classy and have an American night.
**You should like Shea Magazine on Facebook to see all of our curated content.**

Nate "Chops" Johnson currently holds more than a dozen competitive bearding titles, including 6, 1st place victories, and 2 for Best In Show. He lives in Los Angeles, and enjoys Pabst Blue Ribbon beer.