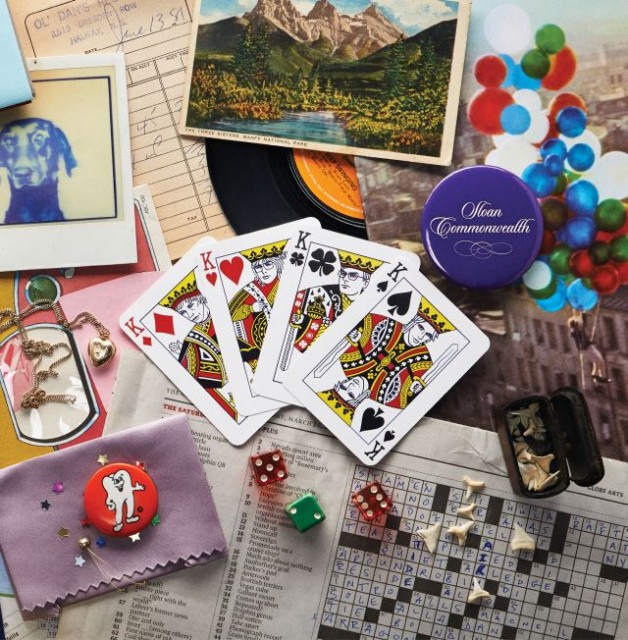 Sloan, the Canadian power-pop band, has been cranking out albums on a consistent basis since 1991. Their second full album, Twice Removed, was named by Spin Magazine to be one of the "Best Albums You Didn't Hear" in 1994. The album was also named the Best Canadian Album ever by a Chart Magazine readers poll in 2005. Sloan has been nominated for multiple Juno awards and won one for the Best Alternative Album in 1997 for their third album, One Chord to Another. Each of their first four records went gold in Canada.
On September 9 they release their eleventh album, Commonwealth. Sloan is known for each member of the band making strong contributions to each album. This time around, they are going for a double album where each member gets a complete side to highlight their own creative input. You can stream the entire album for a limited time.
Follow along a chronological trip through their best videos from each album, including two videos which won the Video of the Year at the East Coast Music Awards in Canada.
1992 Smeared: Underwhelmed
1994 Twice Removed: Coax Me
1996 One Chord to Another: Good in Everyone
1998 Navy Blues: She Says What She Means
1999 Between the Bridges: Friendship
2001 Pretty Together: If It Feels Good Do It
2003 Action Pact: The Rest of My Life
2006 Never Hear the End of It: I've Gotta Try
2008 Parallel Play: Believe in Me
2011 The Double Cross: Unkind
2014 Commonwealth: Keep Swinging (Downtown)
Check out Shea Garage all week for more Sloan.
Use Feedly to Subscribe to the Shea Magazine RSS Feed

Jay Hood has lived in Baltimore, Maryland for the past 25 years.  He likes to travel and is an avid photographer.  His photography has been featured in several obscure and unassuming locations, such as John Ball Zoological Gardens.  He does not eat vegetables and is learning to enjoy seafood.  He strives to keep his DVR no more than 40% full.  Comfort is paramount and he is not above a little slacking.