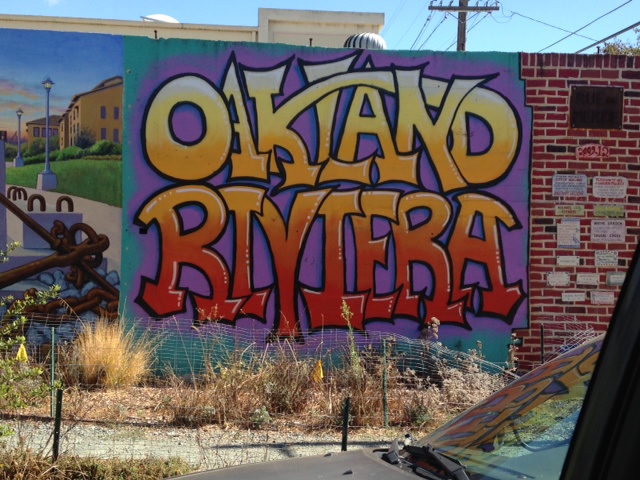 The New York Times calls Oakland the fifth most desirable travel destination (which is probably why it took me so long to find an apartment here) and Forbes Magazine ranked the Uptown District ninth among the top hipster neighborhoods. I've been living the dream on the Oakland Riviera for a few months now and daily think I was crazy for taking so long to make this move. What would I have against constant sunshine, perfect temperatures and living on the water??? FOMO. [Fear of missing out] on city life, probably similar to how folks felt during the first migration from Manhattan to Brooklyn. Now folks planted firmly in cool neighborhoods in Brooklyn are looking at Manhattanites with pity. I kinda look at people still living in the city the same way. I mean, I LOVE the city, but honestly, for my lifestyle, Oakland offers just as much, for less. Yes there's crime here, but I challenge anyone living in the city to say their neighborhood is void of crime. We are talking about urban cities here, there is crime in all of them. My 7 years in the city, living in the neighborhoods with the best weather to boot, have prepared me for easy street on the Riviera.
10. Less Expensive
On average, a 1 bedroom will cost you $2400 in SF vs. $1525 in Oakland.  Not sure how to apply this stat because it's all about what neighborhood you live in, and this applies to both cities.  But I'm sure you get the message, it's cheaper over here.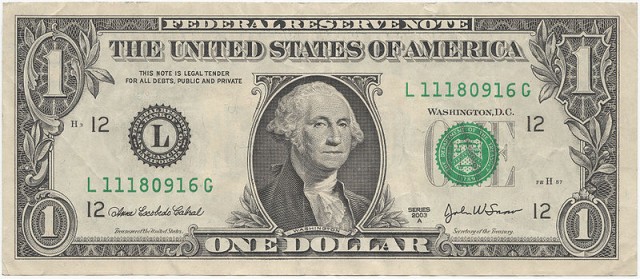 9.  Less Surly Hipsters
I say this with a bit of cynicism. By definition, all hipsters are at least a bit surly. However, on the streets of Oakland, you can stop and ask a hipster for directions, and they'll actually give them to you, without making you feel unhip for asking.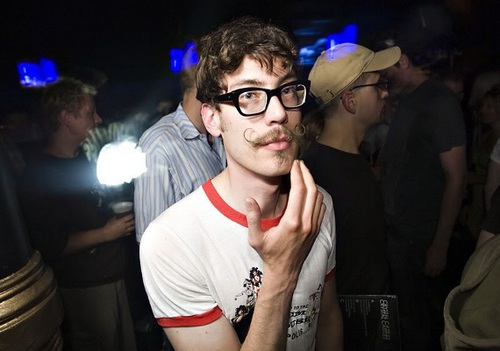 8. Oakland Airport
OAK is by far one of the easiest airports to get in and out of, and they are constantly adding new non-stops, direct flights to great destinations. If I can avoid SFO, I will at all costs. They can keep their lines out the door, extremely rude and unhelpful staff, your $12 BART charge, and your lame south city location. I'm trading it for shorter lines, helpful airport workers and cheaper flight prices. Kick rocks SFO!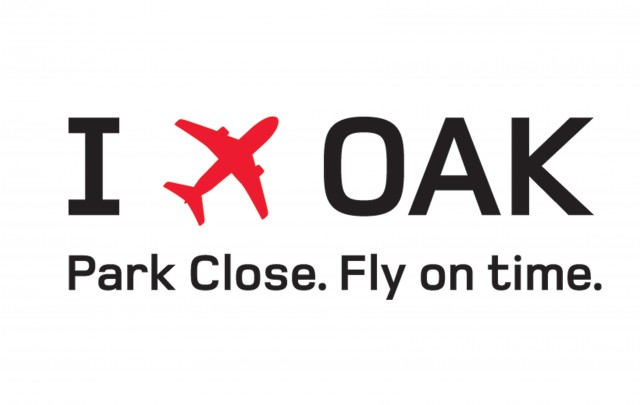 7. Jack London Square
Once nearly deserted store fronts, Jack London Square is now a booming with activity. With all sorts of eateries, bars and retail opening there weekly, you can't beat this waterfront location. They have movies outside during the almost always nice weather, host a number of festivals year round, and are the home of (in my opinion) the best farmer's market in Oakland. You can also rent kayaks here for a view of the Riviera from the water. Oakland has done well with reviving Jack London Square.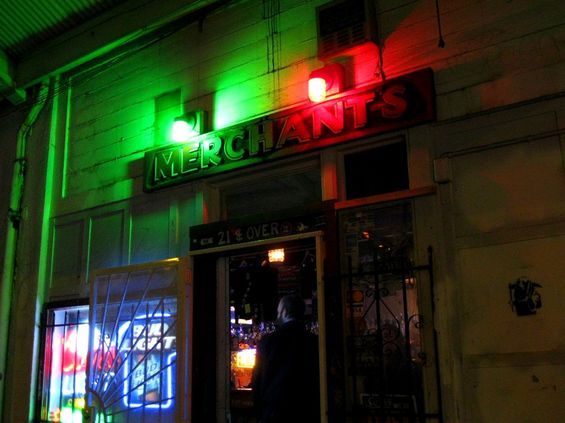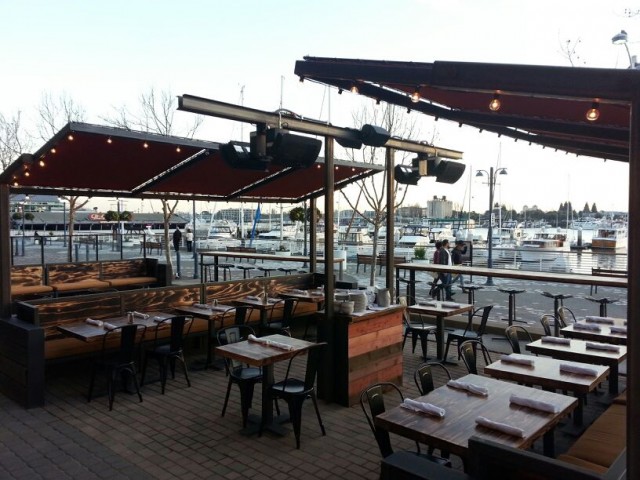 6. Beer Revolution
One of the best beer gardens in the Bay area. It's a few blocks from Jack London Square tucked away on 3rd Street, across from Buttercup. On a sunny day, there is no better patio to enjoy a huge selection of local and international beers. You need to get there and grab a seat outside because this place is popular amongst Oaklandians. We love our Beer Rev!!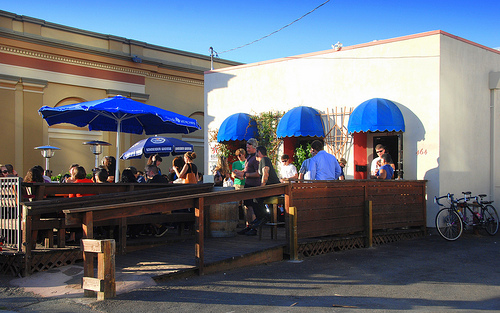 5. The Oakland Riviera
The stretch of Oakland that runs along the water from Jack London Square to just before Oakland Airport. This is where I live, and it's a little piece of heaven. On any given day I can see Cal rowers working hard on the estuary, bodies glistening in the sun, or people enjoying their boats OR EVEN BETTER kayaking to the beer garden. It's truly a peaceful, magical part of Oakland. Every morning I walk along the water and it puts me in the best mood.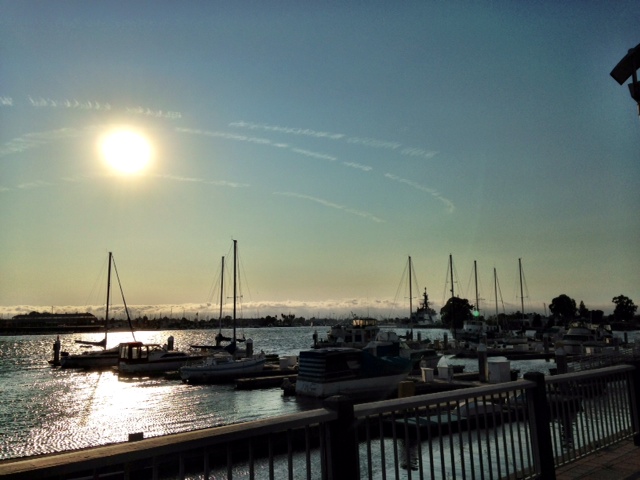 4. Fox Theater
Hands down, my favorite Bay area music venue. Not only do they get great talent, but the venue itself (after reopening post-renovation) is spectacular. It's the perfect size to acts that really should be playing larger venues but play there instead. It literally feels like they are playing to me in my living room. The staff is pleasant and they never oversell it, you always have some elbow room. Plus they have those nifty floor vents to keep the temperature perfectly comfy. A++++++!!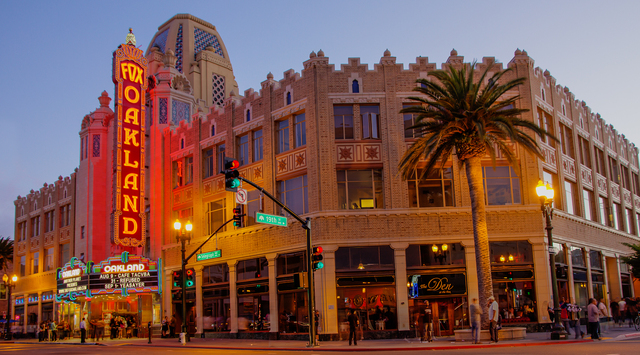 3. Food
I love food. The food in Oakland has improved so much, restaurants pop up several times a week, not to mention the emerging food cart culture. Its rumored that the popular Uptown area of Oakland will soon host the city's first food cart park. Oakland also has a strong vegan community and I hear some of the best vegan restaurants in the country. There are plenty of accolades for Oakland restaurants, Chez Panisse is our neighbor, so we'll claim that one, tons of great cuisine all over the city's unique neighborhoods. You will not go hungry here, although you may have trouble deciding WHAT to eat.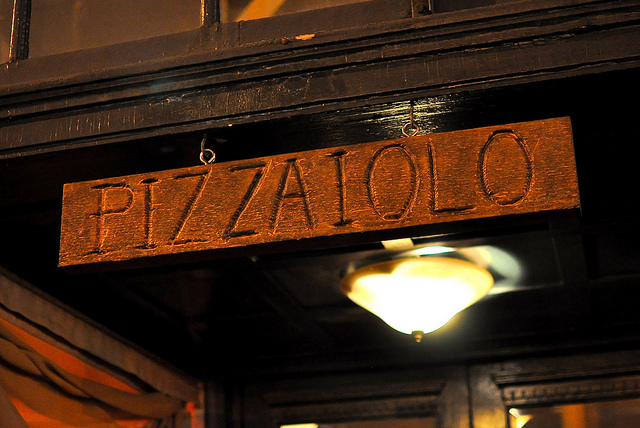 2. Vibe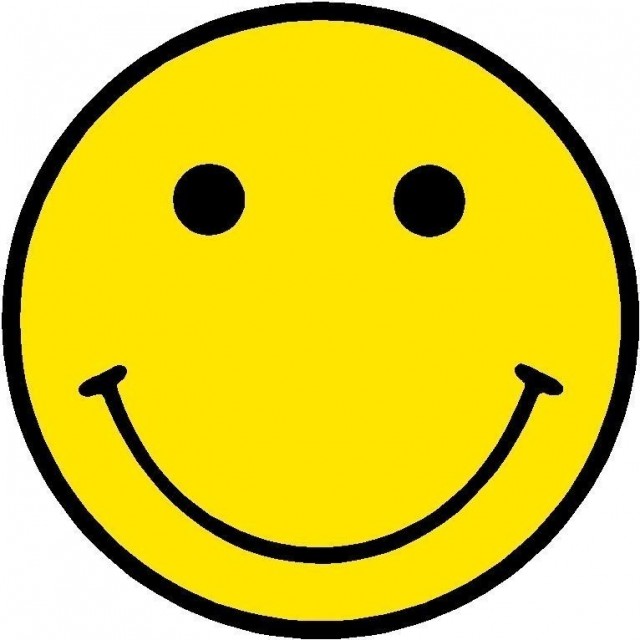 In one word: unpretentious.
1. Weather
Oakland has some of the best weather in the country. There are rarely extremes here, it's pretty temperate year round. I love the really warm days in contrast to the crisp nights. I love walking along the Riviera, looking at my city view and seeing San Francisco with its nightly cooling blanket of fog. I remember living in the city and cursing the nights for being so bloody cold. Not on the Riviera, it's hardly ever foggy here and we actually experience summer during summer months, unlike SF. I am a sun worshiper so this is an ideal climate for me.